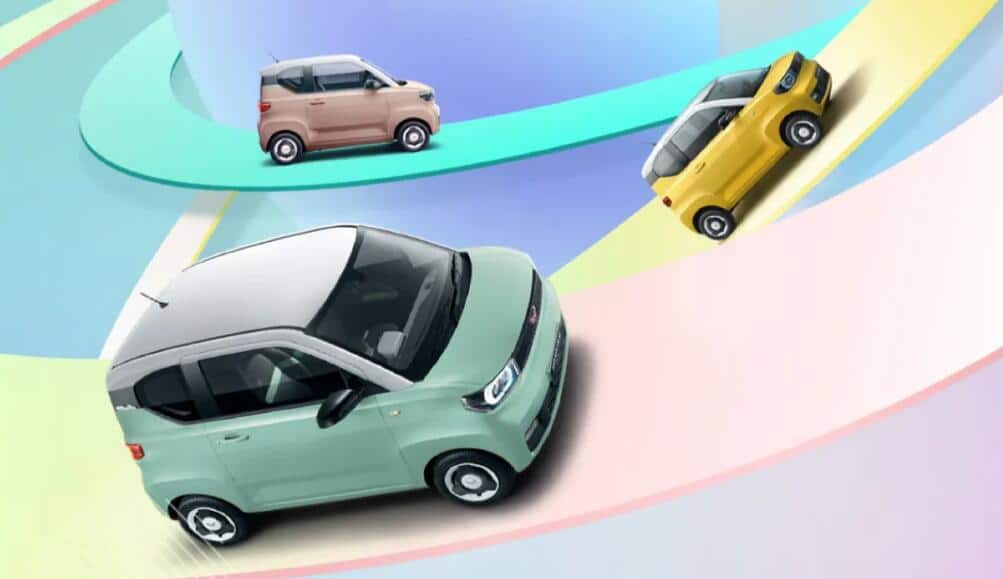 Chinese automaker SAIC Motor's Wuling Hongguang Mini EV was the top-selling new energy passenger car in the world in April this year with 29,251 units sold, according to EV Sales Blog.
This is the second time this inexpensive mini model has topped global new energy passenger car sales after January.
The Hongguang Mini EV sold 29,706 units in May, ranking as the top seller in China's new energy market for the ninth consecutive month, according to data released by Wuling on Monday.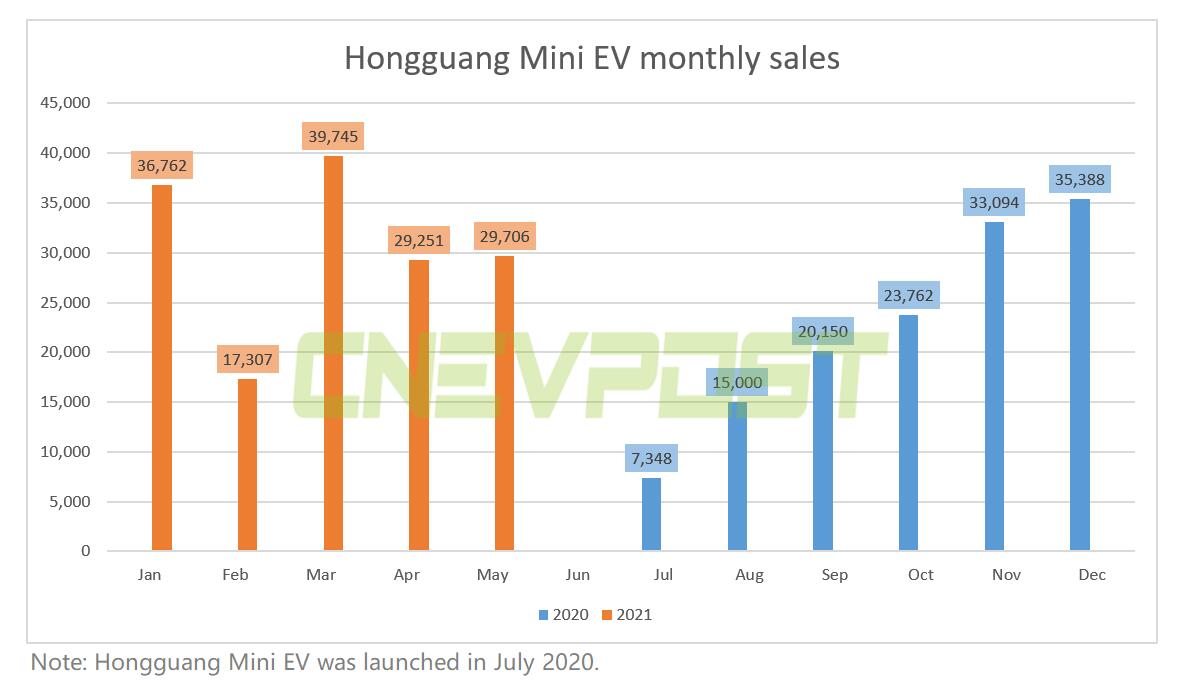 (Graphic by CnEVPost)
The Mini EV's battery is mainly supplied by Gotion High-Tech, which ranked fifth in China's power battery market with a 5.2 percent share in January-April, according to the China Automotive Battery Innovation Alliance.
Wuling will launch the Hongguang Mini EV CABRIO (convertible version), and the car will be mass-produced next year.
Combined with the Mini EV's product positioning, the convertible version is expected to be priced at around RMB 50,000 ($7822).
It's worth noting, however, that jiemian.com quoted car dealers as saying in early May that A0-class small pure electric cars, including the Mini EV, are no longer eligible for the free license plates issued in Shanghai.
According to previous Shanghai policy, consumers who want to buy a fuel car need to be able to get a license plate quota in a monthly auction with a winning bid rate of only about 4 percent. If you buy a new energy model, you can get a free special license plate.
At the end of April, a consumer said in a Mini EV forum that a newly purchased A0-class electric car could not apply for the free special license plate provided by Shanghai for new energy vehicles.
"The 4S store said they don't approve new energy license plates recently and have to wait for the new policy in early May," the user said.
Shanghai has reportedly stopped issuing free license plates to China's hottest EV model, Hongguang Mini EV
CnEVPost Daily Newsletter