First model sold in Huawei channel begins delivery
Chongqing Sokon's Seres SF5, the first model sold in Huawei's channel, was delivered to its first owners on May 29, as scheduled.
Sokon held a delivery ceremony at its facility in the southwestern Chinese city of Chongqing, although it did not disclose the number of vehicles delivered in the first batch.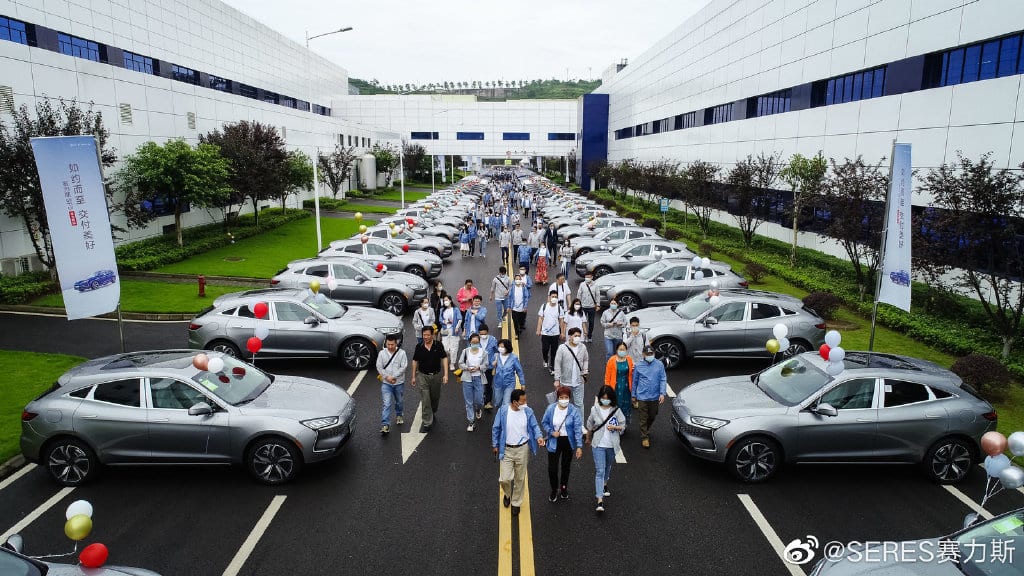 (Source: Seres)
Huawei announced on April 20 that the company officially started selling cars, with the Seres SF5 being the first model to enter its channel. The model received 3,000 orders within two days of opening sales. As of Tuesday, its orders had exceeded 10,000, 21jingji.com reported earlier this week.
"After working with Huawei, we've had so many orders. Customers who place orders now won't get deliveries until the end of July at the earliest," the report quoted a sales executive at the Seres 4S dealership in Shenzhen's Longgang district as saying.
The Seres SF5 is a hybrid car with extended-range technology similar to Li Auto's Li ONE. It is available in two versions, with the 4WD version priced at RMB 246,800 ($38,000) and the 2WD version priced at RMB 216,800.
Huawei provides the 4WD version of the model with its self-developed Huawei DriveONE electric drive system, Huawei HiCar and Huawei Sound.
The 2WD version of the model is equipped with Seres' electric drive system, but also has Huawei HiCar and Huawei Sound.
The model has a length, width and height of 4700/1930/1625mm and a wheelbase of 2875mm.
Its range-extender is a 1.5T four-cylinder engine with a combined power of up to 550 hp and a peak torque of 820 Nm.
The model has a 0-100 km/h acceleration time of as short as 4.68 seconds and an NEDC range of more than 1,000 km on full fuel and charge.
At a time when its smartphone business is struggling due to US sanctions, Huawei has high hopes for its automotive business, even though the company won't be building cars itself.
Richard Yu, CEO of Huawei's consumer BG and CEO of its smart car BU, said on April 20 that selling cars could make up for the decline in profits caused by the impact on sales of its cell phone business.
Huawei has more than 5,000 high-end experience stores, far more than BMW, Mercedes-Benz, Tesla and the new car makers, Yu said.
"It's a huge advantage for us, covering every important city in China," he claimed.
Huawei recently said at a channel summit that its channel is targeting 300,000 units of car sales in 2022. At a net profit of RMB 5,000 per unit, this would generate RMB 1.5 billion in profit for Huawei.
It is worth noting that data from the China Passenger Car Association showed that Tesla, the top seller of new energy vehicles in the Chinese market, sold 137,400 units in 2020, and NIO, Li Auto and XPeng Motors sold about 100,000 units combined.
This means Huawei's target of 300,000 units is more than twice the sales of Tesla and three times the combined sales of NIO, Li Auto, and XPeng Motors last year.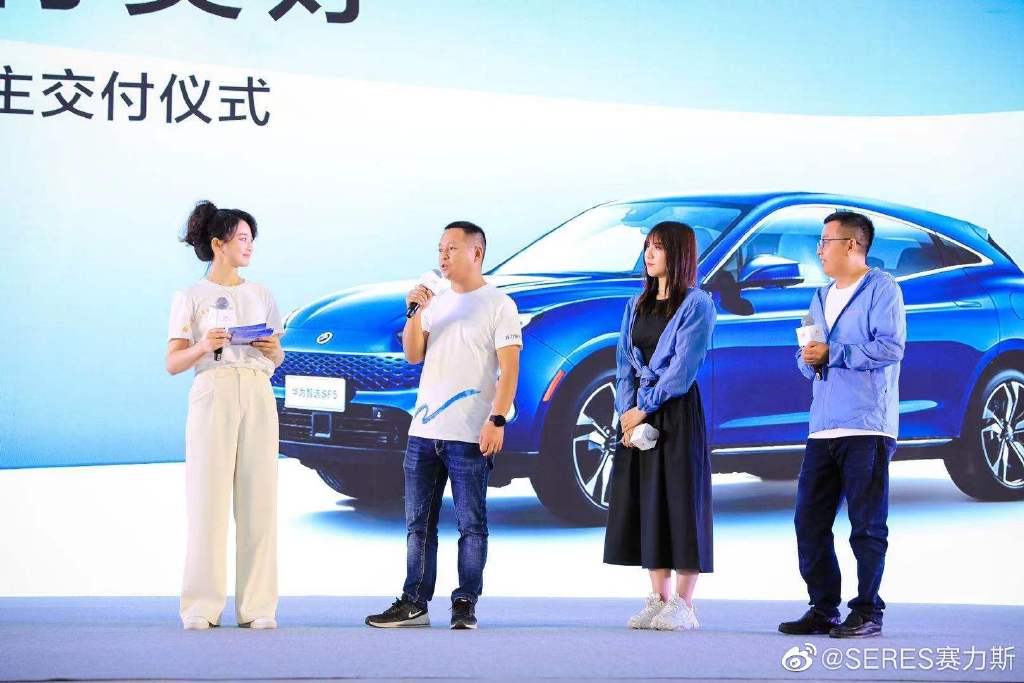 (Source: Seres)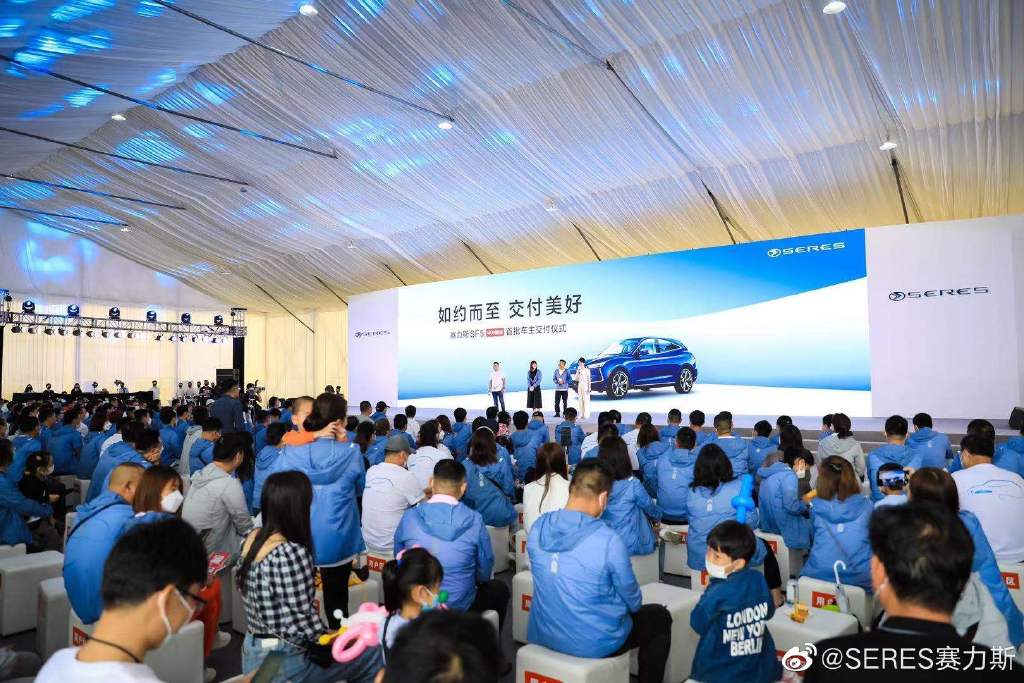 (Source: Seres)