Li Auto will reportedly take over Beijing Hyundai plant as its second factory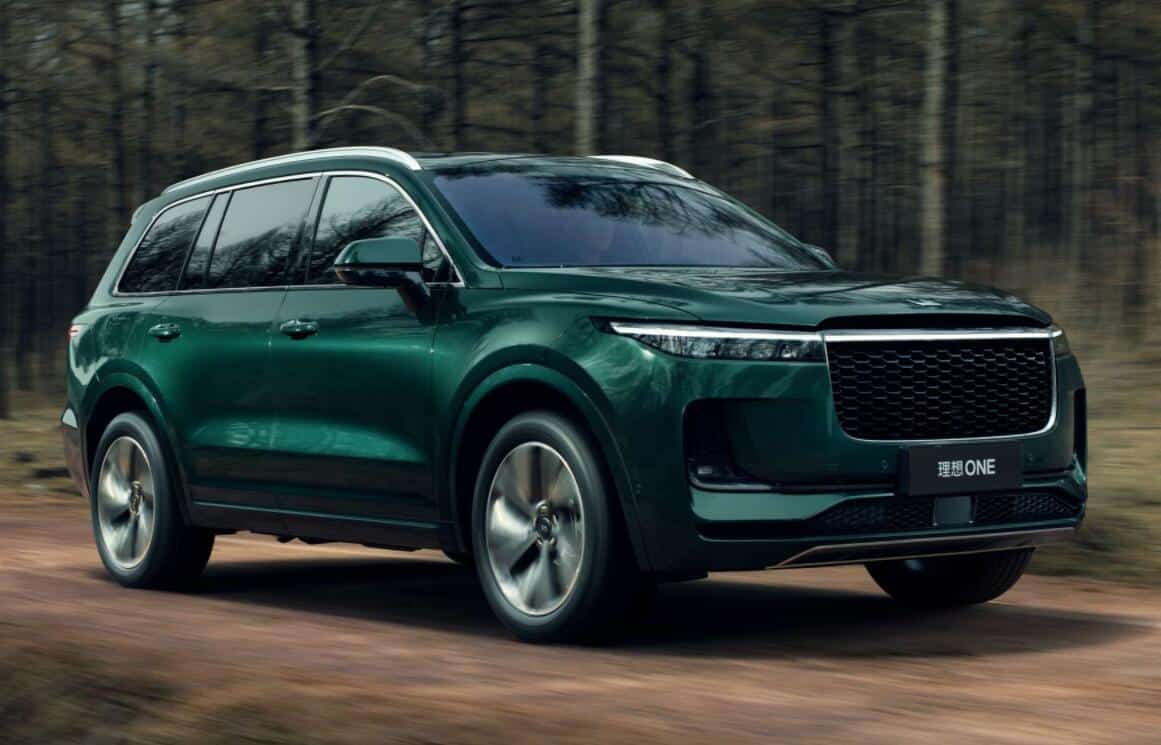 Chinese EV maker Li Auto will take over Beijing Hyundai's No. 1 plant, which has been shut down for two years, as its second plant in addition to the Changzhou plant, Auto-time said Thursday, citing people familiar with the matter.
"There have been frequent visits to the Hyundai No. 1 plant from Li Auto staff recently," the report said, citing an employee at the plant.
The employee said the plant's production equipment has largely aged and "will be dismantled and handed over by the end of the year, and the only few employees now at the plant will move out at the end of June."
The report cites another source with knowledge of the matter as saying that Li Auto's global flagship plant will be located in Beijing's Shunyi District, based on the original Hyundai plant and land resources.
The plant, with a total investment of RMB 6 billion ($940 million), will be used for research and development of vehicles, core components, autonomous driving, and other key technologies, the person said.
The plant will be staffed with more than 2,000 talents including autonomous driving, artificial intelligence, big data, and industrial internet, the report said, adding that the project is scheduled to start production in 2023 and reach an industrial output of RMB 30 billion in 2024.
The report quoted a Li Auto employee as saying that in addition to the existing Changzhou factory, "Li Auto also plans to build another factory in Beijing."
This is not the first time the media has reported that Li Auto plans to build a second factory.
Li Auto reportedly plans to build second factory, possibly in Beijing, where it is headquartered
On April 2, local media outlet Iautodaily.com cited a source familiar with the matter as saying that Li Auto was planning to build a second plant, most likely in Beijing, where the company is headquartered.
The report said it did not get a completely positive answer after multiple requests, but "all indications are that Li Auto will take a new step in its strategic layout."
Compared to Hefei, where NIO was saved, Guangzhou, where XPeng Motors is located, and Shanghai, where Tesla was introduced, Beijing lacks strong and focused new energy vehicle companies.
A factory located in Beijing is not out of the realm of possibility to happen, the report said.
CnEVPost asked Li Auto for confirmation at the time, and a spokesperson said no information had been received.
Li Auto currently has only one model - the Li ONE with extended-range technology.
The company expects to launch an all-electric model in 2023, and will release at least two new products each year starting in 2022.
Deutsche Bank's Edison Yu's team is not bullish on Li Auto's future product strategy, and said in a research note sent to investors Thursday:
Deutsche Bank cuts Li Auto price target to $27, says EV maker shows encouraging signs but not game-changing
Moving forward, while LI is accelerating its BEV efforts, the company appears to be still committed to development of hybrid EREV powertrain at least for another 2 platform cycles which we view as superfluous (i.e., we don't see EREV representing 1/3 of NEV mix).

We don't doubt EREV unit sales can increase from current levels given Li One is a solid value proposition and China's TAM is massive, but similar to traditional automakers, investors usually give zero credit for success in hybrids, making us wonder why LI would continue investing in this path.
During Li Auto's first-quarter earnings call on May 26, the company's president, Shen Yanan, said the Changzhou plant currently has a daily capacity of up to 500 vehicles at two shifts.
However, it is currently unable to reach the capacity due to chip shortage, and the monthly capacity is expected to exceed 10,000 units in September, Shen said.
The new workshop of Li Auto's Changzhou plant is expected to be completed in 2022, when the annual production capacity will be increased to 200,000 vehicles.
But Li Auto has previously said it aims to sell 1.6 million units by 2025, so building a new plant to expand capacity is especially urgent.
Li Auto aims to be No. 1 smart EV firm in China with 20% share by 2025