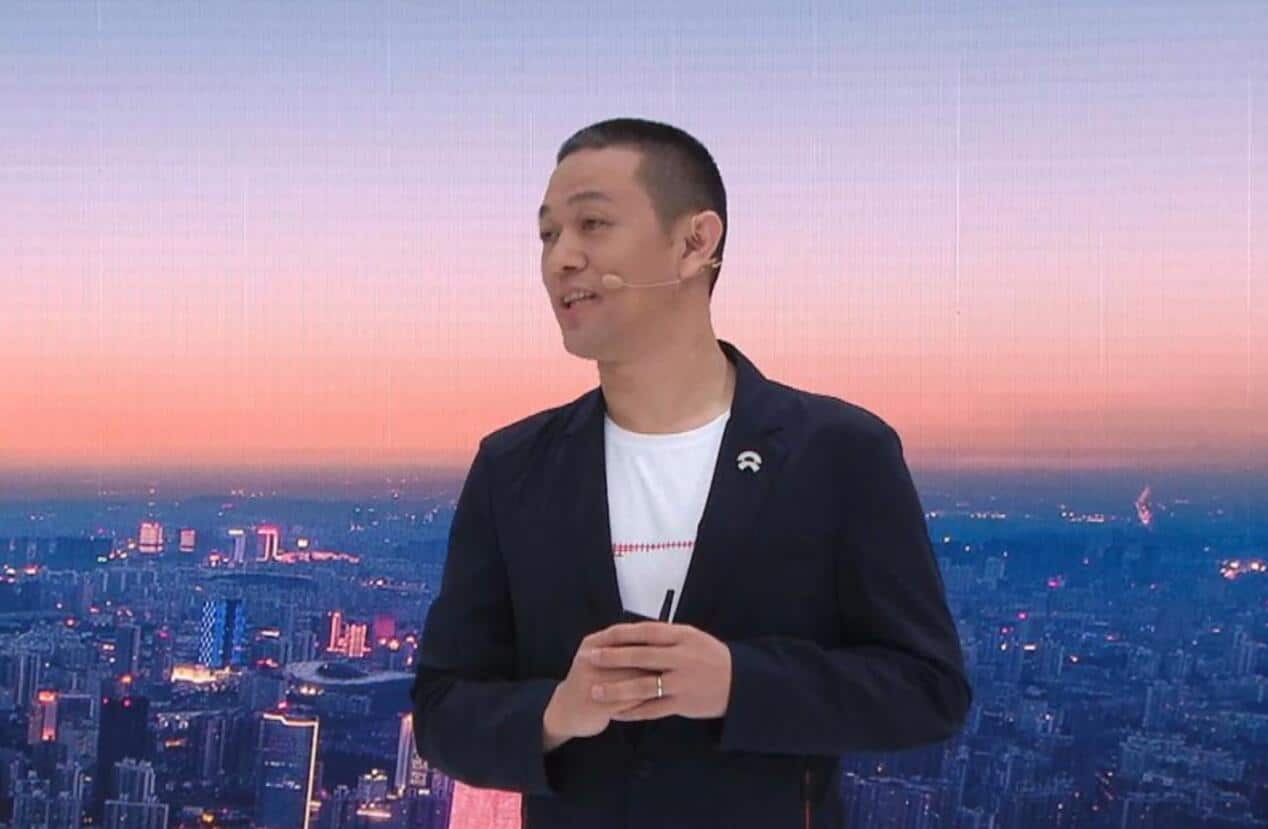 In March, China's penetration of new energy vehicles (NEVs), the percentage of such vehicles among all new car sales, exceeded 10 percent for the first time. For William Li, founder, chairman, and CEO of NIO, doubling that penetration rate in two years is a sure thing.
The share of electric vehicles among all new car sales in China hit a record high in March, but even so, 98 percent of owners still own fuel-powered vehicles, Li said recently at the Shanghai auto show.
The current explosion of the pure electric vehicle market has been slower than expected, not only because of the Covid-19 impact, but mainly because people's perception of pure electric vehicles as a new species has yet to change, Li said.
While the transition from fuel to electric vehicles is difficult, once consumers accept the shift, they basically won't go back to fuel cars, Li said.
Li expects that an increase in the share of electric vehicles from 10 percent to 20 percent of new car sales in China will certainly be achieved within two years.
Earlier this month, the China Passenger Car Association (CPCA) released data showing that retail sales of new energy passenger vehicles in China were 185,000 units in March, up 91.5 percent from February and 239.6 percent year-on-year.
Among them, the retail sales of pure electric models and plug-in hybrids were 155,000 and 30,000 units respectively, up 235.6% and 262.0% year-on-year, respectively.
In March, sales of all passenger cars in China were 1,752,000 units, up 67.2% year-over-year and 48.6% year-over-year.
This means that the penetration rate of new energy passenger cars has reached 10.6%, and the penetration rate of pure electric vehicles reached 8.8%.
According to China's Ministry of Industry and Information Technology's new energy vehicle industry development plan released on December 3, 2019, China aims to have new energy vehicle penetration reach 25% by 2025.
If Li's expectations are realized, it would mean that China's new energy vehicle penetration rate would reach 20% by 2023. At that point, with greater acceptance of such vehicles by Chinese customers, the 25% target should be easy to achieve.
NIO's William Li sees good start as EV sales exceed 10% of new car sales in China for first time
Get China EV News Directly in Your Inbox
Join our Telegram group to be alerted the moment we publish an article: t.me/CnEVPost