NIO insists on developing core technology in-house, not relying on partners
Huawei's recent demonstration of its amazing autonomous driving capabilities has put the Arcfox α-S, which is equipped with its technology, in the spotlight. Many people wonder if Chinese electric car stars, including NIO, will also adopt Huawei's technology.
In an interview with Chinese media during the Shanghai auto show, NIO founder, chairman, and CEO William Li gave a negative answer, saying the company would stick to developing its core technology in-house rather than relying on partners.
Apple makes more money than the world's phone companies combined, and that's because it has the best experience, which shows that integrated R&D and design is important, Li said.
NIO chose to do its own full-stack R&D from the very beginning. Although it costs more money and is more difficult, the innovation ability accumulated in this way is different from that of midway entrants, Li said.
NIO definitely wants to develop the software itself, Li said, adding that the parts related to hardware can collaborate with others.
NIO President Qin Lihong had gave the same comment, saying the company has a close relationship with Huawei and has been dealing with it for many years. However, NIO's core technology still has to be developed by itself, he said.
On April 16, a video documenting the performance of Huawei's self-driving capabilities began to go viral on the Chinese Internet, leaving many in awe of the maturity of Huawei's technology.
The video showed that the test vehicle had been driving relatively smoothly through red lights, unprotected left turns, avoiding vehicles at intersections, yielding to pedestrians, and changing lanes.
Faced with competitive pressure from Huawei's self-driving technology, XPeng Motors CEO He Xiaopeng did not comment directly in an interview Monday, saying that from his past experience, working with others, such as Huawei, to build cars is not a long-term solution.
He said he had tried a similar model when he was at UCWeb and "died a horrible death".
Each partner has its own needs, so both sides need to continue to communicate to do adaptation work, and over time both sides will have dissatisfaction, He said.
In addition, a screenshot of a group chats circulating shows that Li, after watching the video, said the ET7's autopilot performance is definitely better than that of Arcfox, which is equipped with Huawei's technology.
Huawei says its self-driving technology is better than Tesla's, and this video convinced us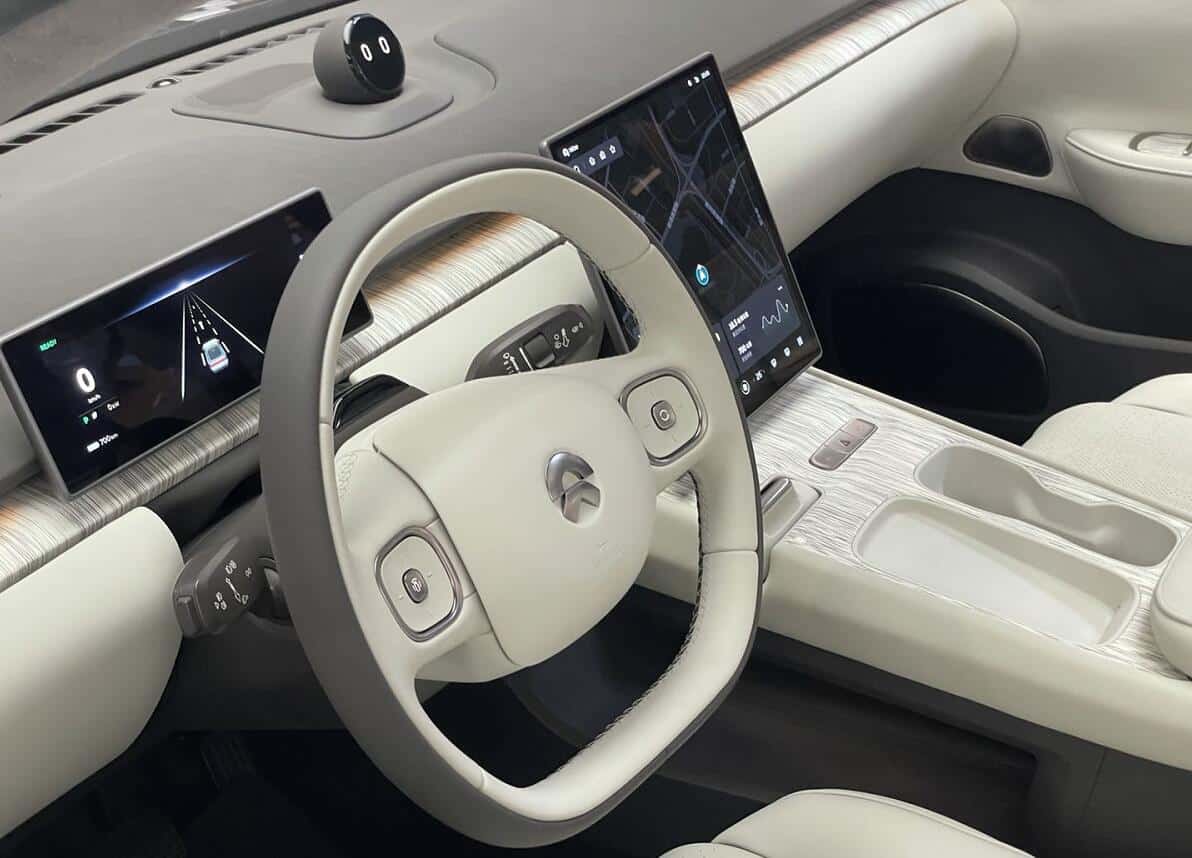 (The interior of the NIO ET7. Source: CnEVPost)