XPeng says P5 orders have surpassed 10,000, just 53 hours from opening for pre-orders
As of 15:16 on April 21, XPeng Motors has received more than 10,000 orders for its recently announced LiDAR-equipped sedan, the XPeng P5, the Chinese electric car company said Wednesday.
That's just 53 hours after the model opened for pre-orders on April 19, making the XPeng P5 the most popular XPeng model in the pre-order stage, the company said.
On April 14, XPeng unveiled the P5, the company's third product and the world's first LiDAR-equipped production smart car.
Notably, XPeng has not yet announced a price for the model. But nbd.com.cn reported Monday that the P5's top-spec model could cost around RMB 200,000 yuan ($30,734), which would put it in the price range of some mainstream fuel cars.
The model was shown at the 2021 Shanghai auto show on Monday, where the company's CEO He Xiaopeng announced that the P5 is open for pre-order, with deliveries expected in the fourth quarter of 2021.
An international version of the XPeng P5 is being developed in parallel and will enter in Norway as well as the European Union.
With XPeng P5, the XPILOT autonomous driving assistance system also officially enters the XPILOT 3.5 era.
The model has 13 HD cameras, 5 millimeter-wave radars, 12 ultrasonic radars, and 2 vehicle-grade LIDARs.
It gains improved detection capability for pedestrians, static obstacles, and small objects, covering more complex scenes such as darkness, low light, backlight, and alternating light and dark in tunnels.
Chuancai Securities said in a previous research report that based on the model positioning of XPeng P5, its price is expected to fall in the range of RMB 200,000 or less, and the price sinking will push the electric vehicle penetration up.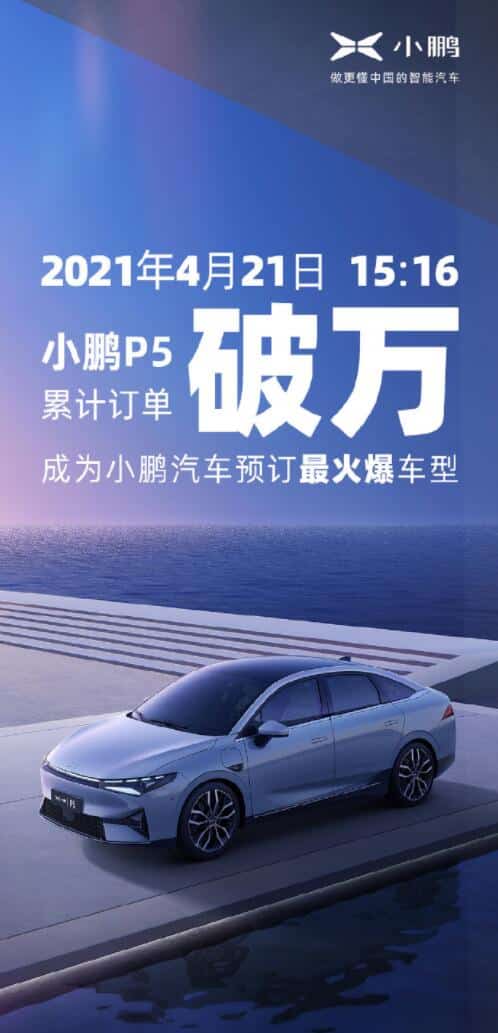 (Source: XPeng)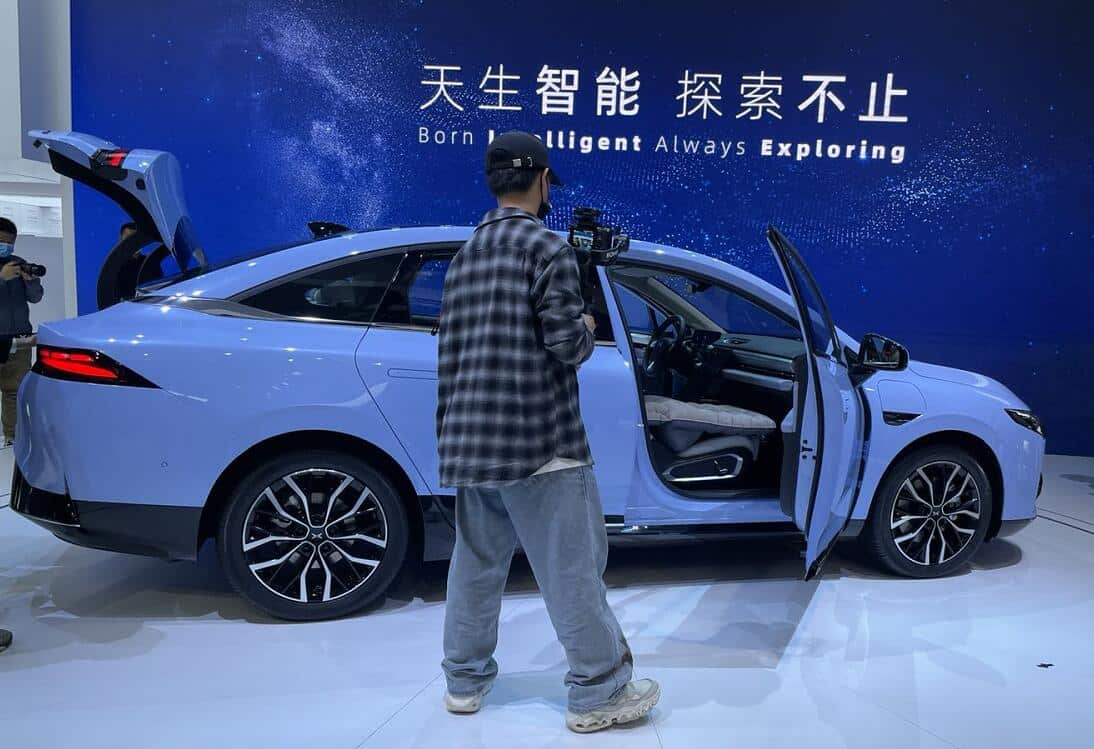 (Source: CnEVPost)