In rare move, XPeng signs deal with China's second-largest auto dealer to expand sales
The direct sales model is seen as one of the key labels for emerging electric car companies, and now XPeng Motors doesn't seem content with just that sales model.
The EV maker said Friday it has entered into a Memorandum of Understanding with Zhongsheng Group Holdings, a traditional Chinese car dealership that sells mainly Mercedes-Benz and BMW, to establish a long-term strategic partnership in order to further accelerate the Smart EV adoption in China.
Earlier today, Zhongsheng announced that it will sign a memorandum of cooperation with XPeng aimed at establishing a long-term strategic partnership.
Zhongsheng will invest in and operate XPeng-branded authorized sales and service stores to provide high-quality sales and service of smart electric vehicles, according to an announcement the company filed with the Hong Kong Stock Exchange.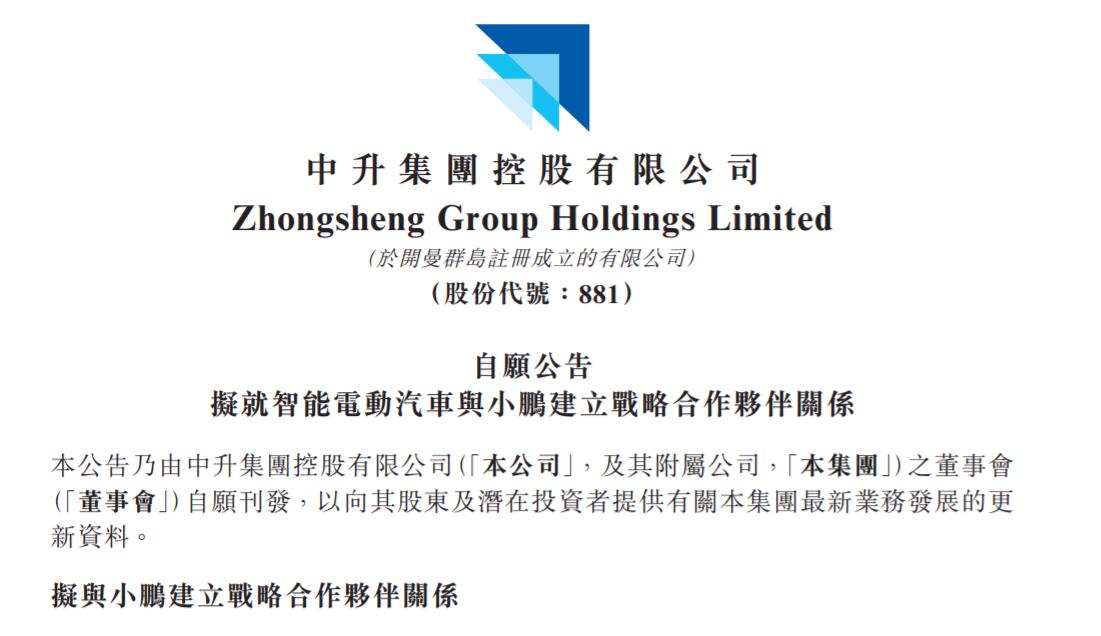 The related sales and service facilities will debut in China's first-tier cities and high-potential cities during 2021, the company said.
Going forward, the two companies will also explore additional strategic partnership opportunities in business models to capture the huge growth potential of China's smart electric vehicle market, the announcement said.
The direct sales model led by Tesla has been commonly adopted since the electric car industry entered the limelight.
Ford China, which unveiled its smart, all-electric SUV Mustang Mach-E earlier this week, has said its EV division will not display and sell the Mustang Mach-E in existing Ford gasoline car channels but will use a direct sales model and build an exclusive EV sales network.
XPeng's partnership with Zhongsheng is a departure from that sales model and is expected to significantly boost the brand's vehicle reach.
Talking about Zhongsheng, many people may not know about it. It is the second-largest auto dealership group in China, and its 2020 auto business revenue reached RMB 148.3 billion, up 19.6% year-on-year.
Of this, new car sales revenue was RMB 125.53 billion, accounting for 84.6% of total annual revenue; after-sales service and boutique business revenue was RMB 20.25 billion, and used car sales revenue was RMB 2.58 billion.
It is worth noting that Mercedes-Benz is its highest car brand in terms of new car sales revenue, accounting for 29.4% of all new car sales revenue.
In terms of sales, Zhongsheng sold 500,609 new vehicles in 2020, up 9.9% from 2019, while the luxury car sales were 275,417 units, up 20.8% from 2019.
By the end of 2020, the total number of Zhongsheng dealerships increases to 373. Among them, the number of luxury brand dealerships reached 218, and the proportion of luxury brands reached 58.5%, covering Mercedes-Benz, BMW, Cheetah Land Rover, Toyota, and Honda.
XPeng unveils P5, world's first mass-produced smart car with LiDAR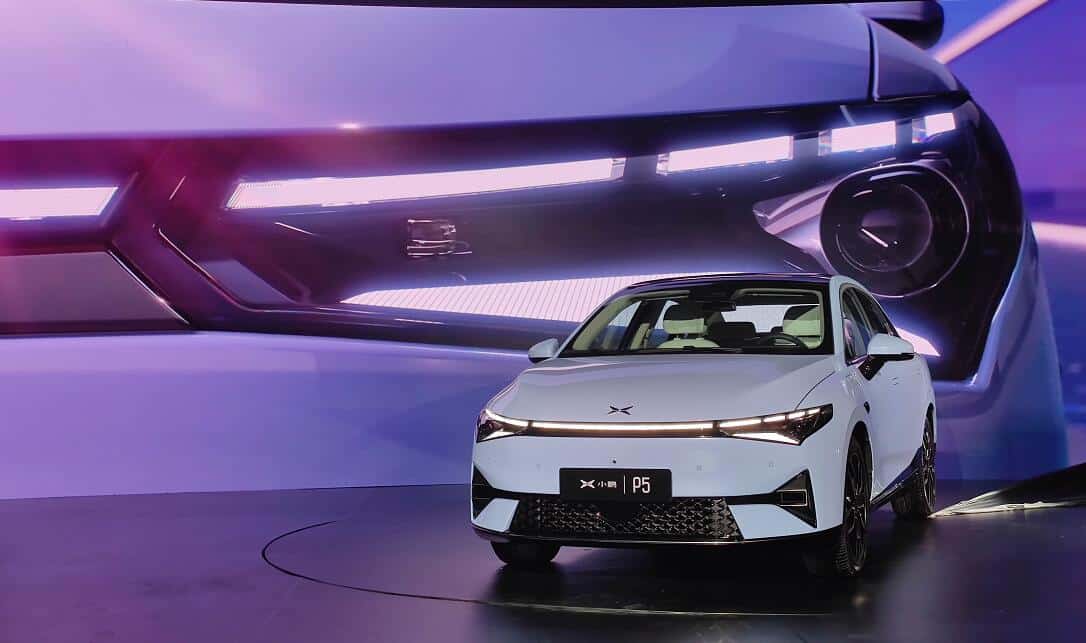 (Source: XPeng Motors)