China-made Ford Mustang Mach-E SUV launched with access to NIO charging network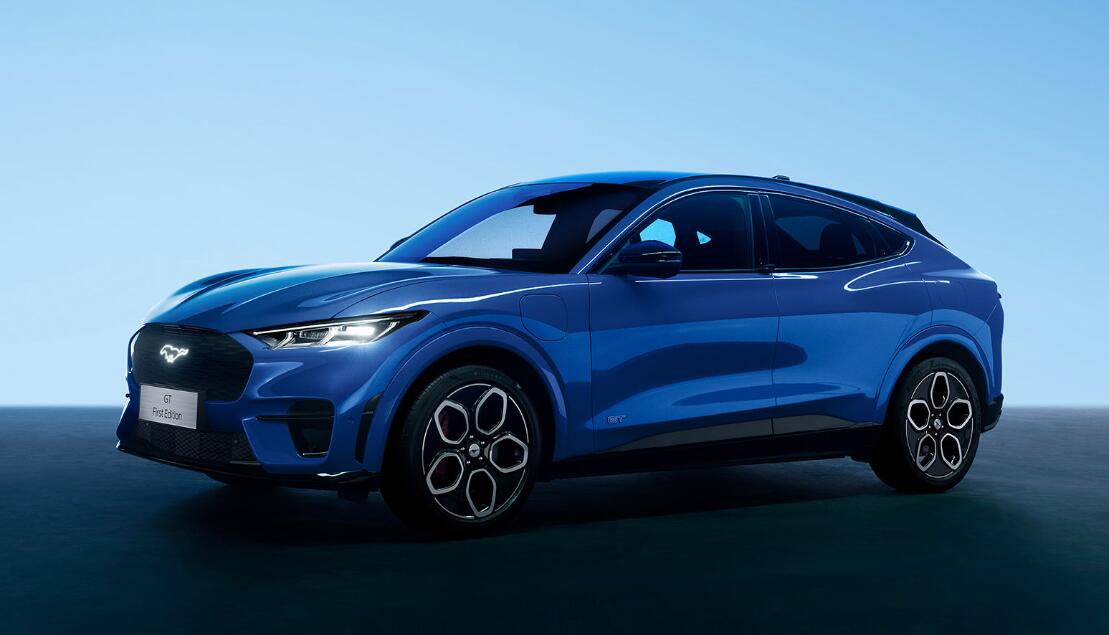 Ford's smart, all-electric SUV Mustang Mach-E was launched in China on Tuesday and is available for pre-order, with a price range of 265,000 yuan ($40,480) to 379,000 yuan.
The Mustang Mach-E will come standard with six cameras and 17 radars, all front-loaded with intelligent driver assistance hardware to support the model's ongoing intelligence enhancement through OTA.
The new generation of Ford's Co-Pilot360 intelligent driving assistance system will also make its debut on the Mustang Mach-E. The model comes standard with the L2-level Ford Co-Pilot360 intelligent driving assistance system.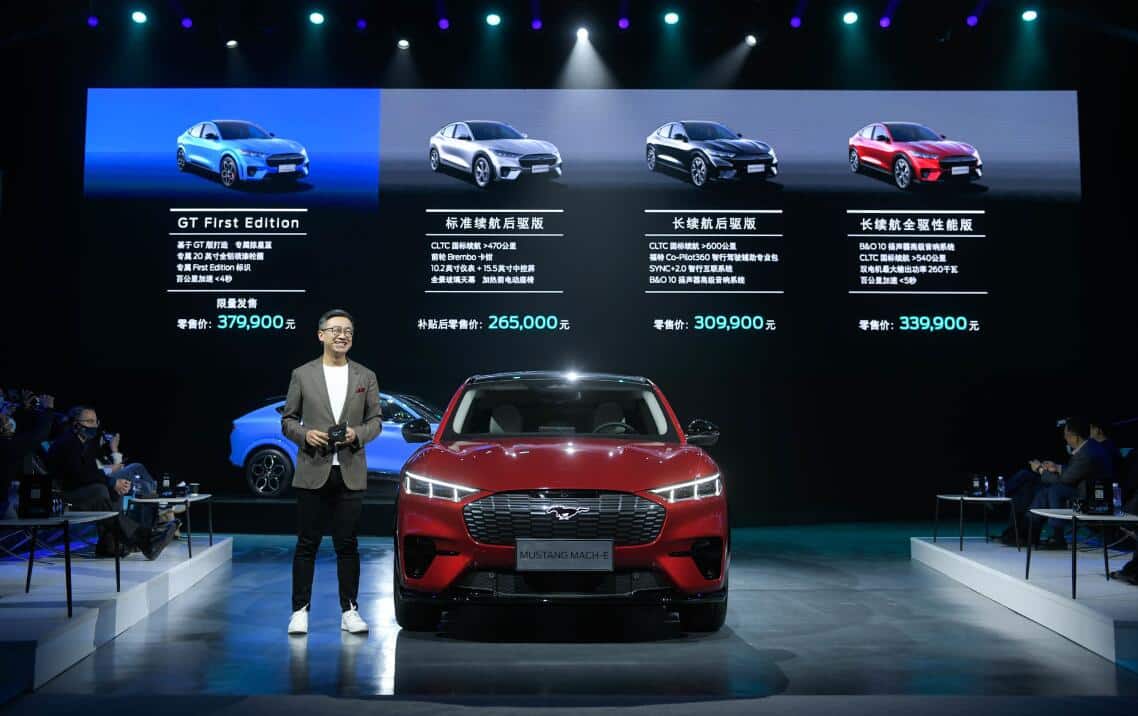 Users will also have the option of the Co-Pilot360 Intelligent Driving Assistance upgrade package, which enables a "quasi-autonomous driving state" on select highways through BlueCruise Active Driving Assistance.
New features such as ALC Automatic Lane Change Assist will also be available on this model in the future through the OTA Remote Upgrade.
The Mustang Mach-E is equipped with the next-generation SYNC+ 2.0 Smart Connect system, which accesses the Baidu ecosystem and integrates Baidu data, cloud, maps, voice, and payment capabilities.
Ford is also partnering with State Grid to provide Mustang Mach-E users with one-touch access to more than 300,000 high-quality public charging piles, including more than 160,000 fast charging piles, in more than 340 cities nationwide through an exclusive app.
Notably, NIO's fast-charging network will also be available to Mustang Mach-E users.
NIO's support for Ford is related to Zhu Jiang, the head of the Mach-E program, who joined Ford China on June 1, 2020, and is responsible for Mach-E related operations and management of marketing, PR, sales, service, and customer experience.
Zhu joined NIO as Vice President of User Development in March 2017 and left in March 2020.
In 2021, Ford China plans to implement plug-and-charge functionality on more than 45,000 third-party fast charging posts. Users will not have to perform actions including scanning QR codes and paying when charging.
The Mustang Mach-E is the first product to be launched by Ford's Electric Vehicle Division, which was previously established in China to handle manufacturing, marketing, charging network, and user experience for Ford's electric vehicles in China.
The Ford China EV Division will not display and sell the Mustang Mach-E in the existing Ford gasoline channel but will use a direct sales model and establish an exclusive EV sales network.
In 2021, Ford China EV Division plans to open Mustang Mach-E experience stores in 20 core cities in China and will leverage Ford's existing service network to upgrade the one-stop experience.
Ford's electric Mustang Mach-E engineering test vehicle rolls off assembly line at China plant