BYD said to be producing electric cars for Toyota
Warren Buffett-backed Chinese electric car company BYD is providing Toyota with design, development, and production for electric vehicles, several media outlets reported.
The core technology for future Toyota electric vehicles sold in China, including the underlying technology, electronic control systems, motors, and batteries, will be handled by BYD, according to a report by BitAuto on Monday.
Toyota will only be responsible for accepting the vehicles and putting the Toyota logo on the new vehicles. The new car has already started road tests, the report said.
Toyota and BYD established a joint venture in Shenzhen in November 2019 to develop electric vehicles with a registered capital of RMB 345 million, with each side holding 50 percent of the shares.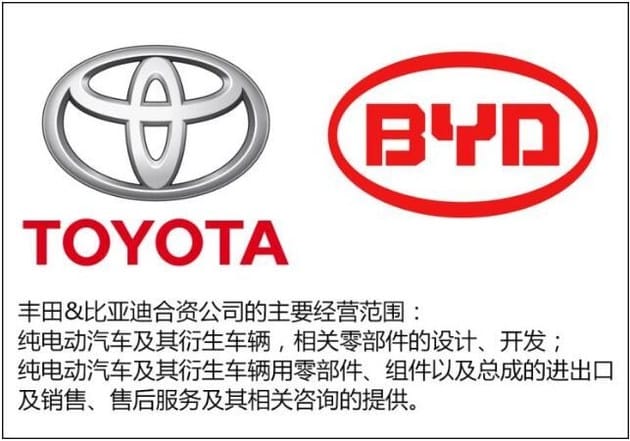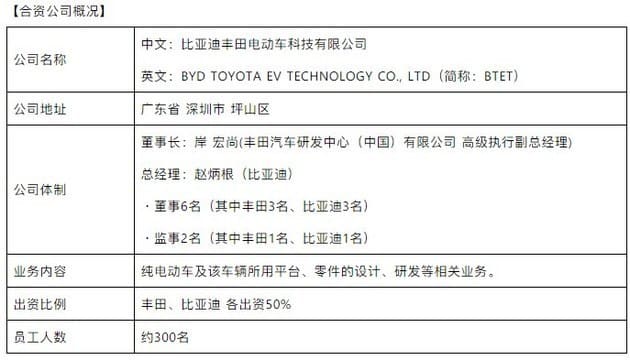 (Source: BitAuto)
The joint venture's scope of business includes the design, development, import and export, sales and after-sales service of electric vehicles and their derivative vehicle parts.
An official BYD document shows that the cooperation includes the joint development of electric models for sedans and low-bed SUVs, as well as the power batteries needed for the above products.
The future products of the joint venture use Toyota as the brand name and are planned to be launched into the Chinese market by 2025.
BYD Han's March sales reach 10,323 units, up 105% from February