NIO, Guangdong infrastructure giant sign 6-year agreement to build charging and battery swap facilities
NIO and Guangdong infrastructure giant, Dongguan Development (Holdings) Co., Ltd. have signed a six-year framework agreement to jointly promote the construction of charging and battery swap facilities. The first phase will be the construction of five battery swap stations in highway service areas the latter manages.
Shenzhen-listed Dongguan Development revealed the cooperation with NIO Power Shenzhen, a subsidiary of NIO, in an announcement on Friday.
The agreement is for the period from April 9, 2021, to April 8, 2027. Upon expiration of the agreement, it will automatically renew for three years unless terminated by a written agreement between the parties.
They will cooperate in new energy business areas including new energy power generation, electric energy storage, battery utilization, and electric energy trading, the announcement said.
Dongguan Development will use its resources to provide NIO with charging station sites and power resources for the construction of battery swap stations.
In the first phase of cooperation, the two sides intend to build 5 battery swap stations in the service areas of Dongguan-Shenzhen Expressway, and subsequently decide on other cooperative construction of swap stations according to business development needs, according to the announcement.
Dongguan Development's main businesses are auxiliary transport services, commercial factoring business, and financial leasing business, among which auxiliary transport services contribute more than 70% of the revenue.
Since 2018, Dongguan Development has been involved in the new energy vehicle charging business by investing in other companies.
To date, the company's investment operates 45 charging stations in Dongguan, with a total installed capacity of 109,000 kW.
This is the latest development in NIO's cooperation with infrastructure operators.
On March 19, NIO Power Beijing, a subsidiary of NIO, held a signing ceremony with state-owned infrastructure company Beijing Shoufa Industrial and Trading Co.
Under the five-year strategic cooperation agreement, the two companies agreed to cooperate in the construction of battery swap stations along the Beijing Capital Expressway.
In addition, the two companies will work together to optimize the layout of energy supply, popularize new energy vehicles, and improve the experience of high-speed travel for Beijing residents.
Beijing Shoufa is one of the earliest supporters of NIO's battery swap station construction. This action is a comprehensive cooperation upgrade between the two sides.
NIO signs agreement with state-owned infrastructure firm to accelerate battery swap station construction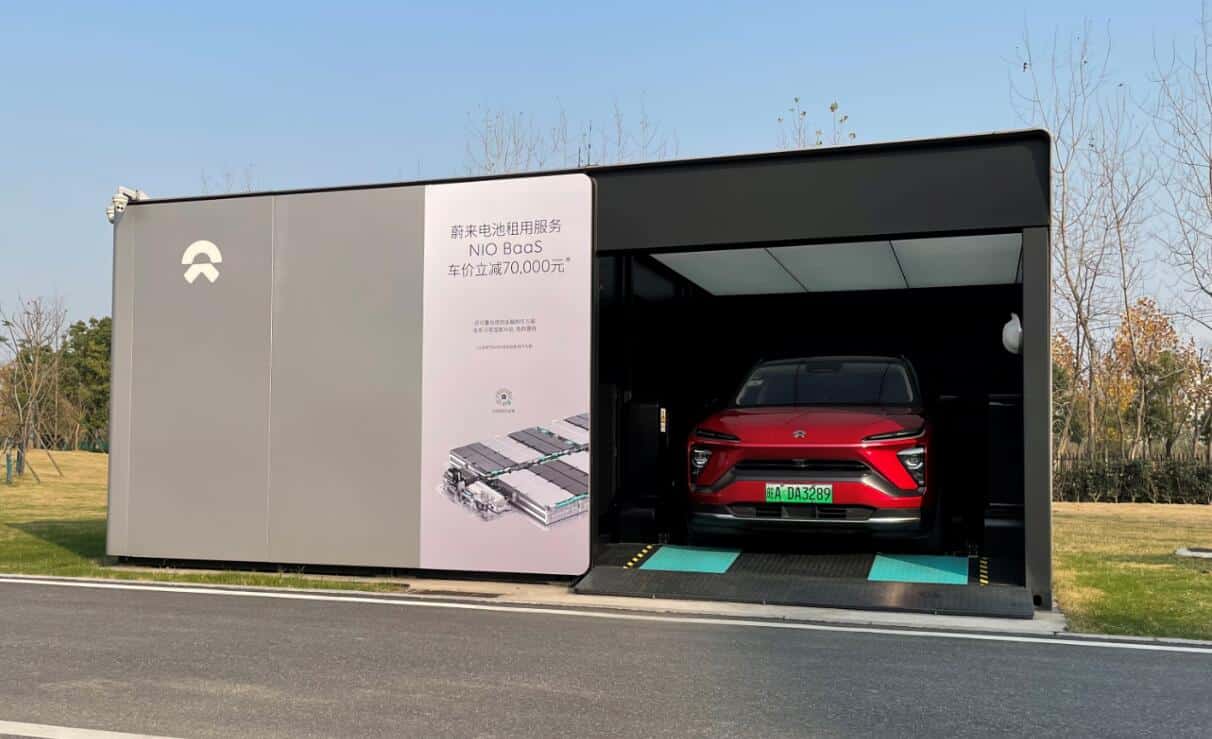 (Source: CnEVPost)