Wuling Hongguang Mini EV, China's hottest-selling electric vehicle model, sold 39,745 units in March, up 130 percent from February, according to data released today by the company.
It was the model's highest monthly sales since its launch last July, breaking the previous record of 36,762 units in January of this year.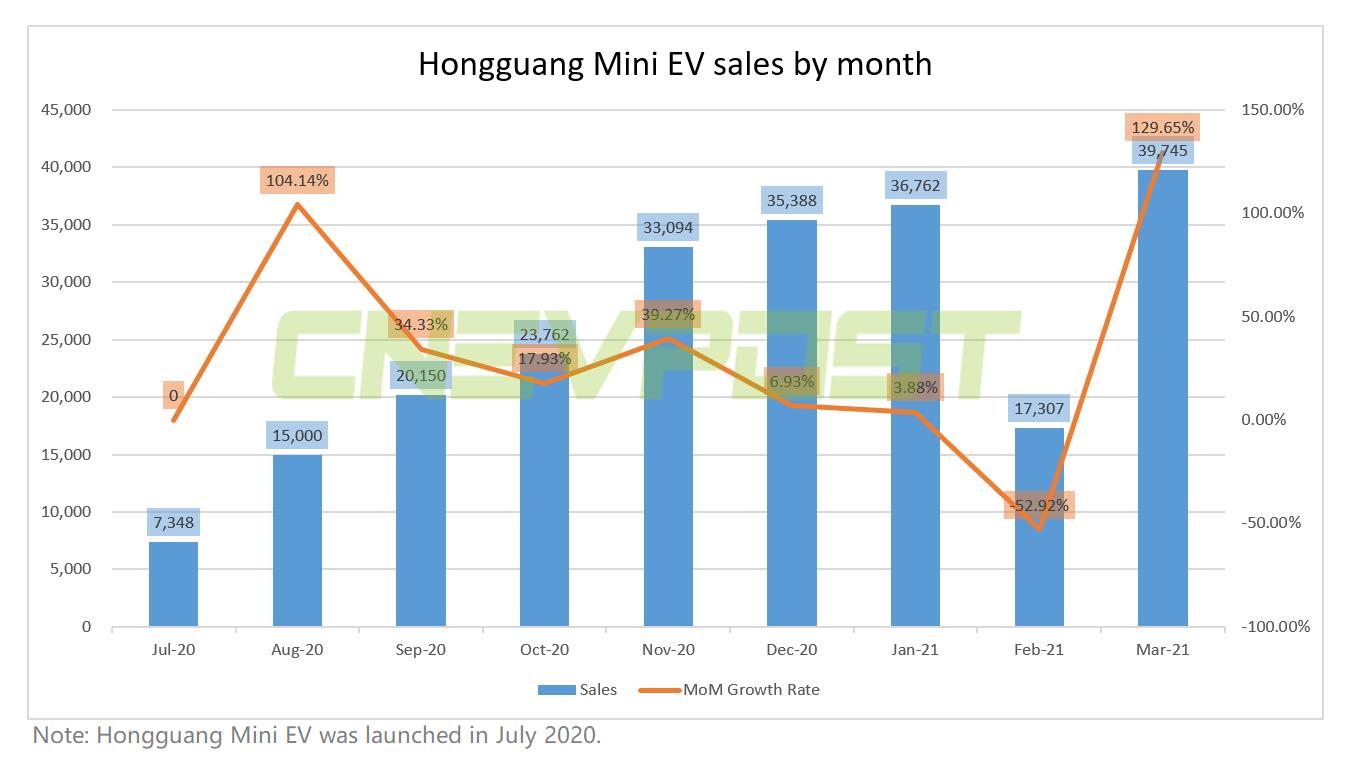 (Graphic by CnEVPost)
Separately, production of the Hongguang Mini EV reached a record high of 40,084 units in March, according to data released by the China Passenger Car Association (CPCA).
The price range of the Hongguang Mini EV is RMB 28,800-38,800, almost one-tenth of the China-made Tesla Model 3.
On April 8, the upgraded Hongguang Mini EV Macaron was launched, with two models priced at RMB 37,600 and RMB 43,600 respectively.
The new models are about 10,000 RMB higher than before, but they have upgrades in exterior, interior, intelligence, and safety.
Tesla China sales reached 35,478 units in March, up 94 percent from February and 249 percent from a year ago, the CPCA data released Friday showed.
Model 3 sales in March reached 25,327 units, up 85 percent from February and 149 percent from the same month last year.
Model Y sales exceeded 10,000 units for the first time in a single month, reaching 10,151 units, up 119 percent from the previous month.
Tesla China sales reach 35,478 units in March, up 94% from February
CnEVPost Daily Newsletter