William Li, founder and chairman of NIO, said he is confident that the Chinese electric car maker will become the smart electric car brand with sales exceeding 1 million in China.
Li made the remarks at a media event at the Hefei plant on April 7, when NIO is expected to see its 100,000th mass-produced vehicle roll off the production line.
He also mentioned that Jianglai, a joint venture with JAC, was not established to create a new brand, but to solidify the existing cooperation model with a new mechanism to make it easier to manage the supply chain.
Li said the current capacity of NIO's Hefei manufacturing base is 400 units per day, and based on 25 working days per month, the monthly capacity can reach 10,000 units.
But affected by the supply chain of chips and batteries, there is now pressure to achieve a monthly production capacity of 7,500 units, he said.
Li said the auto chips that are currently experiencing a supply-demand imbalance are mostly basic chips, which pose a short-term pressure on the industry.
He expects the chip shortage to be more challenging for NIO in the second quarter, and will be eased by the third quarter.
Li also said that the pressure on 100-degree battery pack capacity is expected to ease in June and July.
NIO expects to see its 100,000th production vehicle roll off line on April 7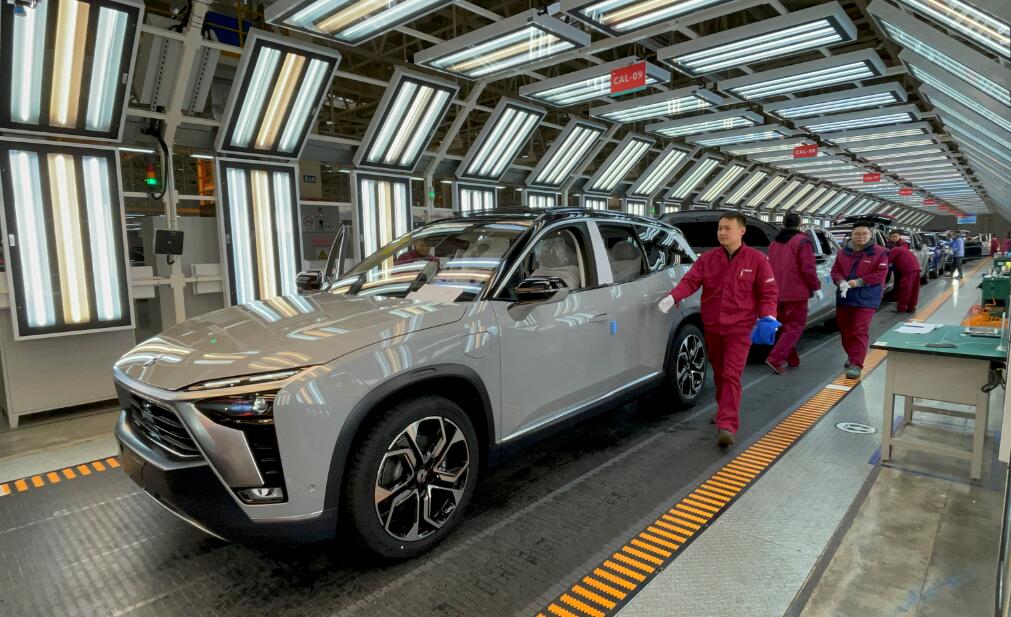 (Photo: CnEVPost)
Get China EV News Directly in Your Inbox
Join our Telegram group to be alerted the moment we publish an article: t.me/CnEVPost