Another Tesla vehicle spontaneous combustion accident has brought the American electric car maker into the spotlight in China.
According to Tencent News, a Tesla Model 3 exploded in an underground garage in Shanghai in the evening of January 19. A WeChat group chat showed that the Model 3 caught fire just as it pulled into the underground garage. The owner was on the way to find security after getting out of the car when the vehicle exploded.
Pictures from the scene showed that the Model 3 has been burned to the bone, surrounded by a thick pile of white firefighting powder. As for whether the car was a model equipped with lithium iron phosphate batteries or a previous model equipped with ternary lithium batteries, it is hard to tell.
The fire had been extinguished by the time photos of the accident were widely spread on the Chinese Internet. No injuries or property damage have been reported.
On January 20, Tesla responded that the accident was caused by internal cell damage and short-circuit fire after the high-voltage battery at the bottom of the vehicle was hit.
Model 3 allegedly crashes and catches fire after brake failure in China, Tesla responds
The Shanghai Securities News quoted Tesla as saying that the owner drove the vehicle into the garage and felt a collision with the chassis, and then stopped to check.
The owner returned to the vehicle to take out the personal belongings inside the vehicle after noticing that the front of the vehicle began to smoke, and the vehicle began to catch fire shortly afterwards.
"We presume the cause of the fire was the impact on the vehicle's high-voltage battery at the bottom triggered internal cell damage and short circuit," Tesla said.
Tesla said it has cooperated with regulators, Shanghai Fire Brigade and other authorities to investigate the cause of the accident. Tesla is also in communication with the owner to provide necessary assistance.
This is the latest Tesla vehicle spontaneous combustion accident.On April 21, 2019, a Model S in Xuhui District, Shanghai, burst into flames shortly after parking after returning from a charge.
The spontaneous combustion occurred quite rapidly at the time, causing the Audi sedan next to it to be affected and burned along with the Model S.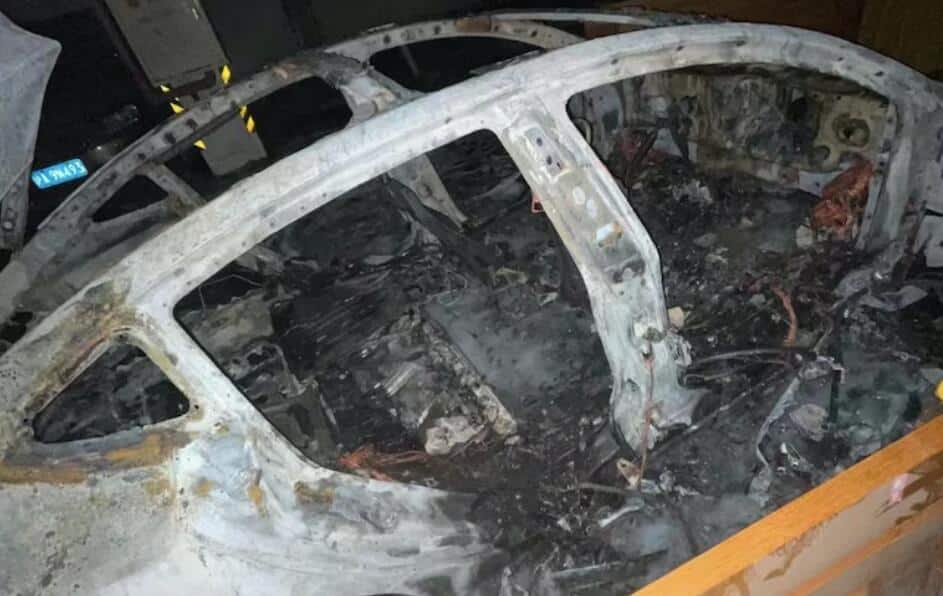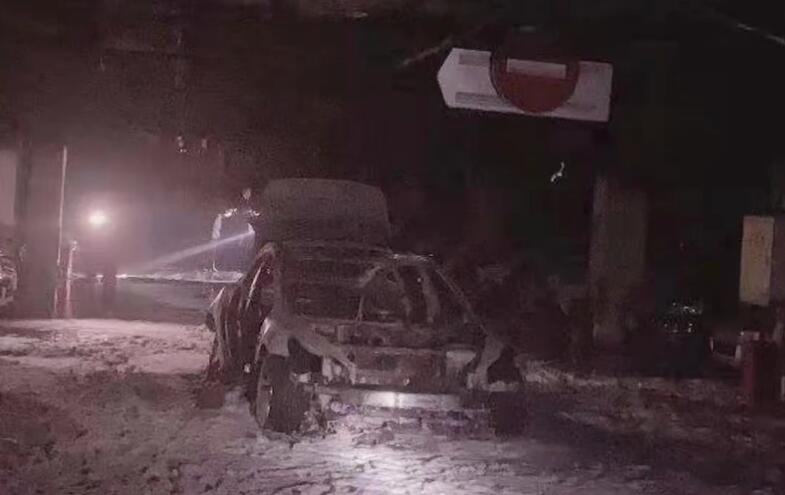 (Source: Tencent News)
Get China EV News Directly in Your Inbox