Chinese electric vehicle (EV) maker NIO (NYSE: NIO) may build a new plant in Hefei, next to the existing JAC NIO plant, according to a recent government document.
A tender document dated December 24 shows that the Hefei Economic and Technological Development Zone's Key Project Construction Management Center is seeking bids for the plant construction project, with an estimated contract value of RMB 18.0759 million.
The project is located south of Zhujiang Road and west of Susong Road in Hefei's Economic and Technological Development Zone, north of the current NIO plant.
The project includes clearing the surface and leveling the earth for the JAC NIO manufacturing base, with an earth leveling area of 190066.3 square meters, and the main volume of work includes 337981.1 cubic meters of excavation, 40479.5 cubic meters of filling, and 297501.6 cubic meters of earth outbound transportation.
The planned construction period for the above stage of the project is 60 days.
When contacted by cnEVpost, an NIO spokesman said "Please refer to our public filings for the company's information."
NIO's cars are currently produced at the manufacturing base jointly built by the company and JAC, which started construction in October 2016 and was officially put into operation in the second half of 2017.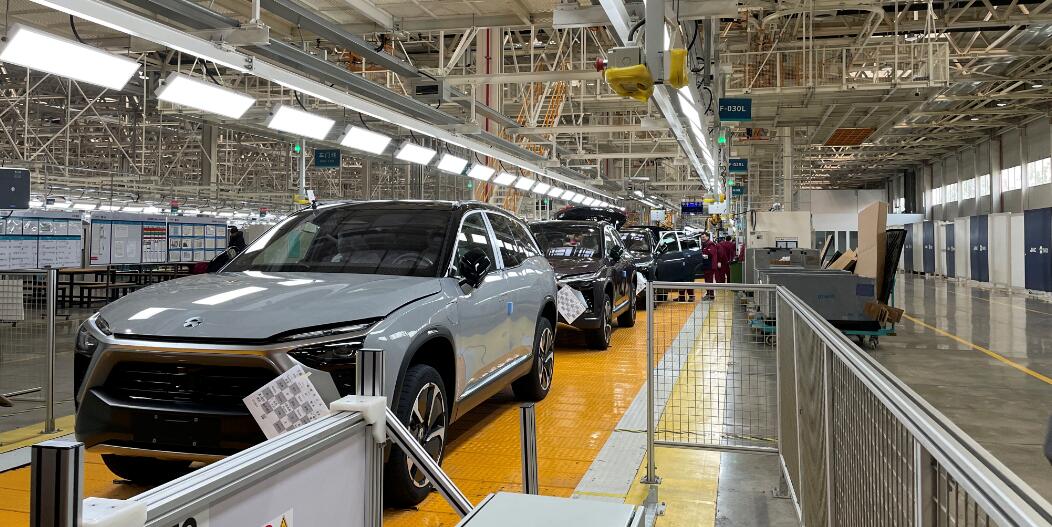 (Inside the NIO JAC plant in Hefei. Source: cnEVpost)
The Hefei advanced manufacturing base currently has more than 2,000 JAC-selected technicians and over 200 engineers from NIO's manufacturing, quality, supply management and R&D fields based at different world-renowned automakers such as Volvo, Mercedes-Benz and BMW.
The Hefei advanced manufacturing base uses an order-based production system, with an annual capacity of 100,000 smart pure electric vehicles planned in two shifts.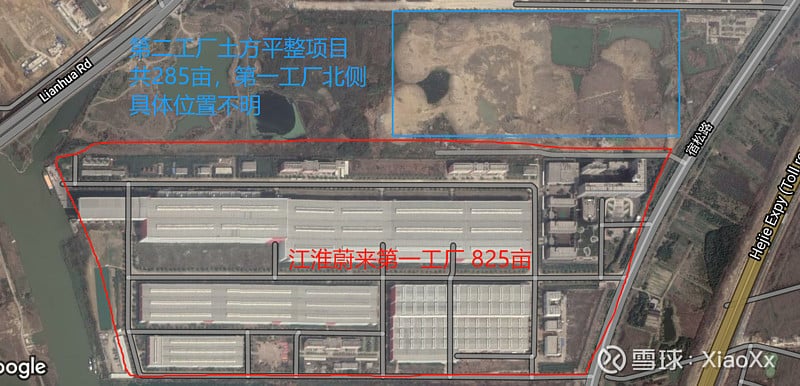 (Aerial view of the NIO factory. Source: Xueqiu)
NIO delivered a total of 7,007 new vehicles in December, the fifth consecutive month with a record number of deliveries in a single month.
December's delivery volume increased 32.4% compared to November and 121.0% compared to the same month last year. This is also the ninth consecutive month since April that NIO has achieved a year-over-year growth rate of more than 100%.
NIO's annual delivery in 2020 reached 43,728 units, up 112.6% year-on-year.
At NIO Day 2020 in Chengdu on January 9, NIO unveiled its first all-electric sedan, the NIO ET7, the first model with a 150kWh solid-state battery pack and a maximum range of over 1,000km.
The model is available for pre-order and deliveries will begin in the first quarter of 2022.
Original page of the tender document: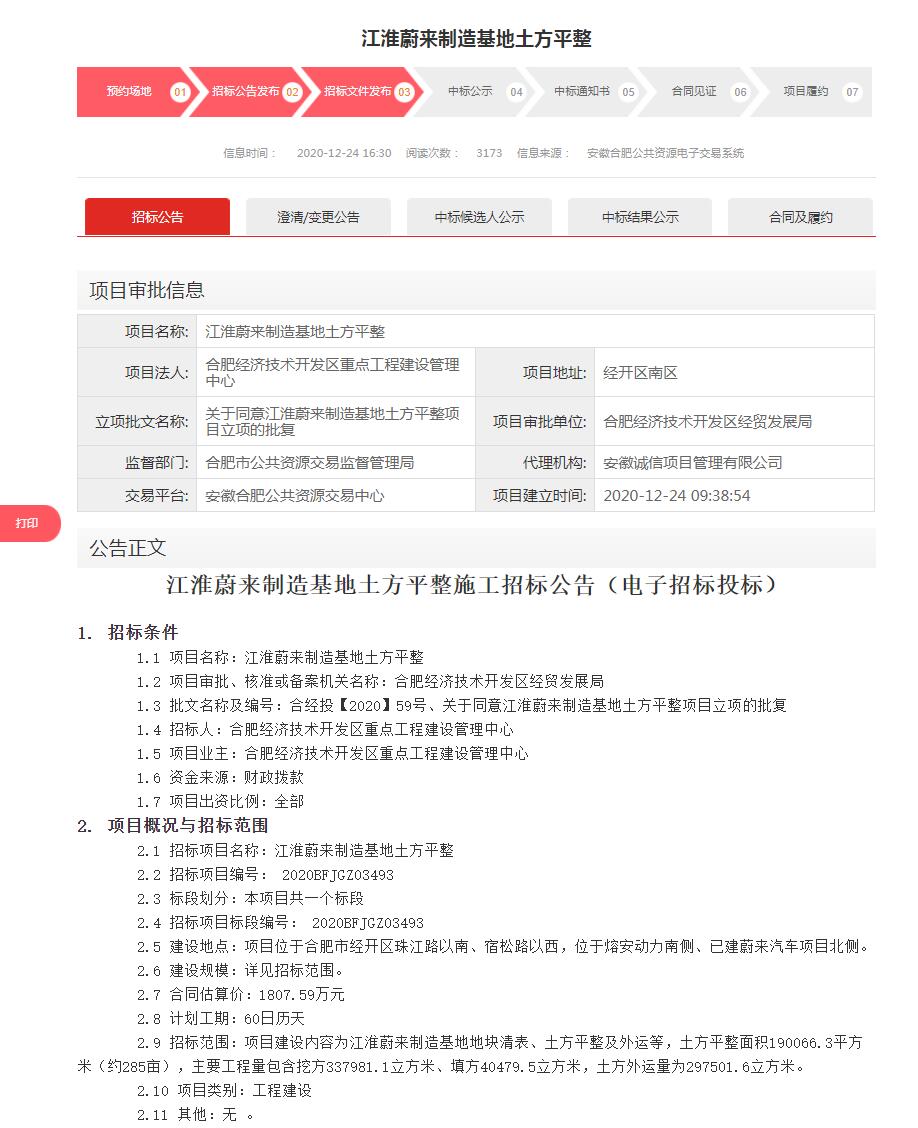 Automatically translated version of the tender document page: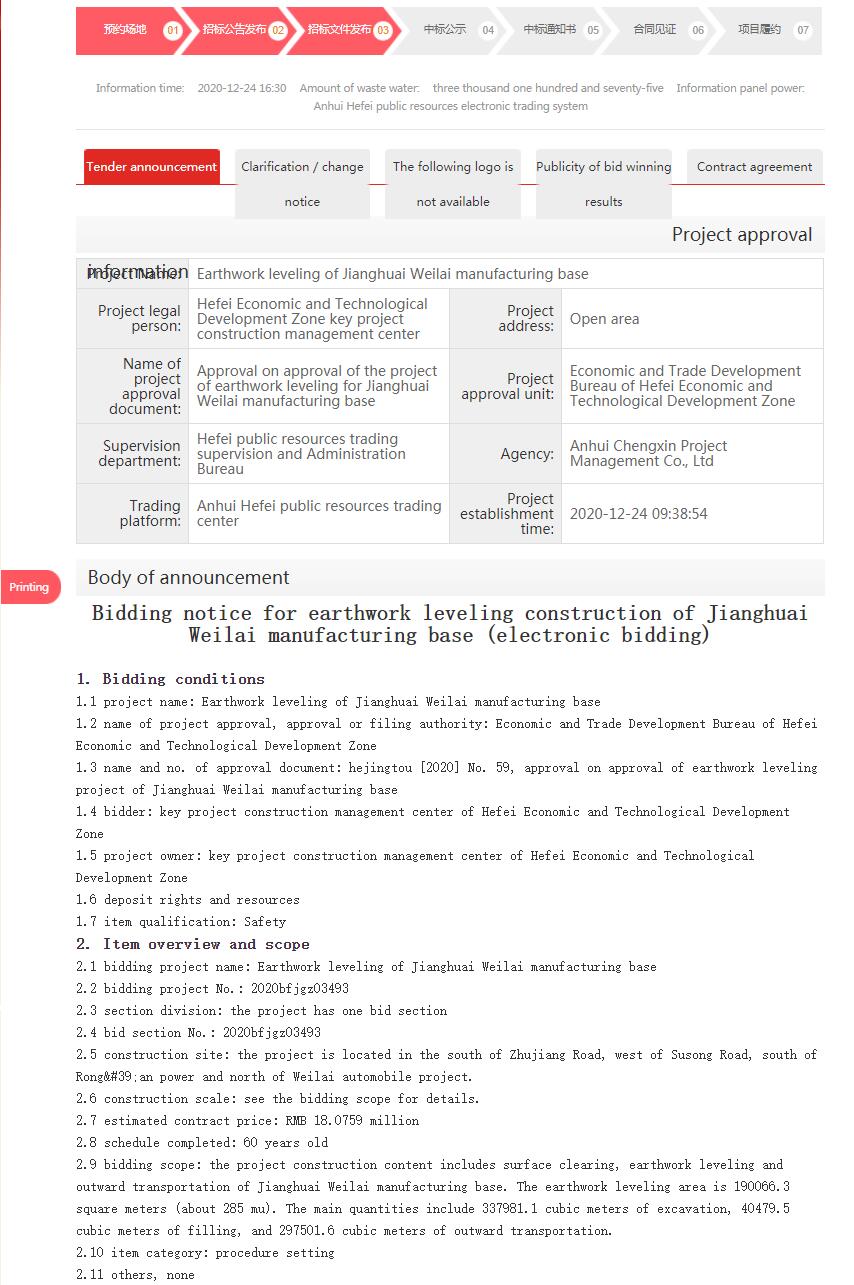 Get China EV News Directly in Your Inbox