After Tesla and XPeng, NIO is also planning to launch models with lower-cost lithium iron phosphate batteries to expand its consumer base, according to a WeChat account that follows the Chinese auto industry.
NIO has contracted a production line of lithium iron phosphate batteries from CATL, China's largest automotive lithium-ion battery maker, and the new cells are being tested and prepared, Yuguancheshi reported Wednesday, adding that there is no accurate news on what models it will be equipped with.
NIO models equipped with lithium iron phosphate batteries should be launched this year, and the main purpose is to meet relatively price-sensitive consumers with entry-level models, as well as consumers who prefer lithium iron phosphate batteries, the report said.
Alleged patent drawings show NIO's first sedan looks in line with ET Preview concept
"Positioning high-end does not affect NIO to launch a version equipped with lithium iron phosphate batteries," the report said, citing people familiar with the matter.
NIO co-founder and president Qin Lihong said in response, "It's not convenient to answer." Ma Lin, NIO's senior director of corporate communications, said, "NIO has studied various battery technology routes, but whether or not to adopt them depends on the situation."
In addition, according to cls.cn, NIO did not deny this, but only said no comment. CATL, on the other hand, said it could not answer on behalf of its customer.
Because of the low energy density, coupled with China's policy reasons, lithium iron phosphate batteries were gradually replaced by ternary lithium batteries from 2015.
NIO officially announces first sedan to be launched on NIO Day, Jan 9
However, in recent years, as the lithium iron phosphate battery technology has improved, the safety of the battery stability and lower cost and other characteristics, it is also increasingly used by more and more car companies.
China-made Tesla Model 3 entry model is currently using CATL's lithium iron phosphate battery with a price tag of 249,900 yuan.
With the increase in the cost of ternary lithium batteries and frequent safety issues, for car companies, the choice of two technical routes not only to ease the cost pressure, but also an important step in the battery strategy reserve.
BYD has long been a fan of lithium iron phosphate batteries, has always insisted on choosing the lithium iron phosphate route. SAIC Group is in some starting versions as well as plug-in hybrid version using lithium iron phosphate batteries.
CATL regains global No. 1 position in installed power battery volume in first 11 months of 2020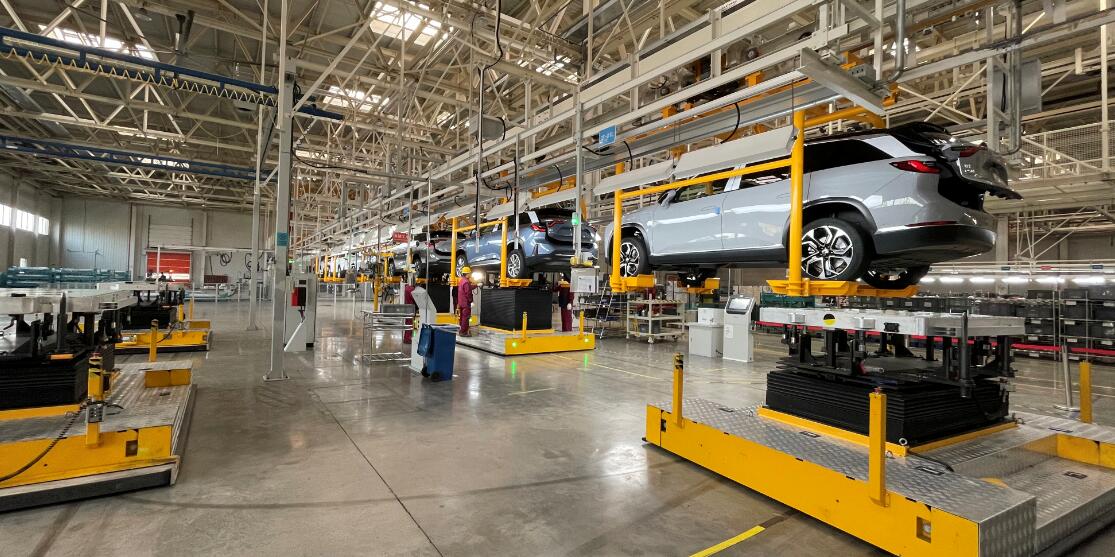 (Source: cnEVpost)