IM Motors, a joint venture between China's largest auto group SAIC, Zhangjiang Hi-Tech, and Alibaba Group, will allow consumers to pre-order their vehicles next year, according to SH Auto News.
The carmaker was founded earlier this month, and it first announced its team on Dec. 17.
IM Motors product experience manager Hu Shiwen said IM Motors' 115kWh capacity battery pack has the world's highest energy density, exceeding current industry leaders by 30-40 percent.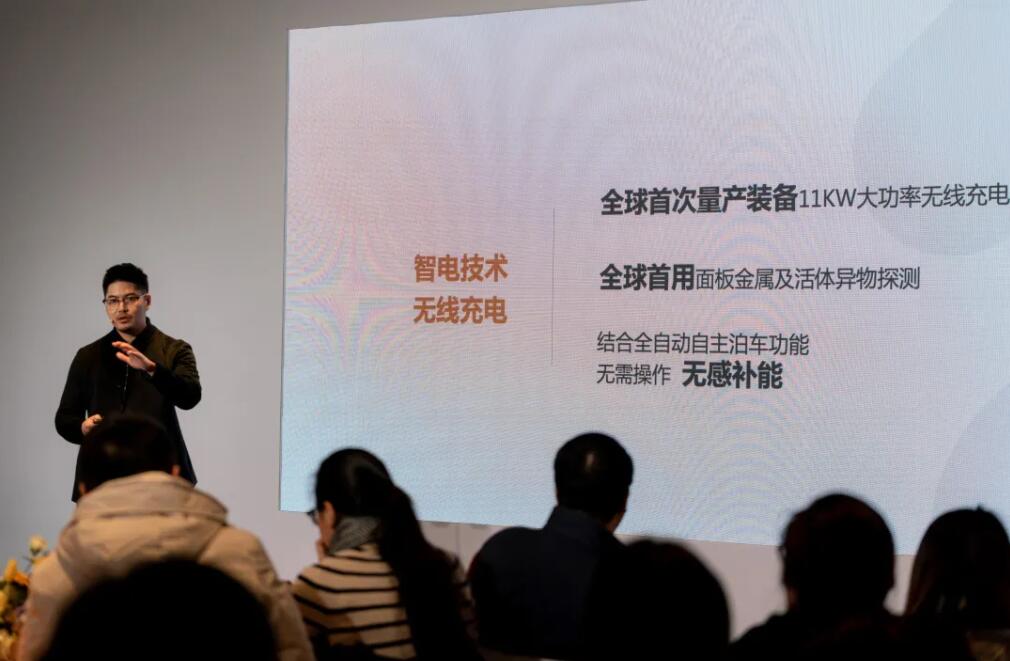 (Photo source: SH Auto News)
IM Motors will also be the world's first mass-produced car brand to feature 11kW of high-power wireless charging technology, Hu said.
By the end of next year, IM Motors will also have Door to Door Pilot (home-to-business/business district, etc.) capability, he said.
He added that the first model of IM Motors is already equipped with redundant software and hardware architectures that are compatible with LIDAR.
SAIC executives have previously said that IM Motors will unveil three products at the Shanghai International Auto Show next April, and will also announce how the first model will be available for purchase and accept limited reservations.
CnEVPost Daily Newsletter