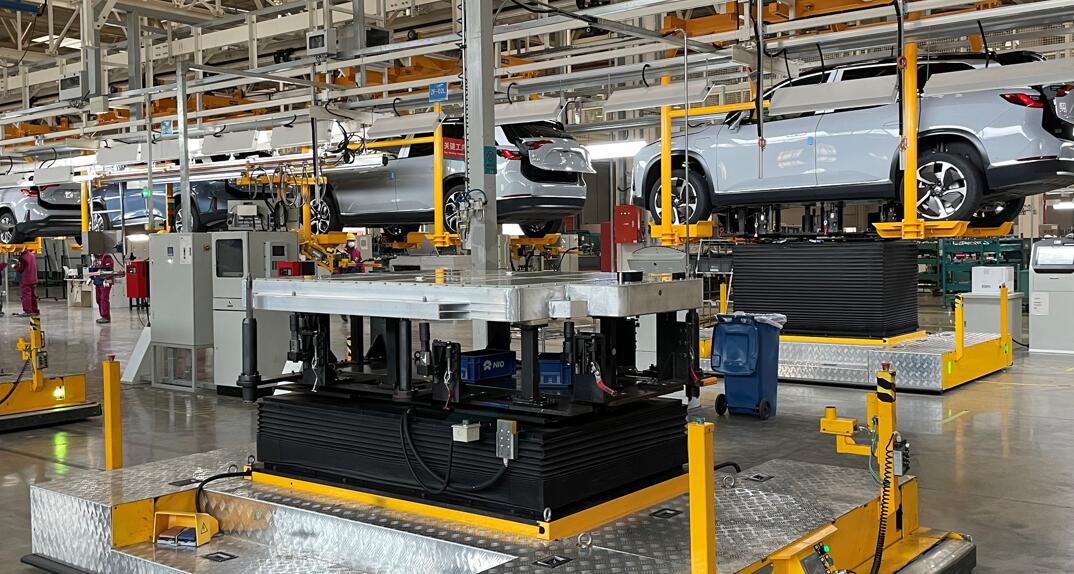 (A battery pack for NIO cars inside the JAC NIO Hefei plant. Source: CnEVPost)
Four months after its establishment, Wuhan Weineng, NIO's battery asset management joint venture has received its first capital increase.
Shandong Weida Machinery Co. Ltd. announced Tuesday evening that it plans to sign a capital increase subscription agreement with investors including NIO, Guotai Junan Securities and China's largest automotive lithium-ion battery maker CATL, and will inject 150 million yuan to acquire 8.88% of Wuhan Weineng's equity.
The NIO-led battery asset management company, Wuhan Weineng Battery Asset Co., was established on August 18. It is still in its early stage of establishment and has not yet formally launched its business activities.
Its business scope includes power battery leasing, repair, wholesale and retail; recycling of used batteries; research and development, production, wholesale and sales, leasing, and operation management of equipment and components related to switching stations, charging piles and energy storage systems.
Previously, Wuhan Weineng's shareholders include NIO's Chinese operating entity NIO (Anhui) Holdings Ltd, CATL, Guotai Junan Securities and Hubei Science and Technology Investment Group Co.
CATL acquired a 25% equity stake and directorship with RMB200 million investment. Separately, according to local media reports, the other three companies hold the same 25 percent stake in the company.
CnEVPost Daily Newsletter