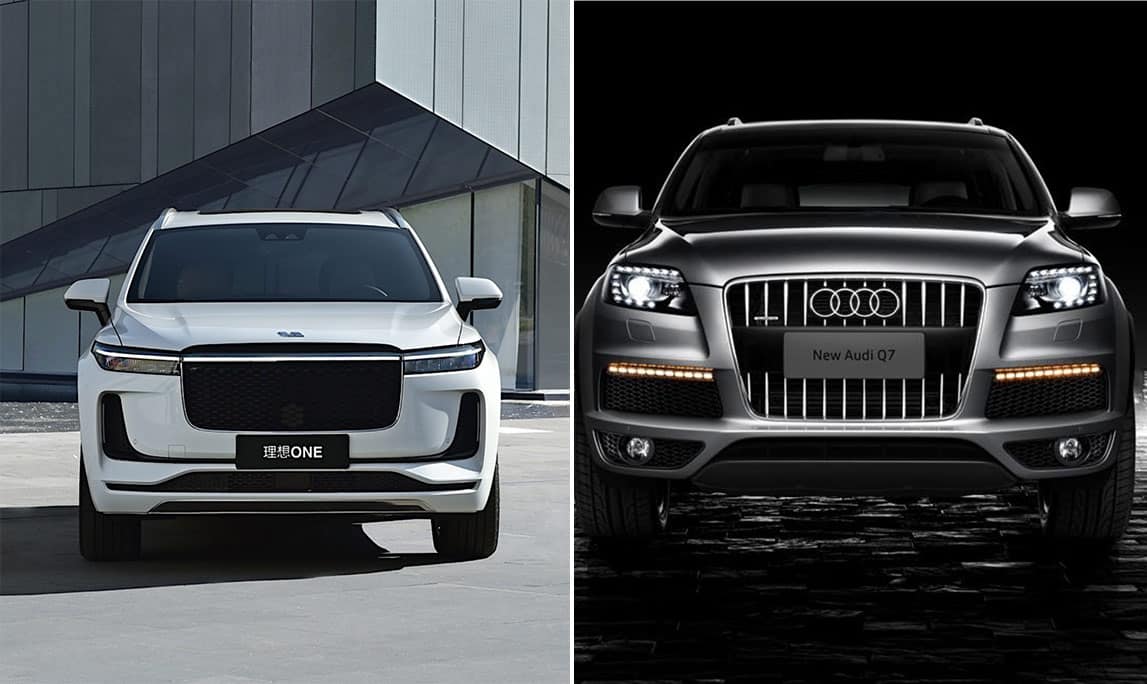 In response to Volkswagen executives' questioning about its technical approach, Li Auto has challenged the German auto giant and invited it to a direct comparison test.
On September 9, Li Xiang, founder, and CEO of Li Auto said in his personal Weibo that Li Auto is willing to test its energy efficiency and environmental protection capability against Volkswagen's most advanced PHEVs, in response to earlier comments from the German carmaker.
Stephan Wöllenstein, CEO of Volkswagen, has previously said that using fuel to generate electricity is not environmentally friendly, and the only car Li Auto currently sells, the Li ONE, uses extended-range technology that uses fuel to generate electricity.
Li said he would be happy to conduct a comparison test with Volkswagen's most advanced PHEVs, preferably in Beijing, Shanghai, and Guangzhou, for three months.
He suggested inviting professional media in each region to simulate real-life scenes of use, as well as the daily use of Volkswagen's Chinese CEO, to see who is more energy-efficient and environmentally friendly in real life with the most realistic figures.
He said the closest size class to the Li ONE is the seven-seat Audi Q7 PHEV, and Volkswagen and Audi are welcome to participate in the comparison test.
Here is an auto-translation of Li Xiang's Weibo post:
Li Auto also named two of Volkswagen's PHEVs, the Audi Q7 e-Tron and the Porsche Cayenne E-Hybrid, on its official Weibo page in the hope that the media will compare their energy consumption and test drive experience with the Li ONE.
It would be ideal to offer a test drive to check if what the Volkswagen China CEO says is true, according to Weibo.
The statement from Li Auto comes after Volkswagen made a negative comment about the extended-range electric car at a press conference in Chengdu on September 8.
When discussing the technical roadmap for the electric car, the usually low-profile Wöllenstein used the words "worst", "not eco-friendly" and "nonsense" for the extended-range electric car.
According to Wöllenstein, the extended-range electric car is valuable in its own right, but from the point of view of the whole country and the planet, it's nonsense, the worst possible solution.
The ultimate goal of developing electric vehicles is to reduce carbon emissions, but if you're burning fossil fuels to generate electricity, there's no need to do that at all, he argues.
PHEVs are the transition technology (from fuel to pure electricity), he argues, but the key for car companies to consider is how long that transition period is.
"At the moment our judgment is that PHEV is a good solution for most Chinese consumers, so there will be many more PHEV models to come," he claimed.
The head of Volkswagen's R&D department in China added, "Even for a single car, extended-range electric vehicles don't make much sense, we were studying the feasibility of extended-range electric a few years ago and now discussing this technology is completely obsolete. "
CnEVPost Daily Newsletter