The recent launch of NIO's BaaS (Battery as a Service) battery rental service in China has raised a lot of eyebrows. In an article published on Monday, Tesla China made a veiled dig at the model as being inferior to its unibody model.
In the article, which was posted on Tesla China's official WeChat account and titled roughly "The whole thing is good," Tesla didn't name NIO, but the statement emphasized the unibody feature, which is quite different from the body-battery separation model that NIO promotes.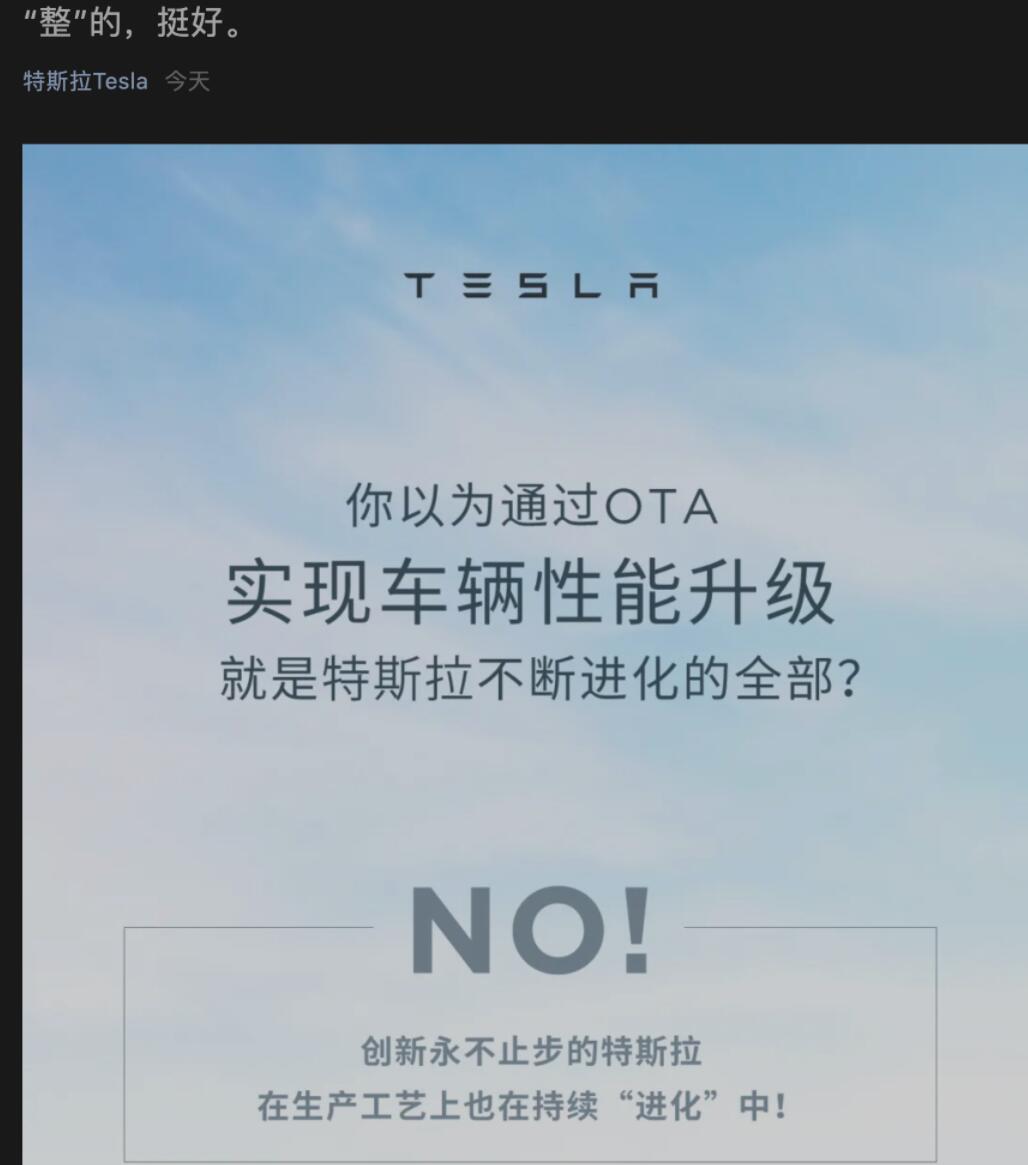 Tesla said that the OTA vehicle performance upgrades are not the end of Tesla's evolution, but rather the ongoing "evolution" of its manufacturing process.
The company said that its conventional body rear floor has multiple functions, such as carrying the weight payload of the rear half of the car and the weight of the spare tire, which is usually welded together by a number of connectors.
Tesla said it's once again pushing the envelope by making the entire rear body floor a unibody. Its one-piece die-casting machine, a multi-directional monoblock casting machine for the automotive frame, is already in operation at the Fremont factory for the Model Y.
In the future, Tesla's Shanghai Gigafactory will also be equipped with the die-casting machine, which brings an innovative "underbody monocoque" process that hydraulically presses aluminum into the world's largest 6000T die-casting machine to monocoque the entire rear floor, including the crash beams, the company said.
Tesla said the "unibody die-casting machine" allows for the final reduction of cast parts from the current 70 to one, replacing "folding" and "gluing" in car manufacturing. Car building can say goodbye to the "origami process" and fundamentally solve the problem of body squeaks, it said.
The one-piece molding process brings a better highly integrated modular design to increase the force area of the impact beam, thereby improving body performance crash safety, the company said.
The one-piece molding process takes away Tesla's excess "weight" and reduces the weight of the rear floor assembly by about 30 percent, the company said.
By contrast, NIO has been boasting that its batteries are replaceable and upgradeable, and is leading the design of China's battery swap standard.
August 20, NIO announced its BaaS battery rental service, which eliminates the need for buying the battery for all NIO models and reduces the price of a car by at least RMB 70,000 yuan (about $10,000).
If customers choose not to purchase a battery, they will have to pay a monthly service fee of RMB 980 yuan for the entry-level 70KWh power pack.
CnEVPost Daily Newsletter