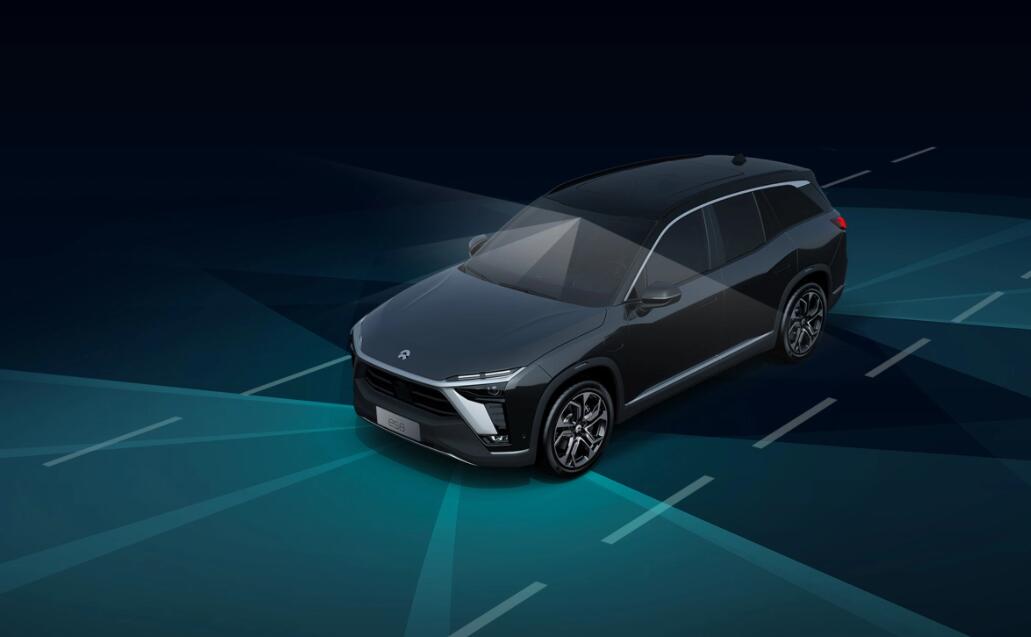 On August 20, with the official launch of NIO BaaS (Battery as a Service) rental service, Wuhan Weineng Battery Asset Co.
It was established on Aug. 18 with a registered capital of 800 million yuan and was initiated by four companies, CATL, NIO (Anhui) Holdings, Guotai Junan Securities, and Hubei Science and Technology Investment Group Corporation, each holding a 25 percent stake.
"As an asset management company whose main business is batteries, Wuhan Weineng will not only be limited to a physical business but more like a 'finance-like' company," Cao He, president of Allied Car Dealer Investment Management Co. said, "If the company is not able to go public in the near future, it may add a private equity-like business to support the entity's business."
From the information released to the public so far, all four investors in Wuhan Weineng have their own considerations.
As one of the founding shareholders of Wuhan Weineng, Li Bin, founder and chairman of NIO, said that as a battery asset holder, Weineng is an important part of BaaS, "Weineng will purchase battery packs and entrust NIO to provide battery rental and operation services to its customers. "
In the current cost structure of new energy vehicles, power batteries account for about 40% of the vehicle cost.
By divesting this heaviest "asset", NIO will be able to increase the price premium of its products and expand sales while maintaining its brand tone.
After officially launching its BaaS business on August 20, NIO said, "The increased sales volume from BaaS will strengthen NIO's bargaining power in the supply chain, further improve NIO's system efficiency, and push up corporate gross profit.
CATL, whose main business is power batteries, obviously occupies a more important position in Wuhan Weineng, where it can rely on BaaS to expand its market share and explore its business model in the future.
CATL chairman Zeng Yuqun had previously said that "various models such as battery swap and leasing are very good to explore in the future."
On August 12 CATL announced that it intends to invest in high-quality listed companies upstream and downstream of the industry chain at home and abroad by way of securities investment around its main business, with total investment not exceeding 19.067 billion yuan. The media quoted CATL insiders as saying, "The 200 million yuan investment is a subscribed contribution and is not within the scope of the 19 billion yuan securities investment."
Wuhan Weineng's third investor, Hubei Science and Technology Investment Group, is affiliated with the Wuhan East Lake New Technology Development Zone Management Committee.
According to Li Bin, Hubei Science and Technology Investment Group was one of NIO's pre-listing shareholders and has had a good relationship with NIO.
The most noteworthy investor is Guotai Junan International, a brokerage firm. As for the purpose of this investment, Guotai Junan said, "Firstly, to respond positively to the national policy of 'financial support to the real economy', to help the implementation of relevant policies with practical actions, and to promote the sustainable and healthy development of the new energy vehicle battery industry. It brings a richer product portfolio and also promotes the development of corporate finance and wealth management of the Group and organic synergy among various businesses in the medium and long term."
"As a brokerage firm, there are three investment methods: first, public funds for investment; second, direct investment, which means the brokerage firm invests with its own funds; and third, wealth management for large clients, which means special wealth management." Cao He believes that its current investment approach may fall into the third category, judging from the statements made by Guotai Junan International.
Referring to the business model of Wuhan Weineng Battery Asset Management Company, Li Bin believes that it has good business prospects in itself, "We are now charging 980 yuan per month for the service, which serves the interests of users first; we also need to consider the management of the whole life cycle of batteries to improve the use-value of retired batteries."
After prepositioning the battery as an upstream asset, the use scenario of retired batteries will not only be limited to NIO, stepwise utilization will become possible, i.e., retired batteries will be prepared and used in energy storage power plants or mounted on commercial vehicles or low-speed electric vehicles.
In addition to that, according to Li Bin, Weineng is an open platform where more automakers can participate and provide services for more different brands of electric vehicles based on the BaaS model, "which is certainly a long-term goal."
Based on CATL's battery products and NIO's vehicle manufacturing, Wuhan Weineng will not only meet NIO's business development of "separating body and battery" and reusing retired batteries but also develop its own battery service products to generate external revenue.
Li Bin has mentioned in this year's Chengdu auto show, assuming that China has 200 million can battery swap of electric vehicles, each car each year to pay an average of 10,000 yuan battery rental fee, can form an annual revenue of 2 trillion industry.
Support this "2 trillion" market scale, is the BaaS model of infrastructure, namely the battery swap station.
At present, NIO has deployed 143 battery swap stations, but this number is still far from enough. Some industry insiders estimated that the construction cost of a battery swap station is about 5 million RMB, and before the battery swap business is really carried out on a large scale, the "heavy assets" layout is still needed.
Previously, the industry had news that NIO will split NIO Power business, and seek an independent listing.
"If the battery swap service business is ready, we can take it public. From this point, we can understand why NIO will appear as an investor, and the ultimate purpose of this company (Wuhan Weineng) must be to go public," said Cao He.
"If it was just a company that did physical business, there would be no need to call it an asset company." Cao He further said, "If Wuhan Weineng can't go public in the short term, it may add a private equity-like business to support the development of the physical business."
In fact, Li Bin gave a more vague answer as to how Wuhan Weineng will create value at the BaaS business launch event, "Weineng can't use all of its own capital, it must systematically reduce its cost of capital, can it connect low-cost capital to battery assets. " Li Bin also revealed that Wuhan Weineng will have further funding arrangements in the pipeline.
CnEVPost Daily Newsletter