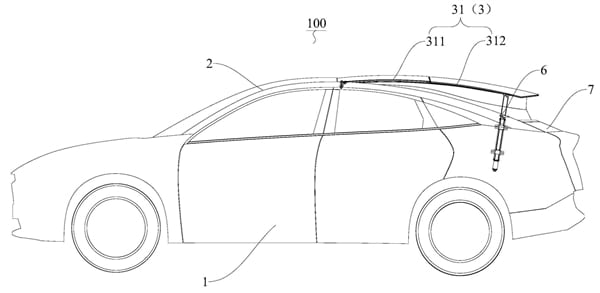 Xpeng has filed a patent application for a deformable roof designed to address the problem of cramped headroom in the back of a slide-back styled sedan, which is expected to be used in smaller compact sedans, according to information from China's National Patent Office.
The patent application states:
"The present invention discloses a liftable roof device for a vehicle comprising a body and a front windshield assembly, the front windshield assembly being positioned on the top front side of the body.
The liftable roof device comprises: a roof assembly pivotably positioned on top of the body and located behind the front windshield assembly.
When the roof assembly is in the closed position, the front windscreen assembly and the roof assembly together close the top of the body.
When the roof assembly is pivoted from the closed position and is in the open position, the rear end of the roof assembly rises up around the front end of the roof assembly."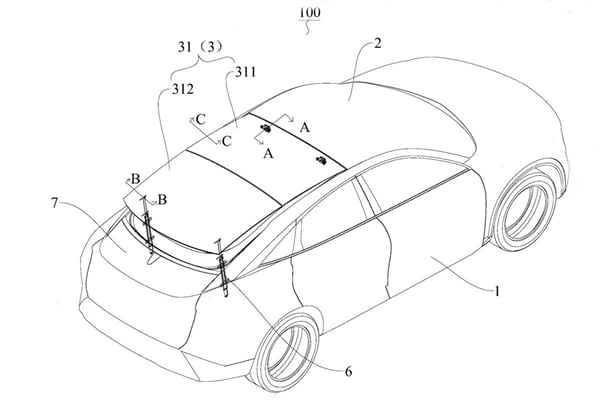 From the patent schematic, the new car is significantly smaller than the Xpeng P7, and also features a sliding back body style.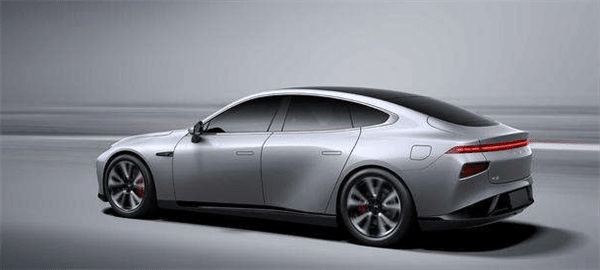 The most peculiar feature of the car is that the roof can be raised from the rear of the front doors up to the trunk position, which improves headroom for rear passengers.
For the sportier models, the streamlined structure from roof to tail often results in more space in the second row. The height is relatively small. As a result, the patent is intended to improve rear seat comfort.
In this design, the "vehicle's lid assembly has an open position and a closed position, and when the lid assembly is in the open position, the rear end rises upwardly around the front of the lid assembly, thereby enlarging the rear seat space of the vehicle and improving the comfort of the passenger.
In addition, when the lid assembly is in the closed position, it reduces wind resistance while the vehicle is in motion, and facilitates the lifting of the vehicle.