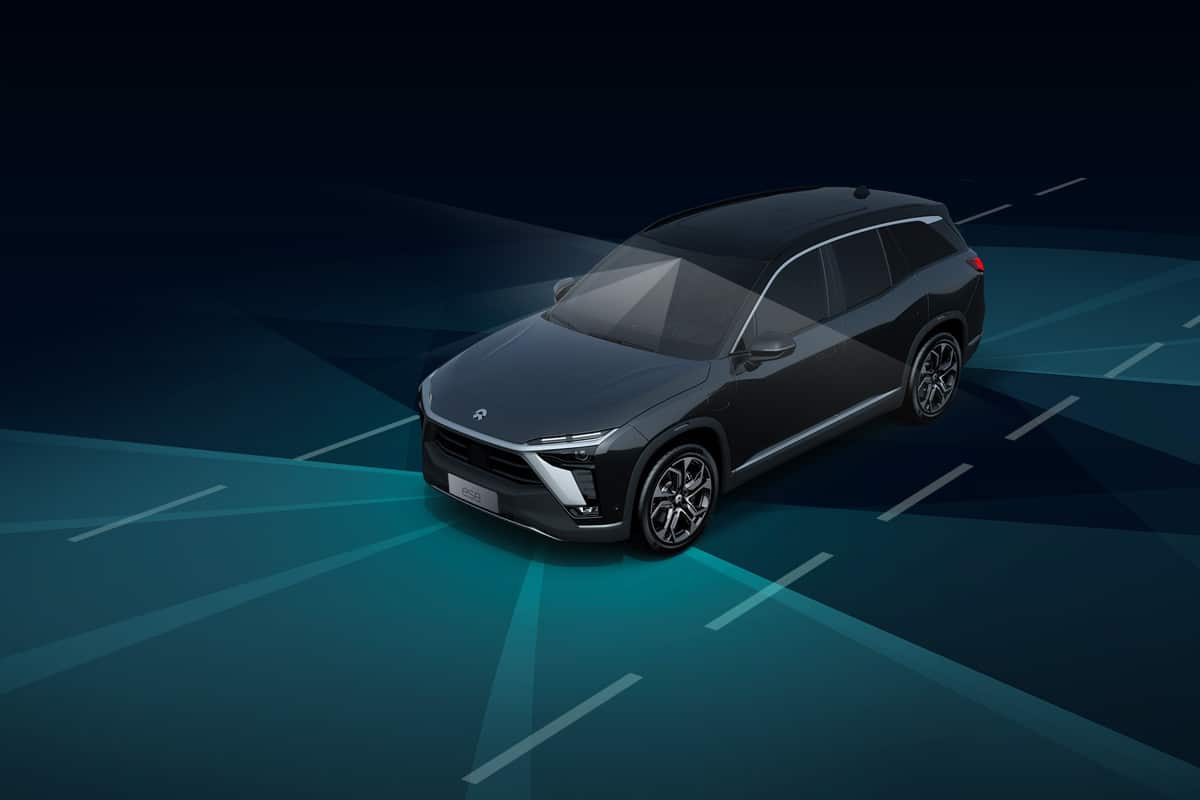 Nio's first-quarter revenue fell 15.9% year-over-year to 1.372 billion yuan, beating analysts' expectations of 1.287 billion yuan and exceeding the upper limit of guidance (1.21 to 1.27 billion yuan) previously given by the company, its first-quarter financial report showed.
Nio's car sales for the first quarter were 1.256 billion yuan, down 18.2 percent year-on-year. Nio delivered 3,838 cars in the quarter, down 3.8% year-on-year.
In the first quarter, Nio's net loss attributable to shareholders narrowed 35% year-on-year to 1.723 billion yuan, compared to 2.652 billion yuan in the same period last year; Under Non GAAP, net loss attributable to Nio shareholders narrowed to 1.659 billion yuan.
Li Bin, founder of Nio, said:
Nio delivered a total of 3,838 ES8 and ES6 vehicles in the first quarter, down 3.8% year-on-year, due to the new coronary pneumonia outbreak.
In April, we delivered 3,155 vehicles, a 105.8 percent increase in the chain.
At the same time, we've seen order numbers pick up since late April to pre-New Coronary Pneumonia outbreak levels.
Between 9,500 and 10,000 vehicles are expected to be delivered in the second quarter, which is a record quarterly delivery since our first delivery.
On April 29, Nio signed a definitive agreement with a strategic investor for an investment in Nio China.
Li Bin said the strategic investment will provide sufficient funding to support NIO's business development, enhance its leadership in smart electric vehicle products and technologies, and provide services that exceed user expectations.
In the long run, the establishment of Nio's China headquarters in Hefei will further improve the company's operational efficiency, he said.
In terms of operating expenses, Nio's R&D expenses were RMB 522 million in the first quarter of 2020, down 51.6% year-on-year, mainly due to a significant reduction in design and R&D activities due to novel viruses.
Selling and administrative expenses for the first quarter were RMB 848 million, down 35.7% year-on-year.
Looking ahead to the next quarter, Nio expects second quarter vehicle deliveries to be between 9,500 and 10,000 units, up 147.5 percent to 160.6 percent year-over-year.
Revenue was between RMB3,368 million and RMB3,543 million, up about 123.3% year-on-year to 134.3%.
Of the 14 analysts tracked by Bloomberg as of May 27, 3 have rated Nio with "Buy", 9 with "Hold" and 2 with "Sell", with an average target price of $4.45.
Nio closed up a whopping 9.16 percent at $4.17 on Wednesday. After the earnings report, Nio was down about 13% in pre-market trading in the U.S.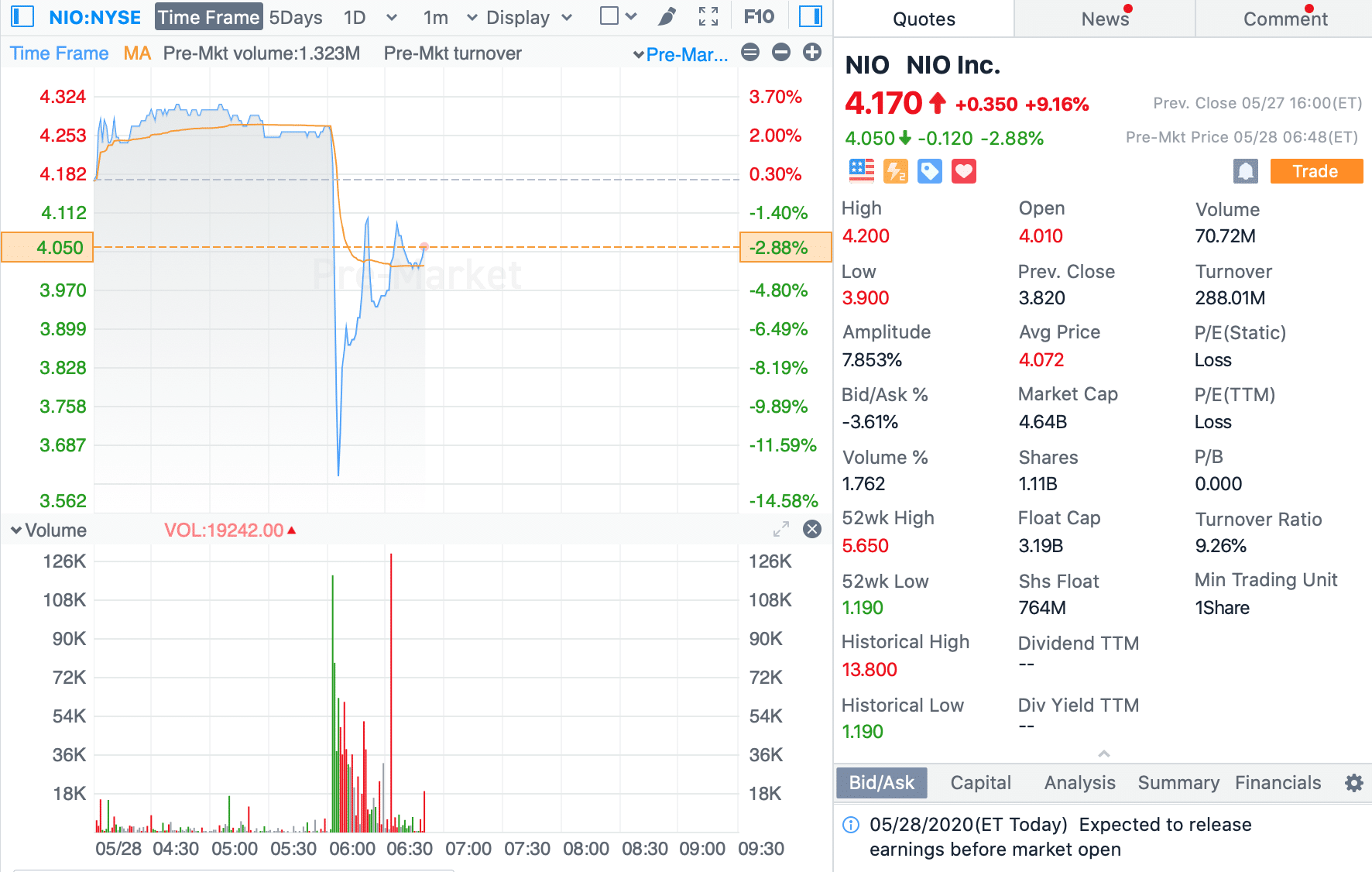 CnEVPost Daily Newsletter