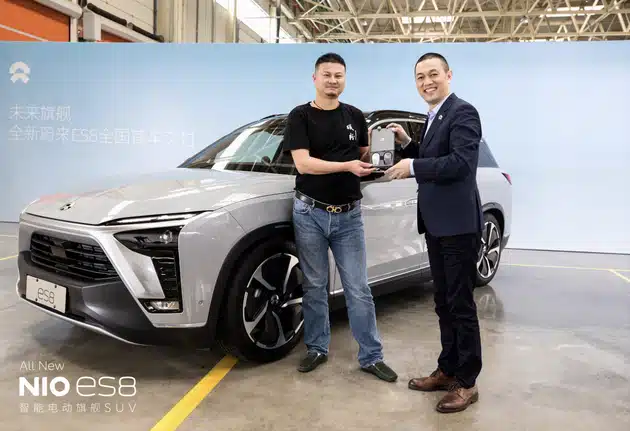 On April 19, Chinese EV maker Nio started delivery of the new Nio ES8 that comes with multiple upgrades. 
Li Bin, founder of Nio, said: "The new Nio ES8 has been put into mass production and delivered to users on time, showing Nio's efficient operating and manufacturing capabilities in special periods. Since the establishment of the company, we have brought three excellent models for users.  Of luxury smart electric vehicle products, we will continue to improve user service satisfaction and fulfill the promises of user companies. "
The new Nio ES8 has undergone more than 180 upgrades in terms of appearance, interior, power, endurance, and smart technology, the company said.
It is equipped with a new power combination of 160-kilowatt permanent magnet motor and 240-kilowatt induction motor, taking into account long life and high performance.
The new Nio ES8 has an acceleration performance of 100 kilometers in 4.9 seconds.  Equipped with a new 100 kWh liquid-cooled constant temperature battery pack, the NEDC of the new Nio ES8 can last up to 580 kilometers.
As of March 31, 2020, Nio has delivered a total of 20,675 ES8s.
The new Nio ES8 delivered this time is offered in six-seater and seven-seater models, with a starting price of RMB 468,000 before the subsidy.
In addition, the signature version of the eight major configuration kits will be priced at RMB 558,000 before subsidy.
CnEVPost Daily Newsletter