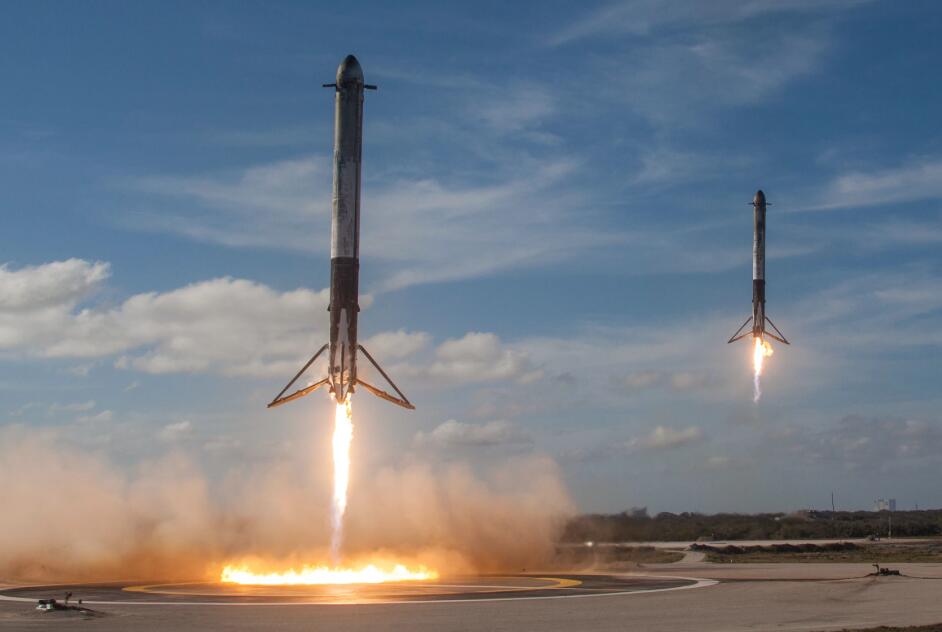 Chinese automaker Geely is involved in many fields, including satellites, aviation equipment, etc., and the latest news shows that Geely is about to enter the "rocket" field.
On April 17, someone found a piece of information about the recruitment of the rocket chief engineer of Zhejiang Shikong Daoyu Technology Co., Ltd., a subsidiary of Geely Technology Group, on the Internet and verified it on the social networking site.
In this regard, Yang Xueliang, vice president of Geely Automobile Group, confirmed on Weibo that Geely will be involved in the "rocket" field.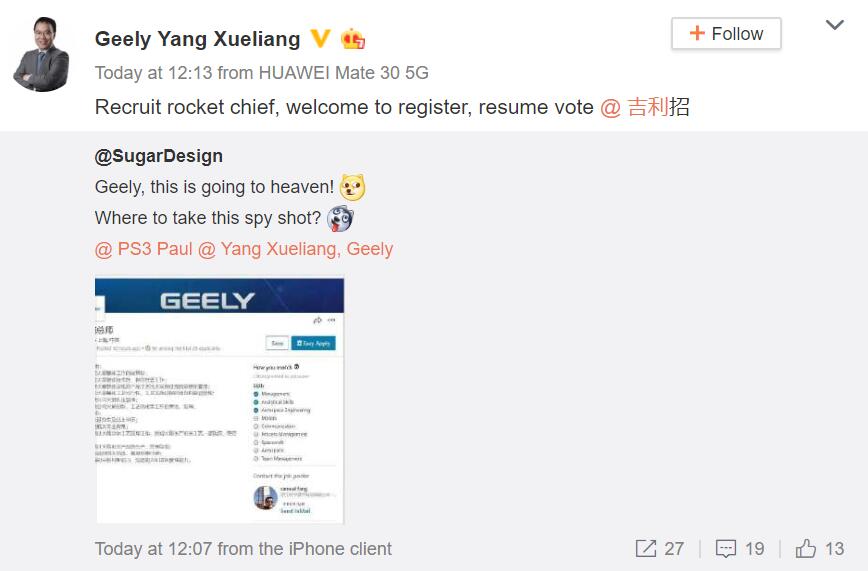 The talents recruited by the Shikong Daoyu plan cover all aspects of rocket manufacturing, including a total of more than 40 positions including rocket chief engineer, guidance design engineer, power engineer, rocket structure engineer, rocket chief technologist, etc. Treatment is also relatively high.
Zhejiang Shikong Daoyu Technology Co., Ltd. Shanghai Branch is a first-class emerging strategic subsidiary of Geely Technology Group. It was formally established in October 2018. The core technical members of the team all have many years of experience in research and development of national aerospace projects.
The company is mainly responsible for the formation, operation and maintenance of Geely's global travel constellation system, and deploys a service provider with integrated satellite and constellation as the core to serve the future travel ecology of mankind.
In March this year, Shikong Daoyu announced that the first two low-orbit satellites independently designed and completed have passed various qualification tests and tests and are expected to be launched in 2020. The low-orbit satellite layout will provide high-precision positioning services for intelligent driving of vehicles.
According to industry insiders, intelligent network connection and autonomous driving are becoming the hotspot of global auto companies' competition and the future development trend of automobiles.
At present, there are many satellites in space, but there are no satellites dedicated to serving smart cars. If you rent a variety of satellites for a long period of time, it will lack guarantee and be costly.
CnEVPost Daily Newsletter