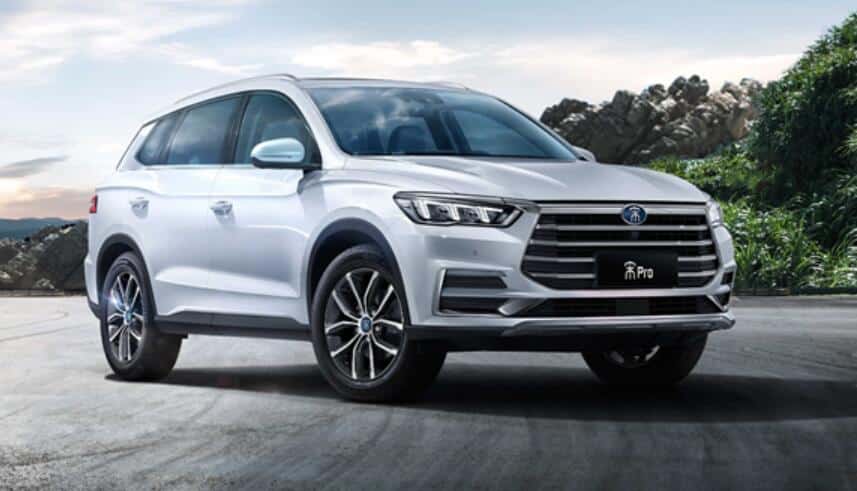 The performance forecast released on Monday by BYD showed that it is expected to make a profit of 50 million yuan to 150 million yuan in the first quarter, a year-on-year decrease of 79.99%-93.33%.
For the reasons for the change in performance, the announcement stated that in the first quarter of 2020, the new coronavirus pneumonia epidemic and the macroeconomic downturn have a greater impact on the overall market demand of the automotive industry, and the company's sales of new energy vehicles have fallen significantly from the same period last year.
The announcement said that in terms of traditional fuel vehicles, as Song Pro continued to sell well, the downward pressure on fuel vehicle sales has been relieved to a certain extent.
In the mobile phone parts and assembly business, the company actively expanded its business scope and deepened customer cooperation to achieve good results and promoted the steady development of the business.
In the photovoltaic business, benefiting from the growth of overseas markets, revenue is expected to recover somewhat.
According to BYD's sales report released on April 8, its car sales in March 2020 were 30,599 units, a year-on-year decrease of 34.7%, of which 12,256 were new energy vehicles, a year-on-year decrease of 59.2%.
From January to March, the cumulative sales volume was 61,273 units, a year-on-year decrease of 47.9%, of which 22,192 were new energy vehicles, a year-on-year decrease of 69.7%.
According to the March sales figures of new energy vehicles released by China Passenger Car Association (CPCA), the wholesale sales of new energy passenger vehicles in March were 56,000, a year-on-year decrease of 49.2% and a four-fold increase.
Among them, plug-in hybrid models sold 0.92 million units, a year-on-year decrease of 59%. The wholesale sales of pure electric vehicles were 47,000, down 48% year-on-year.
In terms of single-model sales rankings, Tesla Model 3 successfully climbed to the throne of domestic new energy sales with the monthly sales of over 10,000 vehicles. It sold 10,160 units in March, more than double the 5066 units of the second place BYD Qin EV.
Recently, BYD Han EV officially went offline, equipped with the new Blade Battery and BYD's upcoming "DiPilot" intelligent driving assistance system.
CnEVPost Daily Newsletter