A Land Rover China advertisement, which was supposed to promote its new Land Rover Discovery Sports vehicle on ByteDance's Jinri Toutiao app, strangely put an Xpeng G3 in the video and triggered widespread attention among China's social platforms.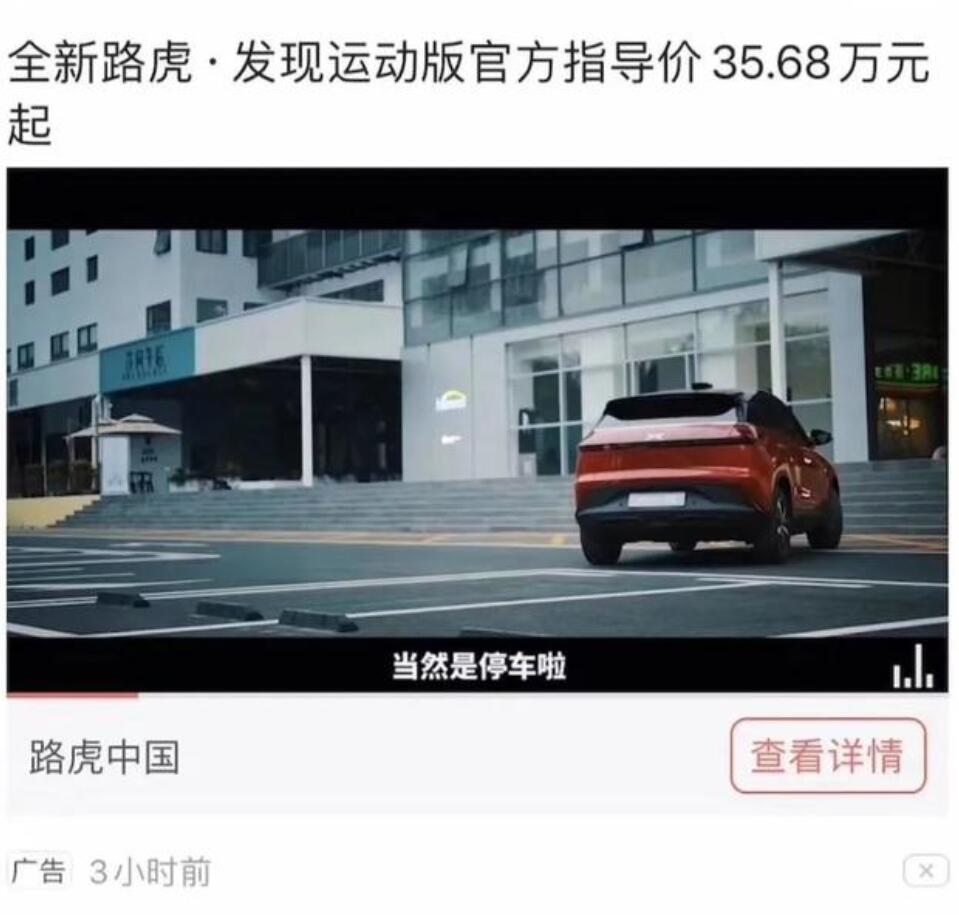 On March 25, the screenshot of the advertisement was circulating on the Internet.
Xpeng also responded to this through social media platforms including Weibo and official Jinri Toutiao.
Xpeng said "It's April Fool's Day next week. Is it a bit early to give gifts?" while also mentioning Land Rover China.
Jaguar Land Rover has not issued a public response to this matter.
A person in charge of Xpeng said that the incident may have been caused by Land Rover advertising and the media mistakenly uploading materials.
On March 20, the new Land Rover Discovery Sports Edition 30-hour Cloud Tour Listing Meeting was held in the form of an online live broadcast. At the press conference, the new Land Rover Discovery Sports Edition was officially listed, and the manufacturer's guide price was 356,800-45,500 yuan.
However, this is not the first advertising oolong incident in the automotive industry.
As early as November 13, last year, in the WeChat friends circle Audi Q8's car advertising video, the Infiniti car promotional video appeared.
Regarding this matter, Tencent's advertisement posted a response saying that: Tencent's advertising service provider in East China's second district of the automobile industry had misrepresented the creative material when it was linked with the Ningbo area automobile circle of friends.
After receiving the feedbacks, Tencent's advertising team immediately suspended related ads and made apologies to customers and users.
CnEVPost Daily Newsletter