The project is expected to begin in December and be completed in April next year, when the factory will increase its workforce by 4,000 to 19,000.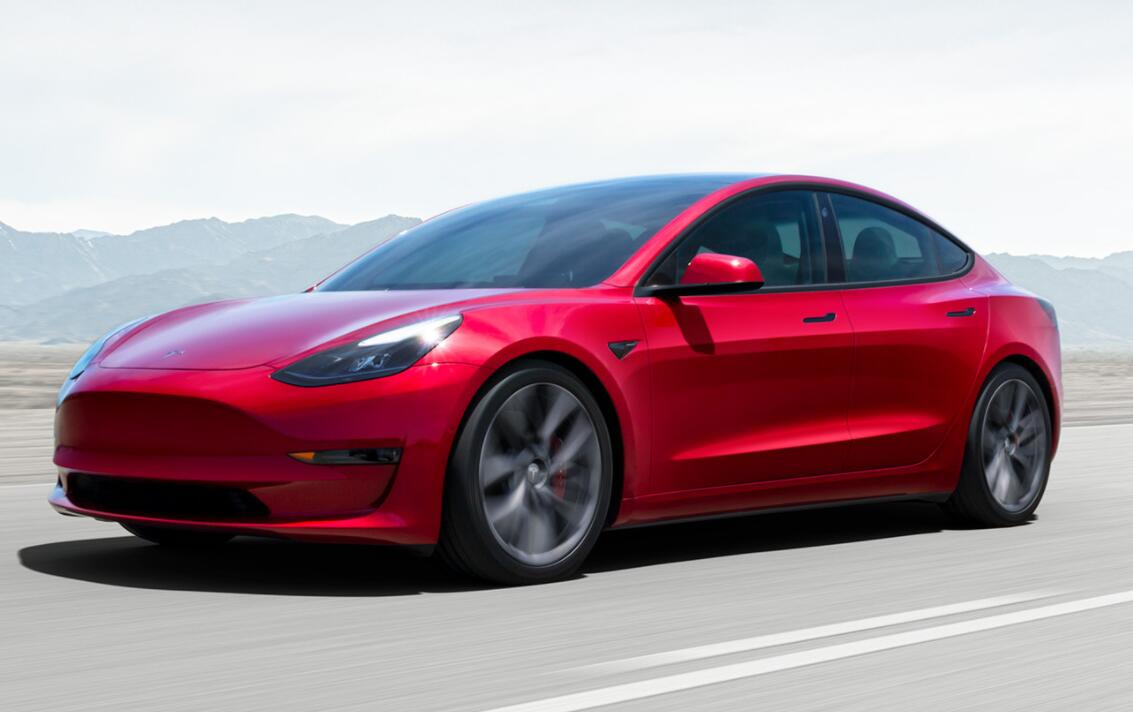 (Image credit: Tesla)
Production capacity remains a bottleneck limiting Tesla's sales, but a new document shows that the company's Shanghai plant will soon see an expansion.
An environmental assessment report made public on November 23 shows that Tesla will invest up to 1.2 billion yuan ($188 million) to "optimize" the production line for the Giga Shanghai.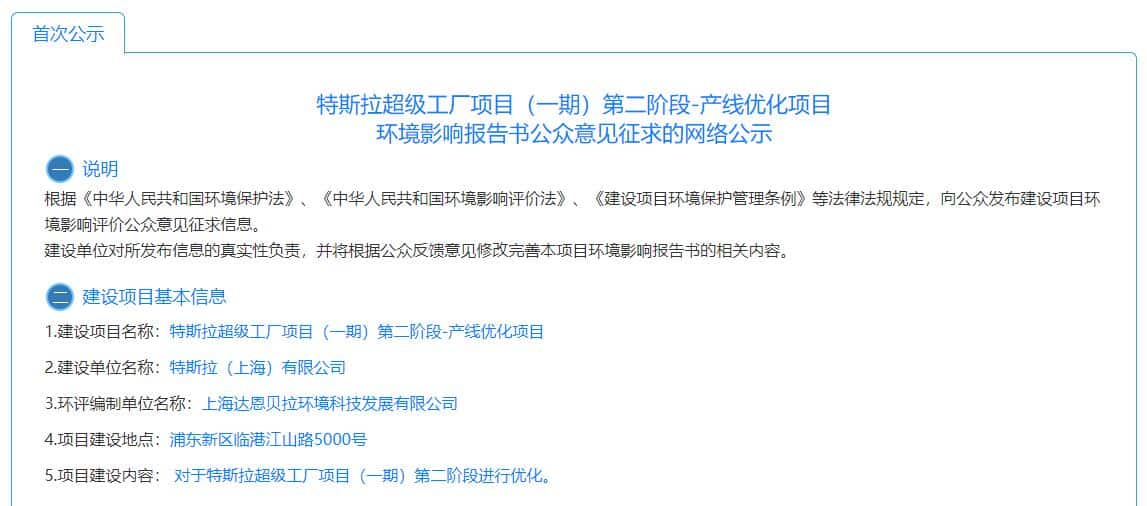 The project is expected to begin in December and be completed by April next year. The environmental investment is RMB 85 million, or 7.08 percent.
Giga Shanghai is currently divided into a vehicle production area, a pilot area, a parts production area and a joint workshop as a repair shop.
Tesla said in the report that the project is for expansion, which is carried out within the existing new model production area, and the models produced will not change and will remain Model 3, Model Y and related derivative models.
The production line optimization project is mainly an expansion of the stamping workshop, body shop, painting workshop, final assembly workshop and logistics operation center, according to the report.
Tesla said the project will achieve capacity improvements by increasing work hours, increasing the number of employees and increasing the frequency of material turnover, but did not disclose the amount of capacity increase.
Tesla estimates that the line optimization project will add 4,000 employees upon completion, bringing the total number of factory employees to 19,000.
Tesla's move is linked to its continued strong demand.
In the Chinese market, the company is already one of the top-selling brands of new energy vehicles here.
Tesla China's wholesale sales in October were 54,391 units, up 348 percent from a year earlier, according to data released earlier this month by the China Passenger Car Association (CPCA).
While struggling to meet the needs of Chinese consumers, Tesla is also using Giga Shanghai as an export hub to meet demand from international markets, including Europe.
In late July of this year, Tesla said it had completed the transition of Giga Shanghai as a major vehicle export center.
Tesla China exported 40,666 units in October, according to the CPCA.
Data monitored by CnEVPost shows that Tesla China has exported a total of 13,963 vehicles since the CPCA was first made the data public in April.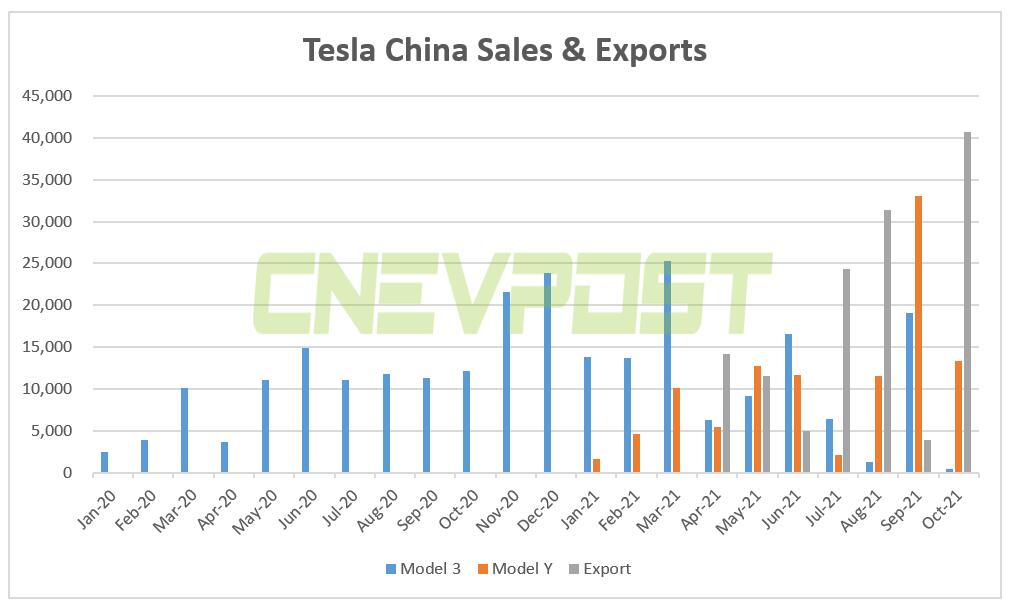 (Graphic by CnEVPost)
Tesla China's wholesale sales figures
| | Model 3 | Model Y | Export | Total |
| --- | --- | --- | --- | --- |
| Nov-21 | 8,615 | 23,117 | 21,127 | 52,859 |
| Oct-21 | 422 | 13,303 | 40,666 | 54,391 |
| Sept-21 | 19,120 | 33,033 | 3,853 | 56,006 |
| Aug-21 | 1,309 | 11,576 | 31,379 | 44,264 |
| Jul-21 | 6,477 | 2,144 | 24,347 | 32,968 |
| Jun-21 | 16,515 | 11,623 | 5,017 | 33,155 |
| May-21 | 9,208 | 12,728 | 11,527 | 33,463 |
| Apr-21 | 6,264 | 5,407 | 14,174 | 25,845 |
| Mar-21 | 25,327 | 10,151 | 0 | 35,478 |
| Feb-21 | 13,688 | 4,630 | 0 | 18,318 |
| Jan-21 | 13,843 | 1,641 | 0 | 15,484 |
| Dec-20 | 23,804 | 0 | 0 | 23,804 |
| Nov-20 | 21,604 | 0 | 0 | 21,604 |
| Oct-20 | 12,143 | 0 | 0 | 12,143 |
| Sep-20 | 11,329 | 0 | 0 | 11,329 |
| Aug-20 | 11,800 | 0 | 0 | 11,800 |
| Jul-20 | 11,041 | 0 | 0 | 11,041 |
| Jun-20 | 14,954 | 0 | 0 | 14,954 |
| May-20 | 11,095 | 0 | 0 | 11,095 |
| Apr-20 | 3,635 | 0 | 0 | 3,635 |
| Mar-20 | 10,160 | 0 | 0 | 10,160 |
| Feb-20 | 3,900 | 0 | 0 | 3,900 |
| Jan-20 | 2,466 | 0 | 0 | 2,466 |
CnEVPost Daily Newsletter