The driver was driving the vehicle wearing shoes with a 5cm heel height. The vehicle was found to have no safety hazards.
A fatal accident last September led to Tesla (NASDAQ: TSLA) entering the spotlight in China. Now, the latest findings show that the Tesla vehicle had no safety hazards and the driver was found to be fully responsible.
On September 5, 2020, a black Tesla vehicle driven by 52-year-old Ms. Liu struck multiple people on a street in Nanchong, Sichuan province, killing two people, injuring six others and damaging several other vehicles.
A local police announcement at the time stated that the woman was under control and preliminary tests showed she was not driving under the influence of alcohol or drugs.
The accident subsequently sparked a great deal of discussion among Internet users, some of whom questioned whether an accidental loss of control of the Tesla vehicle caused the crash.
The Tesla customer support Weibo account said at the time that the company sent employees to the scene in the first instance to understand the situation, and their analysis of the vehicle data showed that the vehicle was not malfunctioning.
According to Sichuan media chengdu.cn on Monday, more than a year after the accident, Ms. Liu has been indicted by local prosecutors for traffic collision.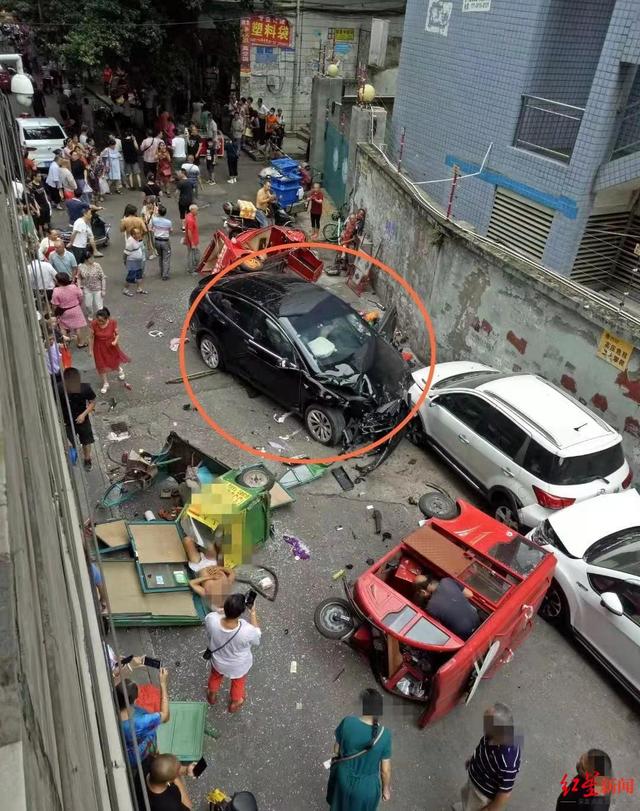 (Image credit: chengdu.cn)
According to the indictment, Ms. Liu was driving the vehicle wearing shoes with a heel height of 5cm. The vehicle was identified as having a steering system and braking system that met the requirements, and no safety hazards were found for the items examined in the vehicle before the accident.
The review results said that the vehicle accelerated during the accident because the accelerator pedal of the vehicle was stepped on, and no traces of the driver's shoes and the vehicle's brake pedal and accelerator pedal were found to exist due to stalling.
Nanchong City's prosecutor's office believes that Ms. Liu violated road traffic and transport management regulations driving a motor vehicle, resulting in two deaths and six injuries, and she should be held criminally responsible for the crime of traffic collision.
CnEVPost Daily Newsletter