Zhejiang Geely Holding Group's ride-hailing subsidiary Caocao Chuxing has recently closed a new round of financing amounting to RMB billions, 36kr.com said Monday, citing people familiar with the matter.
If it is true, the financing would be the first local equity financing in China's ride-hailing industry in 2021, an ice-breaking move after the crackdownon Didi Chuxing.
Caocao was founded in May 2015 and currently offers online ride-hailing services in 62 cities in China.
On August 4 this year, Caocao's operating body Hangzhou Youxing Technology Co added a new shareholder, Geely Holding Company, while its registered capital increased from about RMB 366 million ($56.6 million) to about RMB 433 million, information from data provider Qichacha shows.
After completing the capital increase, Geely Technology Group will become its largest shareholder, holding 77.33 percent of the shares.
Prior to this, Caocao got a total of 2 rounds of financing.
In January 2018 it received RMB 1 billion in investment including Tiantang Guigu Asset Management and Zheshang Venture Capital. And in May 2018 it received investment from Zheshang Venture Capital, although the amount of the deal was not disclosed.
China Ride-hailing Regulatory Information Interaction Platform received a total of 77,656,400 orders in July, up 10.7 percent from June.
Caocao received a total of 909,610 downloads in July, up 99 percent from June, especially on July 5 when the number of downloads reached 41,185 on a single day, according to information from data provider Qimai.cn.
On July 4, major app stores removed the app of Didi Chuxing, China's largest ride-hailing platform, in accordance with the Cyberspace Administration of China's rectification requirements.
With Didi, which holds 90 percent of the market share for shared mobility, facing a crackdown, China's smaller ride-hailing platforms are seizing a rare window to fight for share.
Deutsche Bank asks: 'Could China EV stocks emerge winners from Didi debacle?'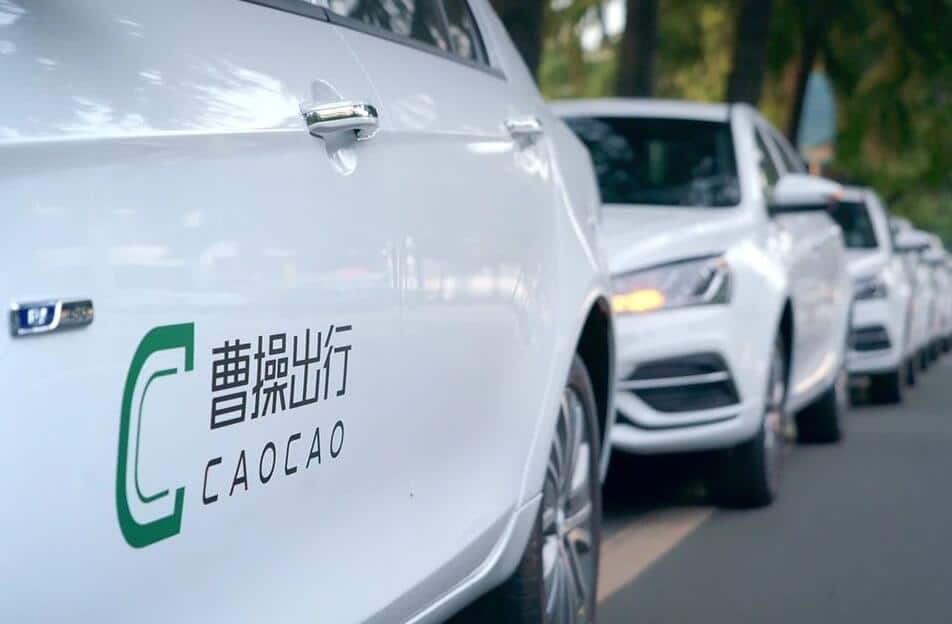 (Photo source: Caocao)