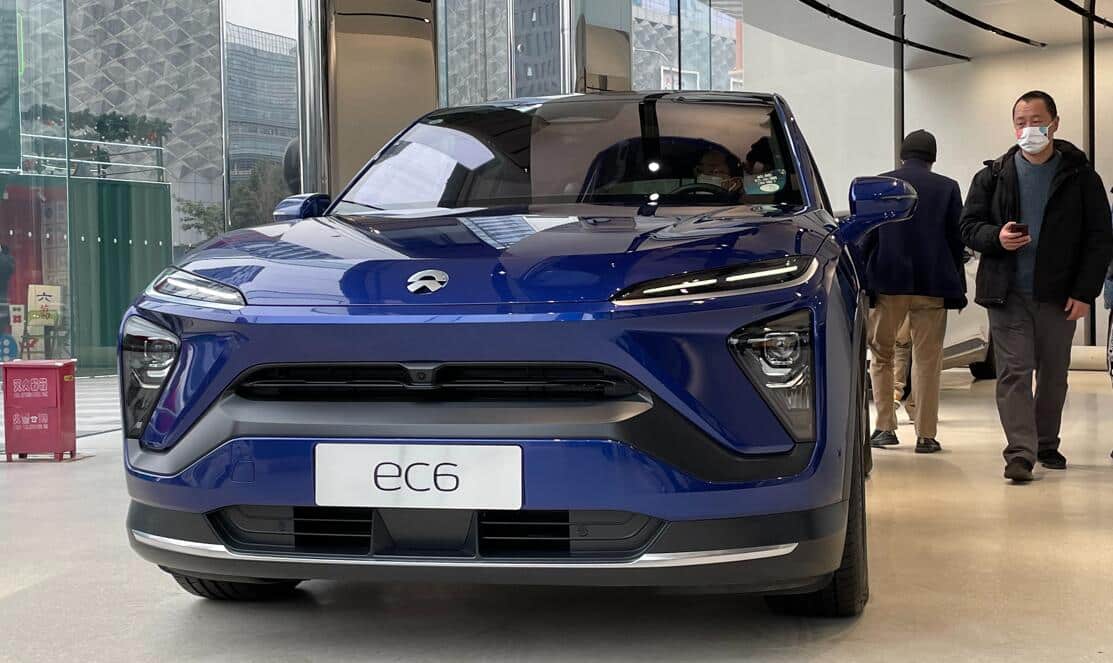 (Photo source: CnEVPost)
XPeng Motors and Li Auto have both been listed in Hong Kong and raised over HK$10 billion each, but NIO, which was expected to move ahead of them, has not. One wonders why this is the case.
User trust shareholding
At the end of July, it was reported that NIO submitted an application for a secondary listing in Hong Kong in March, but it was not approved by the Hong Kong Stock Exchange because of its user trust's shareholding.
User trust shareholding is a promise made by William Li, founder, chairman, and CEO of NIO, in his letter to shareholders in the IPO prospectus in August 2018 - to grow with users and make NIO truly a user-centric company.
Li put up one-third of his NIO stock, or 50 million shares, and gave the right to dispose of its proceeds to users. The NIO User Trust was officially established in January 2019 and was worth about $328 million at the time.
"The core of the user trust is to enable users to enjoy the proceeds from the stock while creating a user ecosystem," Lime Auto quoted CMS China analyst Bai Yiyang as saying late last month.
As for how to address the impact of user trust holdings on NIO's secondary listing in Hong Kong, Bai believes it will require negotiations between the company, its lawyers, and the exchange.
"My personal understanding is that this can be solved by some structured products," he said.
In an August 17 article, auto-time quoted Tao Zheng, a researcher at an unnamed private equity fund, as saying that the user trust should not be a big obstacle to NIO's listing in Hong Kong and are only minor issues in the whole process.
The fact that NIO's listing process in Hong Kong is blocked at this point indicates that NIO is not in a hurry to be listed in Hong Kong, Tao said.
"On the one hand, NIO has sufficient capital. On the other hand, NIO wants to do every step of the listing well to avoid mistakes," he said.
NIO currently has higher revenue and holds more cash than both XPeng and Li Auto.
In the first quarter of this year, NIO's revenue exceeded that of XPeng and Li Auto combined, and NIO's cash amounted to RMB 47.5 billion ($7.3 billion), while XPeng and Li Auto held RMB 36.301 billion and RMB 30.36 billion in cash, respectively.
However, this does not mean that NIO does not need to consider listing in Hong Kong.
Need more ammunition
Building cars is a business that costs a lot of money, and as Li Auto CEO Li Xiang once mentioned, "The more money, the better."
Although NIO has recently entered the spotlight due to the death of an ES8 owner in a car accident while using NOP (Navigation on Pilot), it may not change its plan to go public in Hong Kong.
It's only a matter of time before NIO goes public in Hong Kong, and the most tangible benefit of coming to the Hong Kong stock market would be another amount of capital, auto-time said, citing unnamed industry sources.
The company still needs a lot of cash to support its current growth. It previously aimed to have 500 battery swap stations in China by the end of this year, but that goal was raised to 700 at NIO Power Day on July 9.
The cost of building battery swap stations is much higher than that of charging piles.
The cost of each of NIO's first-generation battery swap stations is said to be RMB 3 million, while the cost of the second-generation product is said to be reduced by 50 percent to RMB 1.5 million and occupies the area of 4 parking spaces.
And according to a report released by market research firm Askci in late July, the current cost of building a fast-charging pile in China is about RMB 100,000 - 150,000.
The cost of building four fast chargers on a lot with a comparable footprint to a battery swap station is about RMB 400,000-600,000, less than half the cost of a battery swap station.
NIO's next product plans will require even more capital investment.
NIO said on August 12 that it aims to deliver three products based on the NIO Technology Platform 2.0 in 2022, including its flagship sedan, the ET7, which was released earlier this year.
"As the EV adoption begins to reach a tipping point worldwide, we believe it is imperative to speed up the launch of new products to provide more premium smart EV offerings with superior holistic services to the growing user base in the global market," William Li said in the company's second quarterly report.
At the same time, NIO will enter the mass market with a new brand and has established a core team. All these business expansions need financial support.
In fact, besides listing in Hong Kong, NIO may also need to consider listing in China's A-share market in order to get more ammunition.
Early last month, the People's Daily-directed International Finance Daily cited sources familiar with the matter as saying that XPeng and NIO were also considering a third listing in A-shares in the future.
The report did not provide any further details, but it is worth noting that on the day XPeng was listed in Hong Kong on July 7, Brian Gu, the company's vice chairman, and president, said XPeng was pleased to be listed in Hong Kong and felt it would be closer to local investors and would consider returning to the A-share market in the future.
The report did not mention Li Auto, but on the day of the company's Hong Kong IPO on August 12, Li Auto President Shen Yannan said in an interview that the company was internally discussing the possibility of returning to the A-share market.
CnEVPost Daily Newsletter