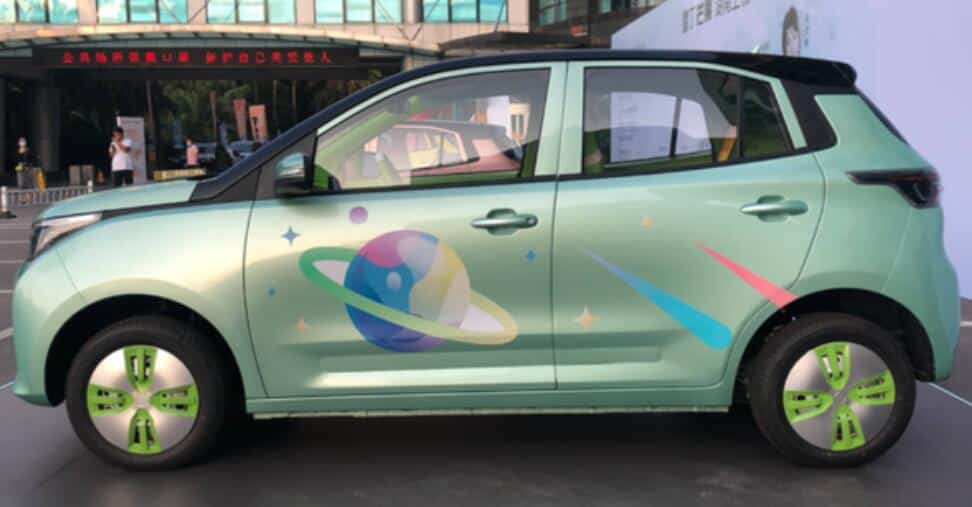 Chinese EV maker Letin's electric mini car "Letin Mango" Hunan TV co-branded model was launched on Friday, with a price range of RMB 39,800 ($6,165) to RMB 54,900.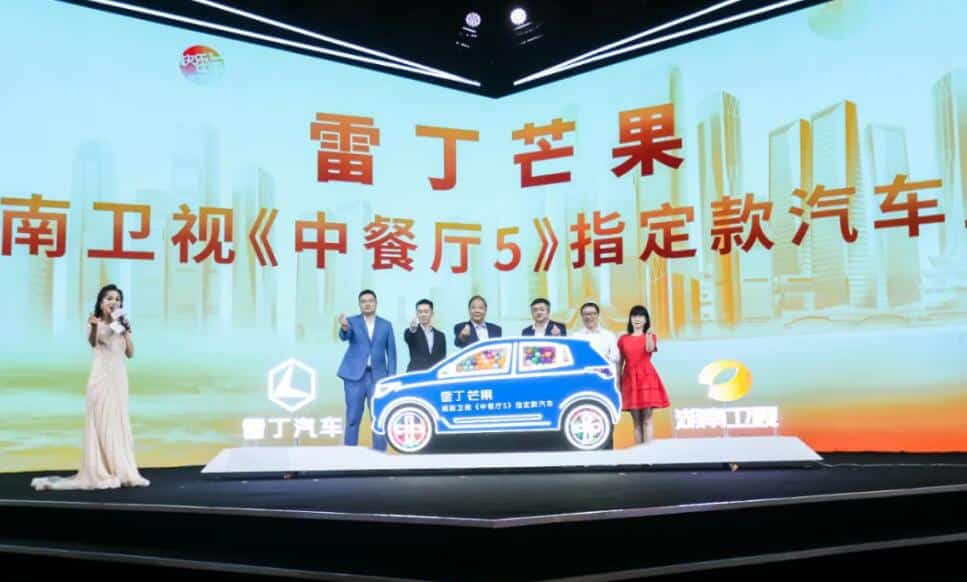 The model is basically the same as the Letin Mango released in May, but is a joint effort between Letin and Hunan TV with some changes to the body color. It will be available for pre-order on August 1.
The front of the car is very much like the Range Rover Evoque, with many elements related to the Hunan TV association added to the sides. The dimensions of the car are 3,622 mm / 1,607 mm / 1,525 mm and the wheelbase is 2,442 mm.
The car is equipped with a permanent magnet synchronous motor with a maximum power of 25kW. Three battery capacity options are available: 11.52 kWh, 17.28 kWh and 29.44 kWh, with a range of 130 km, 200 km and 300 km respectively.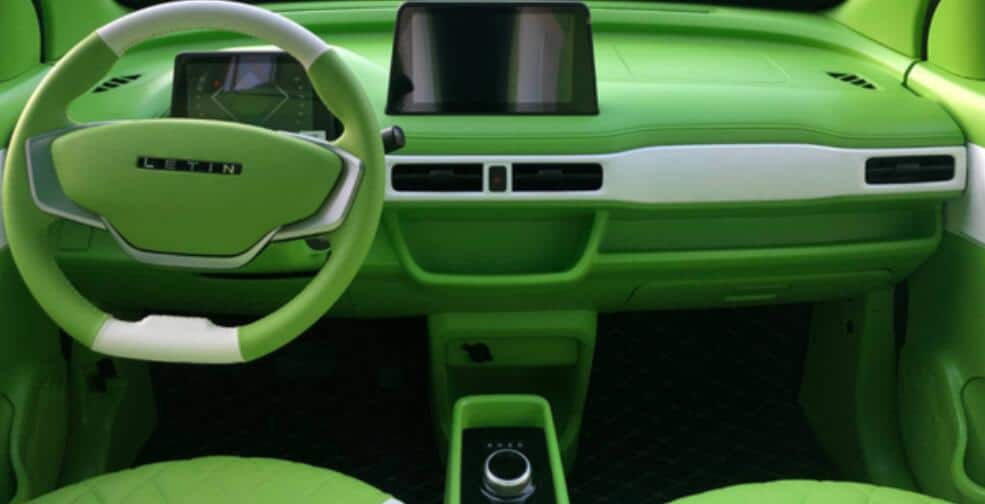 It is priced at RMB 39,800, RMB 49,800 and RMB 59,800 for its 3 specifications and will be available for pre-order on August 1.
The Letin Mango, released in May, has a starting price of RMB 29,800. It has a slight advantage over the Hongguang Mini EV in terms of model, power and range, but is priced at only RMB 1,000 more than the latter.
However, the Hongguang Mini EV has been on the market for nearly a year, and the price should be lower than RMB 28,800 in some channels.
The Hongguang Mini EV was launched in July last year, and sales exceeded 200,000 units in just 200 days.
The Mini EV sold 29,143 units in June, up 12.56 percent from May, and remains the best-selling new energy vehicle in China, according to data from the China Association of Automobile Manufacturers.
The Tesla Model 3 came in second on the list with 16,515 units sold in June.
Letin, a company that started with low-speed electric vehicles, entered the commercial vehicle industry in 2018 with the acquisition of Qinxing Automotive.
In early 2019, Letin acquired Yema Auto to obtain the passenger car production qualification and entered the new energy passenger car industry.
In 2020, Letin began to enter the new energy vehicle market and launched a number of models similar to Japan's K-Car.
Why does SAIC continue to produce Mini EV when each car contributes less than $14 net profit?