Ai Tiecheng, the former general manager of WeWork Greater China, has joined NIO to head the company's mass-market sub-brand, with a new model to be released as soon as the first half of next year, 36kr reported Friday.
Ai becomes vice president of strategic new business, reporting directly to NIO CEO William Li, the report said, citing people familiar with the matter, adding that "the new business Ai oversees at NIO is the sub-brand.
The so-called sub-brand is a mid-to low-end brand launched by NIO independent of the NIO brand and expected to be priced in the RMB 150,000 ($23,200) -250,000 market, the report said.
However, another source said, "Li also considers the positioning of the Wuling Hongguang Mini EV (priced at around RMB 30,000)."
NIO is the only local Chinese brand that has a firm foothold in the high-end market, with a minimum price of RMB 358,000. If customers choose its BaaS battery leasing service, the purchase threshold can be lowered by at least RMB 70,000, but they will need to pay a monthly battery rental.
The data from China Automotive Technology and Research Center (CATARC) showed that NIO's average vehicle price in May was RMB 432,900, higher than BMW's RMB 391,000 and slightly lower than Mercedes-Benz's RMB 435,600.
Ai, a close friend of NIO President Qin Lihong and owner of the NIO ES8 Founding Edition, held the position of vice president of marketing at the Shanghai Disney Resort before WeWork.
NIO's sub-brand will still use the battery swap technology but will operate through a separate system that includes channels, communities, and an app, the report said.
Vehicle development for the NIO sub-brand is already underway in Hefei, with NIO product planning director Yu Bin already involved in the sub-brand business and headhunters beginning to recruit for the brand, the report said.
"If things go well, NIO's sub-brand model could be released in the first half of next year," the report said, citing sources.
In early June, Tech Planet reported that NIO was assembling an internal team to secretly create a new low-end and mid-range sub-brand, targeting a market priced at around RMB 200,000.
The new brand will likely remain relatively independent at the organizational level in order not to affect the high-end positioning of NIO's own brand, Tech Planet's report said.
"In order to differentiate from NIO, it is very likely that a relatively independent, new subsidiary will be established," Tech Planet said, citing NIO insiders, adding that senior director-level employees were already in place at that time.
In early June, yicai.com reported that the ET7, to be delivered by NIO in the first quarter of 2022, will be used to compete with the BMW 5 Series, and the company will launch new models to compete with the BMW 3 Series, which is in line with NIO's product launch pattern.
36kr's latest report mentioned that in late 2020, NIO began considering launching a sub-brand, with the project name initially called "TV," an acronym for Toyota and Volkswagen.
But the company has changed the name of the project to "ALPS" to avoid bad publicity, according to the report.
Toyota and Volkswagen are the world's most profitable and highest-selling car companies, respectively, while the Alps are the highest and most extensive mountain range in Europe.
Whichever project name is adopted, it corresponds to the next grand strategic picture of NIO, the report said.
BREAKING: NIO's potential sub-brand said to target $31,300 market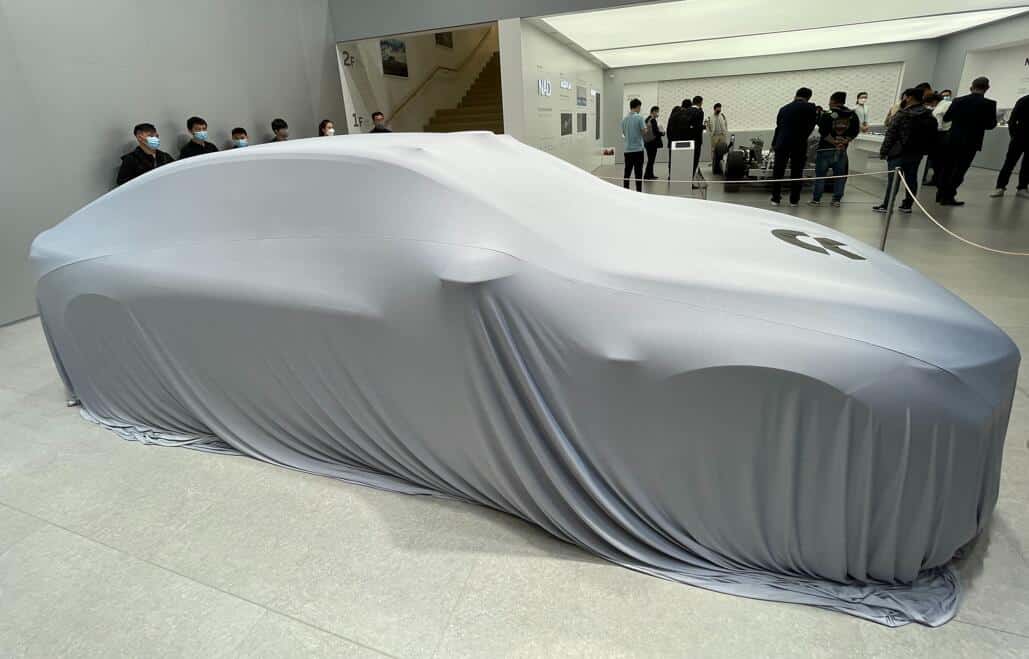 Get China EV News Directly in Your Inbox
If you like what we do, you can buy us a coffee, via the button in the lower right corner or by clicking here.