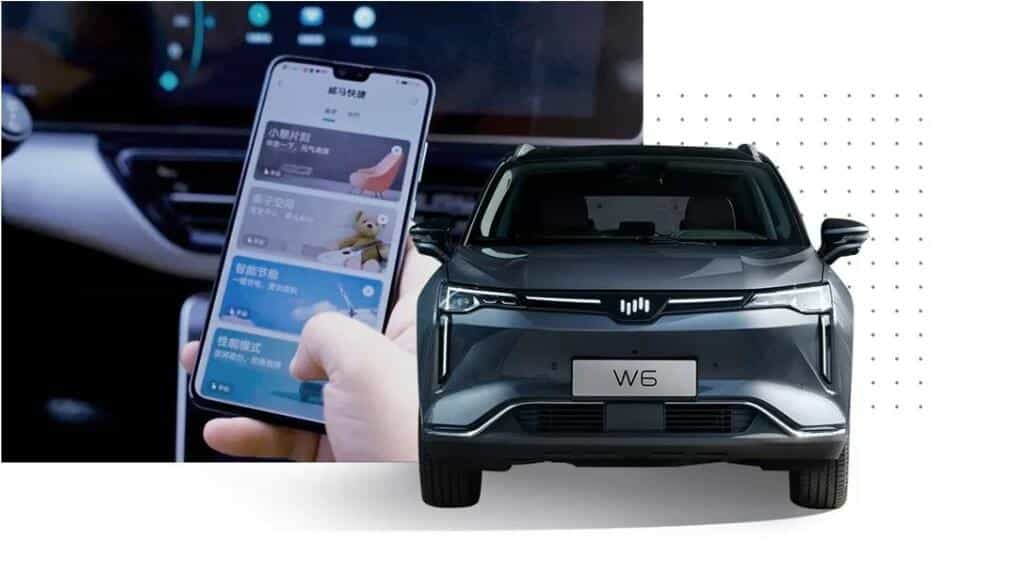 The registered capital of WM Smart Mobility (Shanghai) Co, an affiliate of Chinese electric vehicle startup WM Motor, increased by about 75.42 percent from about RMB 689 million ($106 million) to about RMB 1.209 billion.
The company was established on Dec. 1, 2016, with a registered capital of RMB 120,892, according to information from data provider Qichacha.
The company's business scope includes technology research and development, technology transfer, and investment management of new energy intelligent vehicles.
WM Motor sold 4,007 units in June, up 97.6 percent year-over-year, said Shen Hui, founder, chairman and CEO of WM Motor Cars.
Its cumulative sales in the first half of the year were 15,665 units, up 103.8 percent year-over-year. It sold 10,116 units in the second quarter, up 105.6 percent year-over-year, according to data revealed by Shen.
Of the June orders for its SUV model W6, 40 percent were for prices above RMB 200,000, Shen said.
WM Motor's first sedan, the M7, will be released during 2021, Shen announced on July 15.
The car will have powerful self-driving hardware, with multiple LiDAR and 500-1000 TOPS of computing power. In comparison, Tesla's chip has 144 TOPS of arithmetic power.
Shen did not reveal more information about the model, but it will probably be based on the previous WM Motor Maven concept car.
WM Motor breaks silence on sales, says it sold 4,007 vehicles in June
CnEVPost Daily Newsletter