GAC Aion, the new energy vehicle brand of GAC Group, started to experiment with a new sales model, with the opening of its first directly operated experience center in Guangzhou on Sunday.
According to Gu Huinan, General Manager of GAC Aion, this means that the brand is starting to serve customers directly both online and offline and is an innovative change in its channel model.
GAC Aion previously adopted the same model of relying on 4S stores for sales as traditional car companies, owning more than 200 such stores.
After adopting the direct model, it needs to balance the relationship between direct stores and 4S stores.
The move is in line with the trend of the industry as there are several new energy car companies have adopted the direct sales model.
These companies include Tesla, NIO, XPeng Motors, and Li Auto, and the direct model has allowed them to revolutionize the customer purchase process and bring a new approach to customer relationship management.
Traditional car companies, including Volkswagen and Toyota, have also started to adopt the direct model in the first half of the year for new energy vehicles and fuel-efficient vehicles that go to market.
Intelligent electric vehicles are naturally suitable for the official direct sales model, but also the best choice for traditional car companies in the sales model exploration, Volvo Greater China sales company vice president of new business development Li Jingye has previously said.
The direct model breaks the barrier of traditional 4S dealerships, reduces channel costs, and is transparent in pricing, Li said.
GAC Aion model boasting 1,000 km range completes summer tests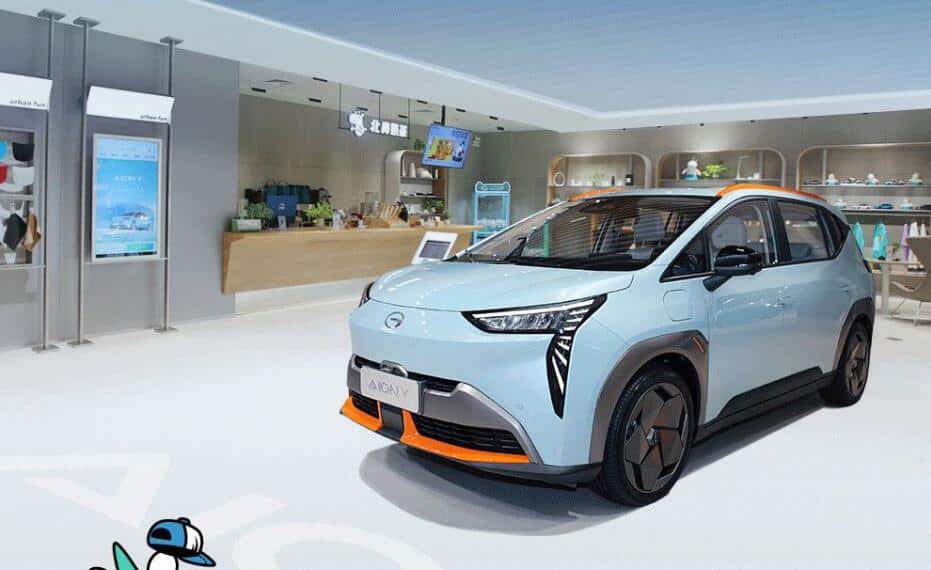 (Photo source: GAC Aion)
CnEVPost Daily Newsletter