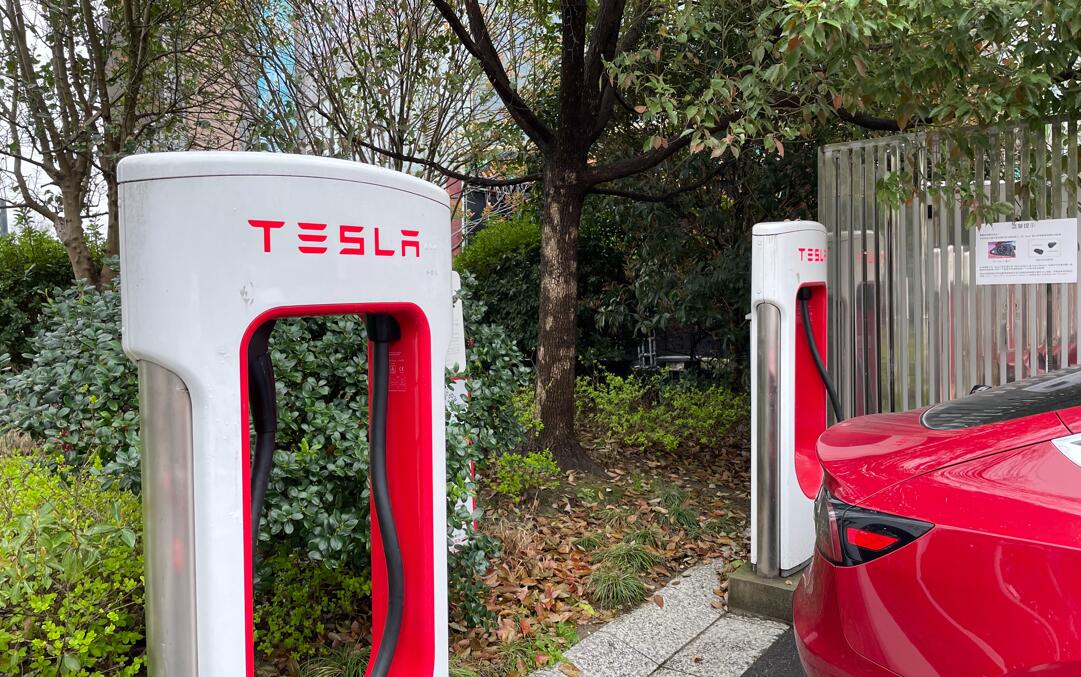 (Photo source: CnEVPost)
Tesla will open its Supercharger network to other electric cars within the year, the company's CEO Elon Musk said on Twitter on Wednesday.
Musk added that Tesla's charging network will be open to other brands in all countries in the future.
We created our own connector, as there was no standard back then & Tesla was only maker of long range electric cars.

It's one fairly slim connector for both low & high power charging.

That said, we're making our Supercharger network open to other EVs later this year.

— Elon Musk (@elonmusk) July 20, 2021
Tesla announced earlier this month that it has now opened more than 25,000 Superchargers worldwide.
Tesla has opened more than 870 Supercharger stations in China, with more than 6,700 Superchargers, and it has more than 700 destination charging stations in China, offering 1,700 destination charging piles.
In China, most of the charging stations owned by car companies are open to other brands.
NIO announced on July 9 that NIO Power's charging and battery swap system and its battery rental service BaaS system will be open to the entire industry.
If other companies are willing to design vehicles according to NIO battery specifications, then NIO's battery swap technology and services will also be open to them, said Qin Lihong, NIO co-founder and president.
In fact, NIO's energy replenishment system has previously been providing services for other brands' vehicles to generate additional revenue.
NIO has provided more than 100,000 charging services for more than 30 other brands of electric vehicles, according to Qin.
In April, when Ford launched its all-electric SUV Mustang Mach-E in China, it said NIO's fast-charging network was open to its customers.
Analysts say China's new carmakers and Tesla growing sales together, not eating into each other's markets