Li Auto says it has built team to handle overseas markets
Li Auto does have plans for overseas markets and is thinking seriously about them, Shen Yanan, co-founder and president of the Chinese electric car company, said Wednesday.
Li Auto launched the new Li ONE on Tuesday, and Shen said in an interview with local media on Wednesday that Li Auto has already established a team in charge of overseas markets to study issues including channels.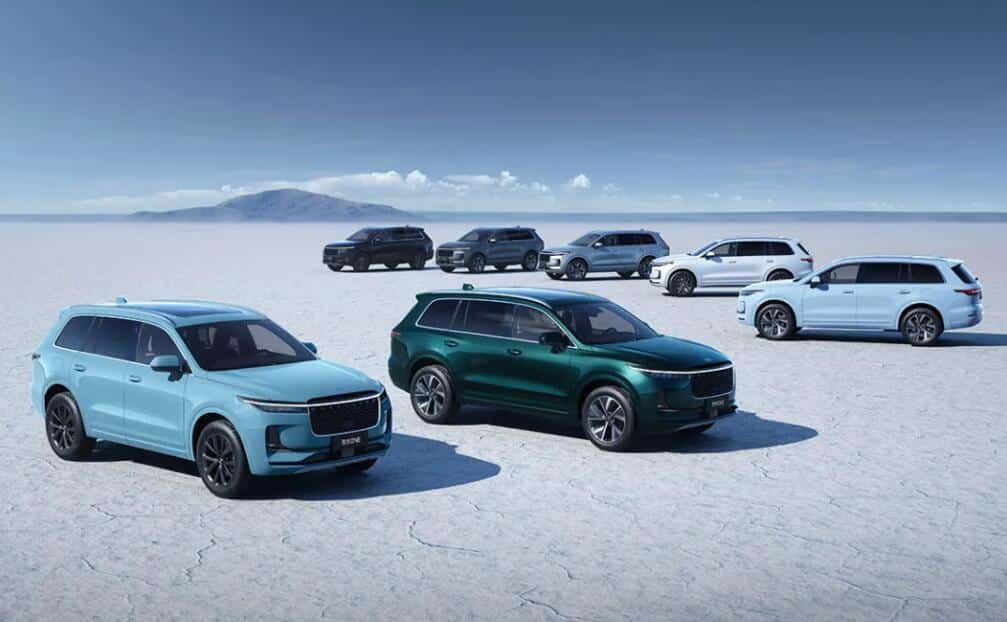 (Source: Li Auto)
Shen did not disclose which country will be the first stop for Li Auto to enter the overseas market.
However, for reference, Li Auto's local counterparts NIO, XPeng Motors, BYD, and SAIC Motor have all chosen Norway as the first stop for entering overseas markets.
XPeng exported the first 100 G3 models to Norway in September 2020.
NIO will deliver its first model, the new ES8, in Norway in September this year, and the smart electric flagship sedan ET7 will also enter Norway next year.
BYD will enter the Norwegian market at the end of May, when 100 Tang EVs will be sent to Norway, and BYD plans to deliver 1,500 units of the model to Norway by the end of this year.
Norway is the most EV-friendly country, and its culture of love for the environment and pursuit of innovation has a lot in common with NIO's vision, according to William Li, founder, chairman and CEO of NIO.
In Norway, all vehicles are imported and there are no tariffs. There are no additional costs, other than transportation costs, which are all very realistic considerations, Li said.
Last year Norway sold 141,400 vehicles, of which 76,800 were purely electric, accounting for 54.3 percent, making it the first country in the world to exceed that percentage.
Norway also has a mature charging infrastructure. By the end of last year, the cumulative number of registered charging posts in Norway was 450,000, second only to Germany's 600,000 in Europe.
In Norway, there are 35 charging piles per 10,000 people, higher than France's 6.9 piles per 10,000 people and Japan's 2.3 piles per 10,000 people.
Why do Chinese EV companies making Norway their first stop in overseas markets?