In the first quarter of 2021, SGMW shipped in excess of 100,000 electric cars in China, leaving behind Tesla, NIO, BYD and all others.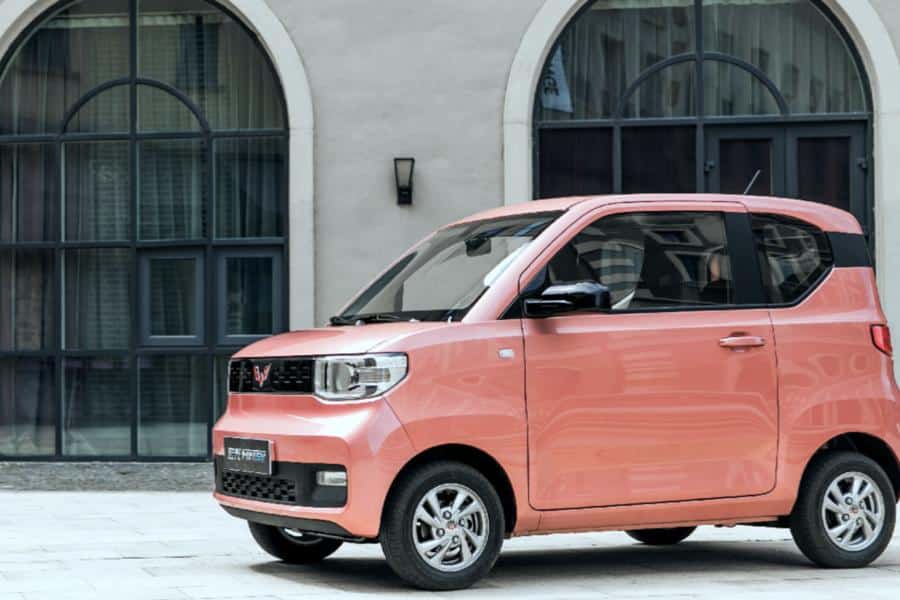 Co-founded by SAIC Motor (600104:SH), General Motors (GM: NYSE) and Guangxi Automobile Group in November 2002, SAIC-GM-Wuling Automobile (SGMW) is a Chinese electric vehicle producer with the highest delivery volume among its peers in the domestic market.
In 2020, the company shipped 1.6 million vehicles, among which Mini EV was its best-selling product.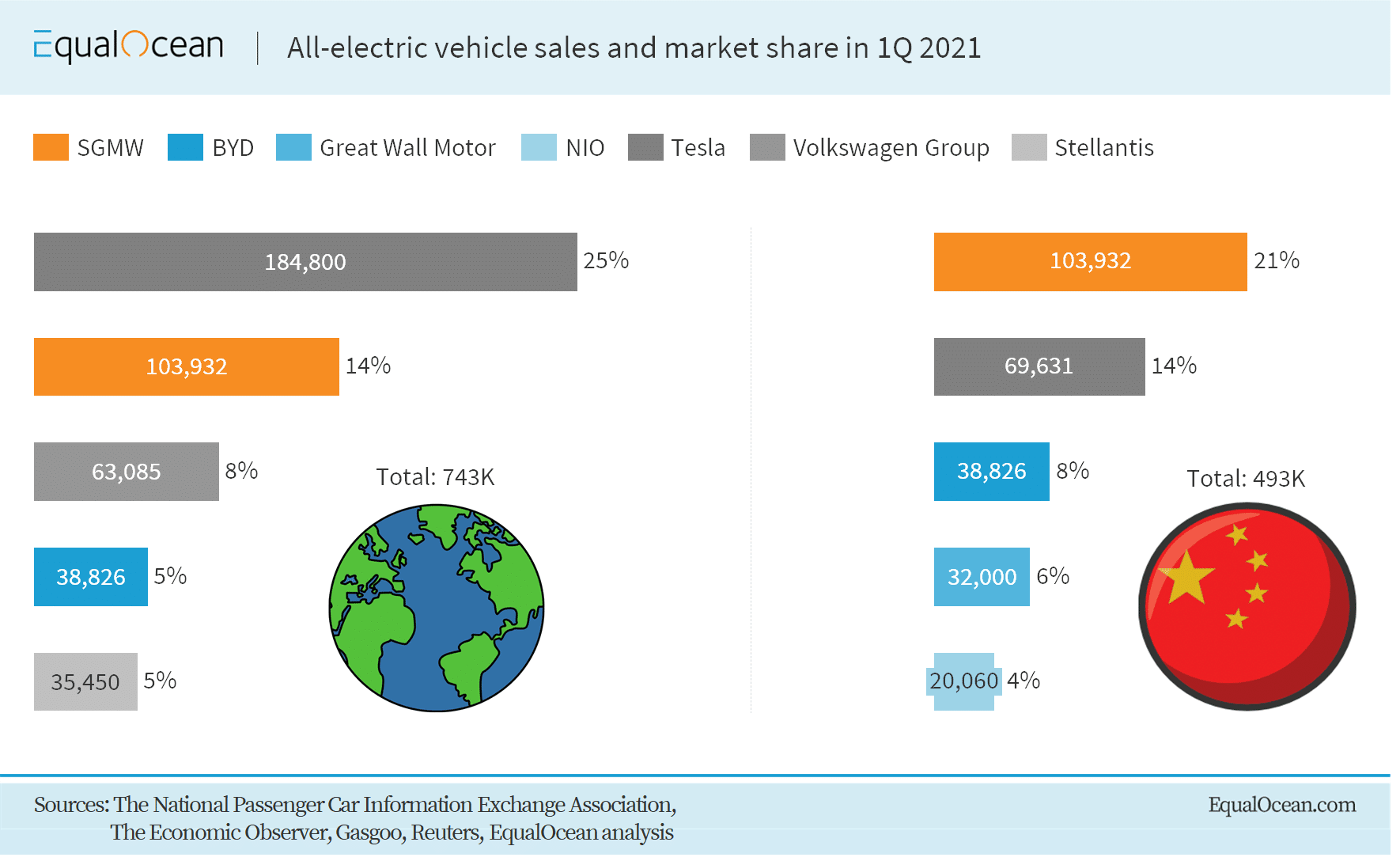 Since its first day, SAIC-GM-Wuling has been integrating the resources and capabilities of the three shareholders to achieve rapid development of its product line and accelerate market expansion.
The joint venture leverages GM's technological prowess while utilizing the factories, local sales channels and market resources of SAIC and Guangxi Automobile Group.
Its predecessor can be traced back to the Liuzhou Automobile Power Machinery Factory, which was established in 1958.
Brands and products
Wuling and Baojun are SGMW's flagship brands. In the first quarter of 2021, over 349,000 Wuling-branded and 24,000 Baojun-branded cars were delivered in China. In particular, Wuling Hongguang Mini EV led the whole market with a staggering 97,000. 
Although electric vehicles account for only 21% of SGMW's sales volume, this share has lately been continuously growing due to the popularization of the Mini EV.
Because of its peculiar design and the company's unusual marketing approach, Mini EV flooded the social media once it was released.
Through cooperating with the likes of HeyTea, a popular tea drink chain in China, and YOHO, a fashion platform targeting the country's youth, Wuling focuses on the newest generation of consumers, some of which consider the Mini a 'magical car.'
The model has become one of the first cars for countless young commuters in third and fourth-tier cities.
Per industry data, more than 40% of Wuling Mini owners are under 30 years old, while female users account for over 65% of the total.
About the Mini
According to an online poll conducted by China's largest vehicle consumer portal Autohome, the low-priced Mini EV has quite a few drawbacks, including lack of quick charge, rather low safety levels, limited space, low batter volume, poor soundproof system, weak vibration damper and even plastic smell inside, according to some consumers.
Many praise the car for its relatively high acceleration, 'cute' design and small size. These features enable drivers to shuttle through traffic jams, as well as satisfy the aesthetic needs of some.
"The interior space is larger than expected and so fully utilized that four people still don't feel crowded inside," said one consumer.
This article was first published by Jiahao Yang on EqualOcean, an investment research firm focusing on China.
Get China EV News Directly in Your Inbox
Join our Telegram group to be alerted the moment we publish an article: t.me/CnEVPost