Deutsche Bank's first look at XPeng Q1 earnings: Solid results as previewed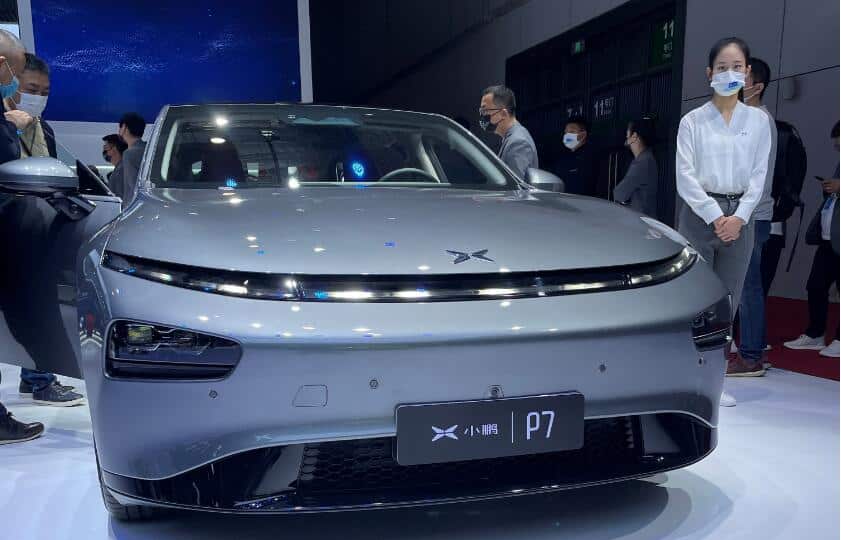 (Source: CnEVPost)
XPeng Motors reported unaudited earnings earlier today, showing record first-quarter revenue of RMB 2.95 billion (US$450.4 million), beating Wall Street expectations of RMB 2.886 billion.
Here's a quick read from Deutsche Bank analyst Edison Yu's team:
XPeng delivered solid 1Q results as previewed. Deliveries were already reported at 13,340 units, leading to revenue of 2.95bn RMB, slightly above our/consensus 2.87bn forecast.
Overall, gross margin of 11.2% was above our 10.1% estimate (consensus in low 9% range), driven by both higher vehicle margin (10.1%) and other gross margin (32.2%).
Vehicle margin benefitted from recognition of XPILOT software revenue and lower material costs (+330bps QoQ to 10.1%, ahead of our 9.7%).
Opex of 1,256m came in lower than expected (DBe at 1,378m) due to lower SG&A, mainly for advertising; R&D was slightly higher due to higher engineering compensation and P5 development costs.
All together, EPS of (0.88) beat our/ consensus (1.06)/(1.14) estimates. See Figure 1 for more details.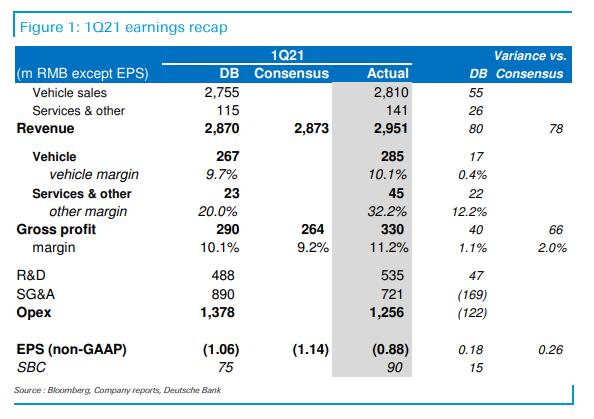 Management provided largely in line guidance for 2Q21 calling for 15,500-16,000 deliveries, matching our 15,750 model at the mid-point. This is expected to translate into sales of 3.4-3.5bn, essentially in line with our/consensus 3.4bn forecast.
On the earnings call, we will look for further details about the monthly volume rampup cadence (cheaper LFP models starting to get delivered, G3 mid-cycle refresh in 3Q) and the upcoming P5 sedan launch, where we sense investor concern about the vehicle pricing potentially being too high and readiness of Livox's LiDAR.
Deutsche Bank cuts XPeng price target to $43 from $48 ahead of Q1 earnings