XPeng builds 13 charging stations along route from Chengdu to Lhasa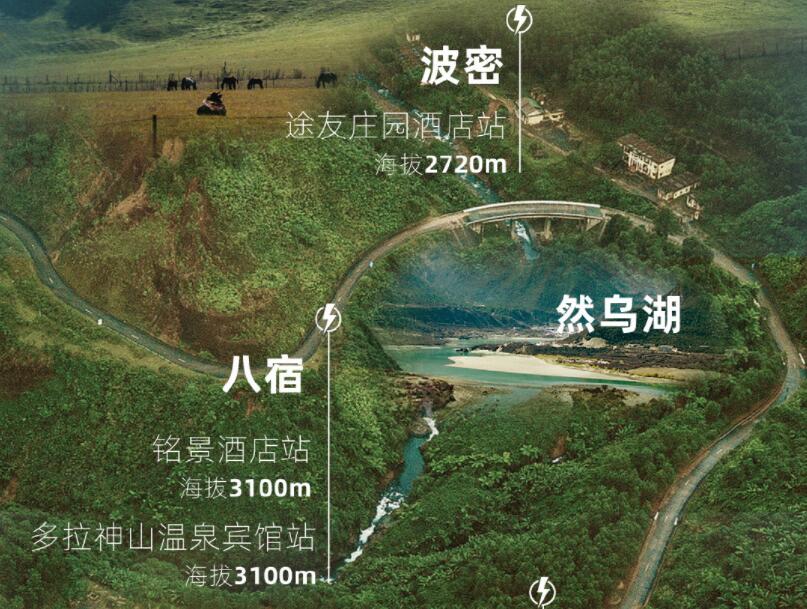 The Chengdu-Lhasa stretch of the National Highway 318 in southwestern China is considered one of the most scenic in the country. Although the area is sparsely populated and sparsely traveled, electric vehicle companies don't want to forget about their customers here.
XPeng announced today that it has covered this stretch with its charging station layout, which includes 1 supercharging station and 12 destination charging stations.
Along this scenic route of more than 2,250 kilometers, from 500 meters above sea level to 4,100 meters, there is an average of one XPeng free charging station every 170 kilometers, the company said.
XPeng is the latest electric vehicle company to put charging stations in operation along the stretch.
Last September, Tesla announced that the company had 13 charging stations in operation along the route, including two Superchargers and 11 destination charging stations, covering a journey of 2,011 kilometers.
Most of the destination charging stations on the route are at life service facilities, and owners are advised to take appropriate rest and adjustments at the stations before setting off, Tesla said at the time.
Last December, NIO announced the operation of 14 NIO 20kW fast-charging stations along the route, covering a distance of more than 2,900 kilometers.
NIO's charging stations start in Chengdu, 500 meters above sea level, and eventually arrive at Mount Qomolangma (Everest) Camp, 5,200 meters above sea level.
Back to XPeng, the company also announced today that it is offering free lifetime charging to owners in 24 new cities and expanding free charging stations to cities where free charging is already available, including Guangzhou, Shenzhen, Foshan and Dongguan.
To date, XPeng's charging network has expanded to 164 cities, including 1,140 charging stations and 19,019 charging piles.
Tesla opens Chengdu-Lhasa charging route, allowing Chinese car owners to drive into Lhasa