A Tesla in Guangzhou catches fire in collision, killing one passenger
A Tesla vehicle caught fire in a collision that killed a passenger in Guangzhou on April 17, and a video recording it has generated buzz on the Chinese Internet.
The video shows a Tesla sedan overtaking a moving car from behind, striking a roadside concrete bridge, then catching fire, and eventually being burned to an empty frame.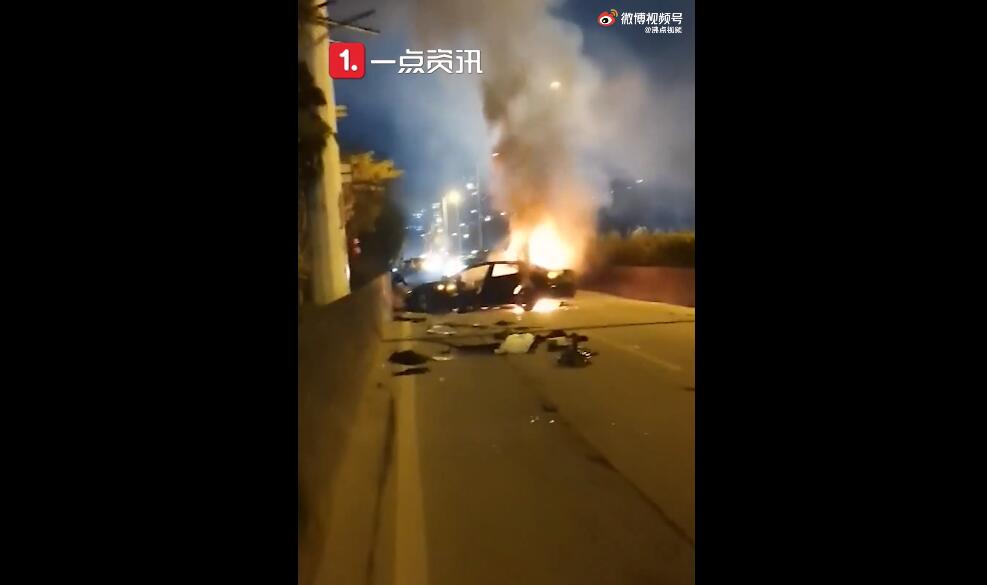 Guangzhou police issued a notice on April 21 saying that the Tesla was driven by a 33-year-old male driver and was carrying a male passenger.
The accident occurred at around 22:00 on April 17, when the Tesla collided with a concrete barrier on the right side of the road and another small car, resulting in the death of the Tesla's passenger on the spot.
The accident did not cause any other injuries and the cause of the accident is still under further investigation, police said.
Tesla China responded that it has cooperated with traffic police as well as the driver to handle the incident.
In U-turn, Tesla apologizes for failing to resolve owner's complaints in timely manner