China's best-selling electric car, the Wuling Hongguang Mini EV, appears to have a strong rival, the Letin Mango, which went on pre-sale April 19.
Chinese electric car company Levdeo said on Tuesday that orders for its Letin Mango topped 7,328 units within 24 hours of pre-sale.
The Letin Mango has a range of 300 kilometers and an eight-year or 120,000-kilometer battery quality warranty.
Its pre-sale price starts at RMB 29,800 ($4,588), not far off the Wuling Hongguang Mini EV's starting price of RMB 28,800.
The top-spec version of the model is priced at RMB 54,900 after subsidies.
The Hongguang Mini EV Macaron, the upgraded version of the Mini EV, went on sale on April 8 and orders have now surpassed 45,000 units, SAIC-GM-Wuling said Tuesday at the Shanghai auto show.
The Hongguang Mini EV Macaron is available in three colors, and new features include a reverse camera, Bluetooth, and a driver's airbag.
The Hongguang Mini EV Macaron has an NEDC range of 120km and 170km, respectively, and is priced from RMB 37,600.
Despite the price overlap with the Mini EV, the Letin Mango is larger. The vehicle's length, width, and height are 3620*1610*1525mm, with a wheelbase of 2440mm.
In contrast, the Hongguang Mini EV Macaron measures 2917*1493*1621mm and has a wheelbase of 1940mm.
The Wuling Hongguang Mini EV sold 36,762 units in January, making it the world's top monthly electric car seller, and sold more than 200,000 units after 200 days on the market.
The Wuling Hongguang Mini EV sold 20,167 units in February, ranking first in China for the sixth consecutive month.
SAIC-GM-Wuling says orders for Hongguang Mini EV Macaron exceed 45,000 units in just 10 days of launch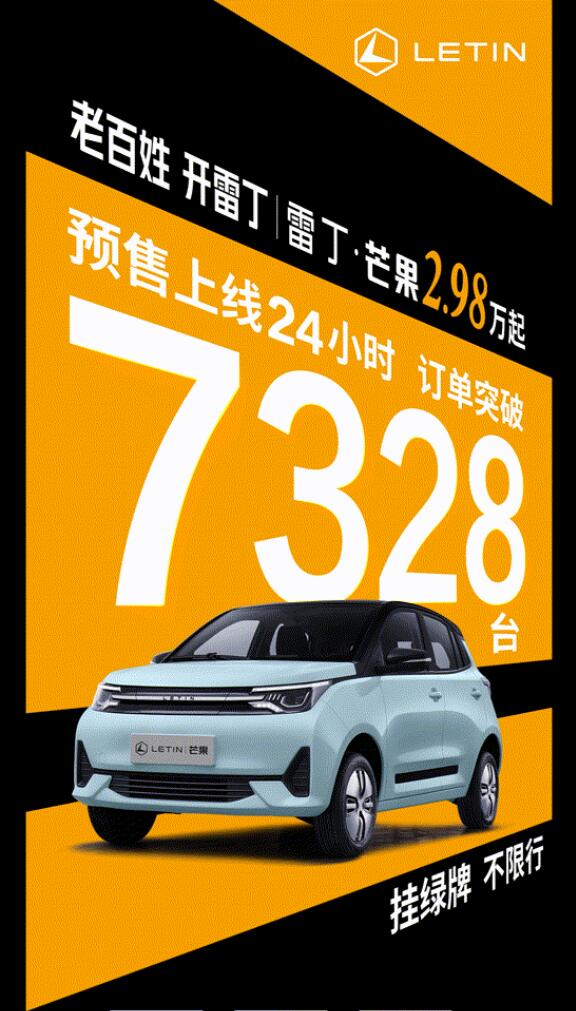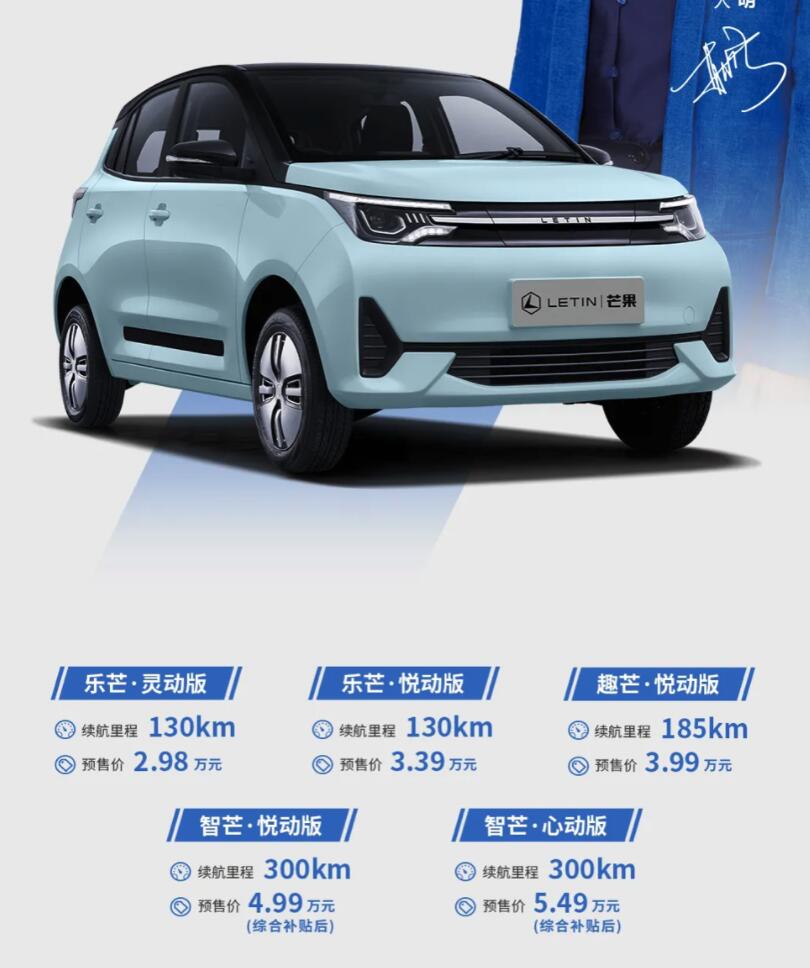 Get China EV News Directly in Your Inbox
Join our Telegram group to be alerted the moment we publish an article: t.me/CnEVPost