WM Motor's model with 5G connectivity starts accepting pre-orders
Chinese EV maker WM Motor's electric SUV with 5G connectivity, the WM W6, began accepting pre-orders on March 1 and will be delivered in April of this year.
WM W6 is equipped with a 7nm automotive-grade Qualcomm 8155 chip, 5G baseband, five 77GHz millimeter-wave radars, seven cameras, and 12 ultrasonic radars.
WM W6 is equipped with a self-developed autonomous driving domain controller, which enables CloudAVP (Cloud Automated Valet Parking) with the cloud computing power of the Baidu Apollo platform.
As an autonomous parking system developed in cooperation with Baidu, CloudAVP is applied in two scenarios: one is a parking lot with fixed parking spaces such as own home or company, which is called HAVP; the other is a commercial parking lot like a shopping mall or office building, etc., which is called PAVP.
In the HAVP scenario, the vehicle only needs to complete the route learning once. After that, the user can get out of the car in advance and the vehicle will automatically park into space.
In the PAVP scenario, after the user gets out of the car, the vehicle will find a parking space and park itself. In both scenarios, the user can summon the vehicle driverless to the user's location via cell phone when picking up the vehicle.
More scenarios of autonomous driving, including features such as advanced assisted driving on open roads, will be pushed through OTA this year, according to VW.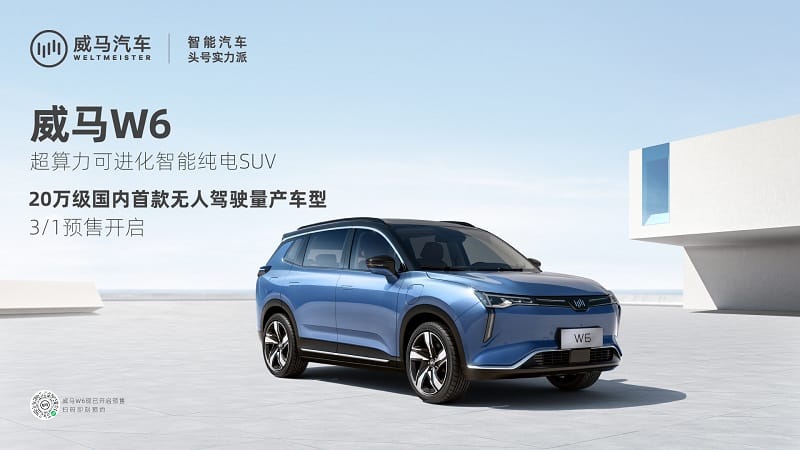 (Source: WM Motor)