Shanghai gives local EV industry another policy push, lists goals for next five years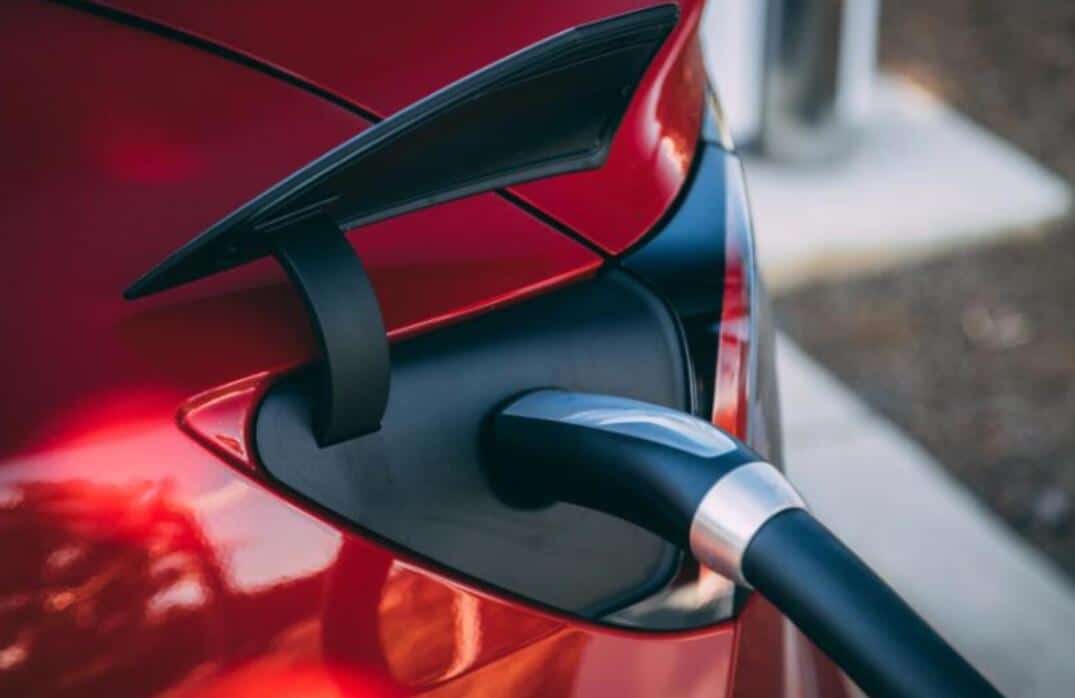 Shanghai, the city where Tesla's Gigafactory in China is located, is further increasing its support for new energy vehicles.
In the Shanghai New Energy Vehicle Industry Development Implementation Plan for 2021-2025, made public today, the city listed goals for the next five years, including having more than 50 percent of new vehicles purchased by individual consumers be purely electric by 2025.
The city also plans to use 100 percent new energy vehicles for buses, cruising cabs, official government vehicles, central city cargo vehicles, and postal vehicles by 2025.
By then, more than 80 percent of the state-owned company's official vehicles and sanitation vehicles will be new energy vehicles. The proportion of new energy vehicles in cabs used for ride-hailing exceeds 50%. The total number of fuel cell vehicles exceeds 10,000.
Shanghai also plans to produce more than 1.2 million new energy vehicles annually by 2025. By then, the output value of new energy vehicles will exceed RMB 350 billion ($54 billion), accounting for more than 35 percent of the city's auto manufacturing output.
The city hopes to make major breakthroughs in core technologies by 2025, including the development and manufacturing of key components such as power batteries and management systems, fuel cells, drive motors, and power electronics to international leading levels. Significant progress will be made in core technologies for networking and intelligence, such as vehicle-grade chips, vehicle operating systems, and new electronic and electrical architectures, and a complete supply chain will be formed.
Shanghai plans to achieve large-scale production of intelligent vehicles with conditional self-driving by 2025, and commercialization of highly self-driving intelligent vehicles in limited areas and specific scenarios.
The construction of facilities related to intelligent transportation systems will make positive progress, and high-precision space-time reference service networks will achieve full coverage, the plan mentions.
The plan says that by 2025 the scale, operational quality, and service convenience of charging and battery swap facilities will be significantly improved. By then, more than 70 hydrogen refueling stations will be built and put into use, and full coverage of key application areas will be achieved.
Shanghai will also allow the policy system to be further improved, with the goal of basic maturity of the standards and regulatory system related to new energy vehicle application, hydrogen refueling and charging, and battery swap by 2025. Significant progress will be made in the construction of standards systems related to smart car testing, demonstration applications, and commercial operations.
To achieve these goals, Shanghai will explore support in the use of new energy vehicles. Consumers who replace fuel vehicles with new energy ones will be allowed to retain the non-operating passenger vehicle quota they hold.
Shanghai will promote the construction of highly autonomous driving (above L3+) demonstration zone to create a national-level intelligent vehicle innovation and development platform.
The city will significantly reduce the comprehensive cost of autonomous driving testing, significantly increase the mileage of test roads, and explore testing in different types and risk levels of areas such as urban expressways, highways, and parking lots.
Shanghai will encourage property operators of shopping malls and business buildings to reduce or waive parking fees for charging vehicles and support higher fees for fuel vehicles that occupy charging spaces.
The city encourages public charging piles to be converted into DC fast charging piles and strives to build or convert 10,000 new fast-charging piles.
Shanghai also encourages the construction of charging facilities in residential communities and promotes the mode of slow charging as the main charge and emergency fast charging as a supplement.
The city encourages old residential communities to explore the charging pile sharing model, which will increase the community power access security, reduce or waive the cost of electricity capacity increase. If a community has the conditions to install charging facilities, no one shall be hindered for non-legitimate reasons.
The plan also mentions that SAIC Group will be supported to develop new energy vehicles, and by 2025, the group's new energy vehicle sales will account for more than 20%.
Shanghai also encourages domestic and foreign enterprises with leading technology and strong strength to invest in the construction of complete vehicle manufacturing, research and development projects in Shanghai, the plan says.
You can click here to view the full document (in Chinese) on the Shanghai government's website.
Shanghai will no longer issue free license plates for plug-in hybrid vehicles starting in 2023