A video showing an XPeng P7 in a spontaneous combustion accident on the street went viral among Chinese Internet users on February 7. If true, this would be the first spontaneous combustion accident for the XPeng P7 since its launch.
According to photos posted by automotive industry media Dongchedi, a white XPeng P7 parked on the side of the street has white smoke coming out of its rear end and open flames appearing over the front of the vehicle's left rear wheel.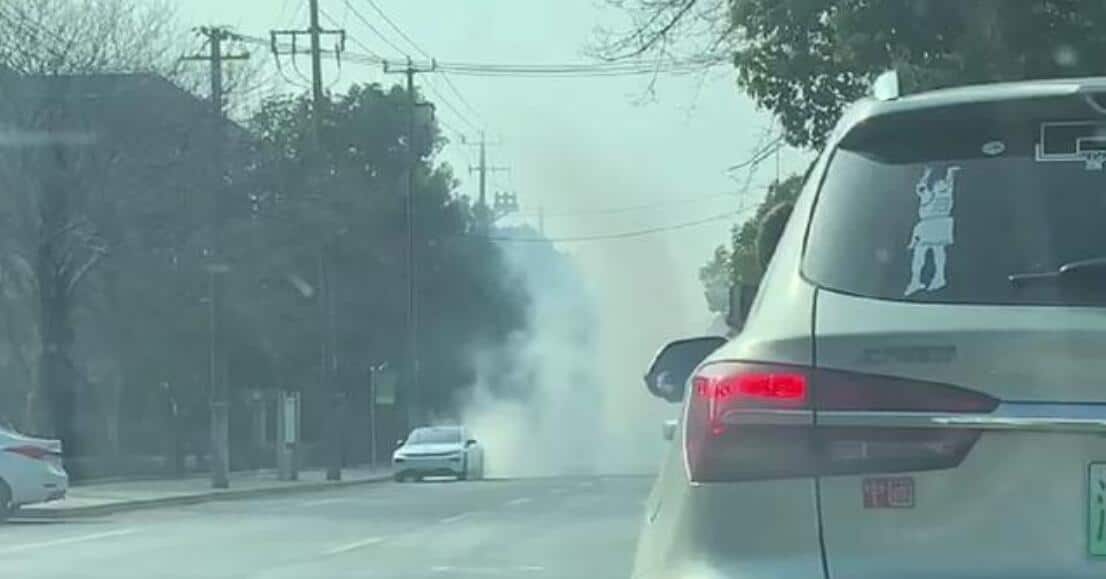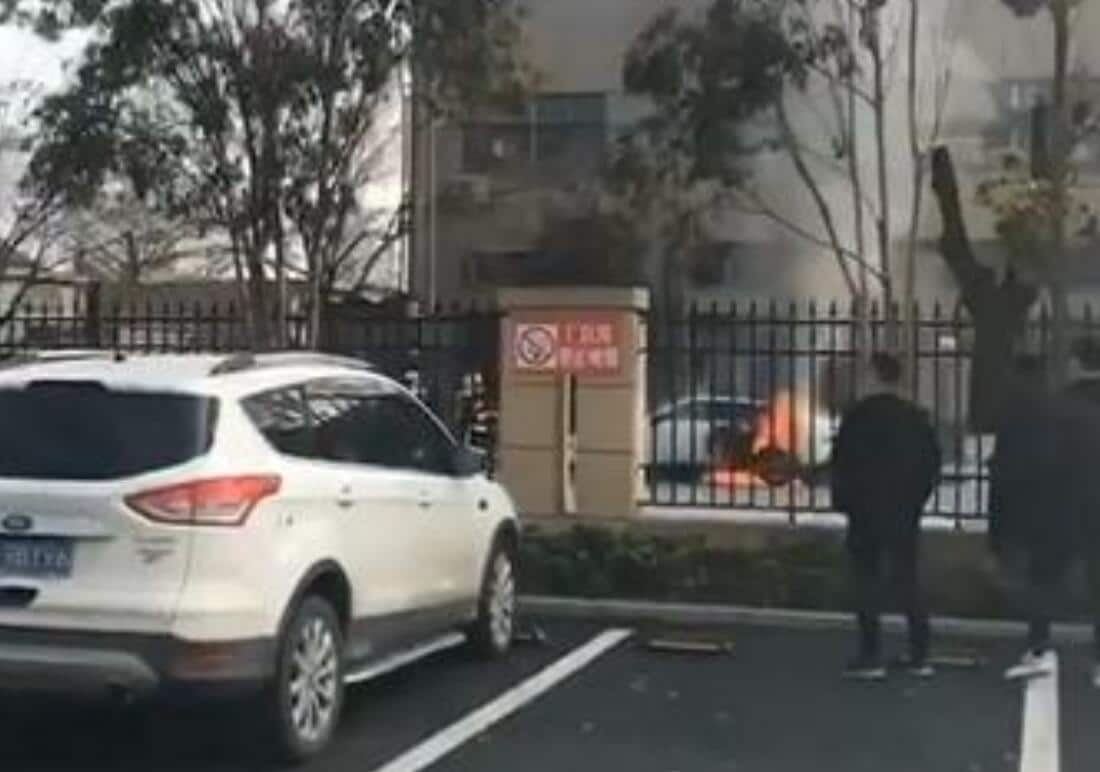 (Source: Dongchedi)
The report said the fire was small at first, but then the entire rear of the vehicle burst into flames and by the time the open fire was finally extinguished, the entire rear of the vehicle had burned to the ground.
Tesla Model 3 questioned for chassis defects as explosion puts it in spotlight
Dongchedi said that the probability of spontaneous combustion of pure electric vehicles is mainly due to the battery, especially lithium batteries. However, based on the location of the XPeng P7 fire, it is likely to be caused by the vehicle's rear-drive assembly, the report said.
A previous media analysis of the XPeng P7 found that the rear of the model was arranged with a three-in-one high-voltage electrical system assembly, including the smart controller assembly (SCU), the panoramic sunroof controller, and two sets of exposed high-voltage cables masked only by a sticky-fit rear cabin mat.
According to Tencent News, XPeng said it has sent staff to the incident site for investigation and the results will be announced in official channels.
The report, citing unnamed auto bloggers, said the incident took place in Zhaoqing, Guangdong, the city where XPeng's production base is located.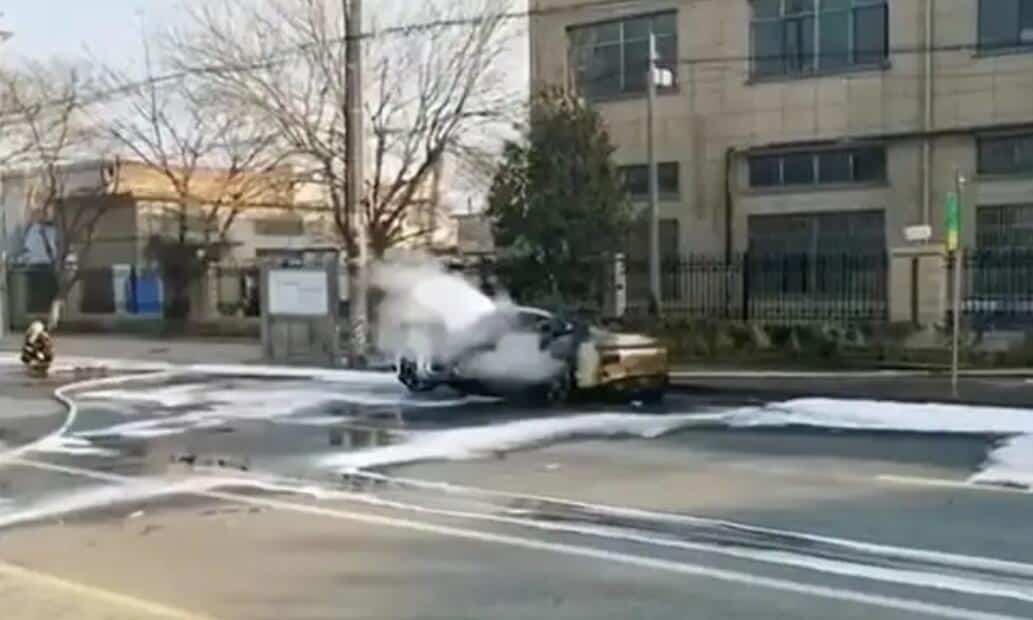 (Source: Tencent News)
XPeng just recalled 13,399 G3 vehicles at the end of last month because of safety hazards.
XPeng said that the tinned terminals on the inverter DC bus capacitor, which connects to the copper bar screw, may cause a short circuit between the positive and negative high voltage DC terminals, resulting in no high voltage power supply to the inverter.
When this happens, if the vehicle is parked, it may not start again; if the vehicle is running, it may cause the vehicle to lose power, which is a safety hazard.
Get China EV News Directly in Your Inbox