Hongguang Mini EV sells 36,762 units in January
China's most popular electric car, the Hongguang Mini EV, sold a whopping 36,762 units in January 2021, ranking monthly sales No. 1 in China for five consecutive months.
Since the car was launched in July 2020, sales exceeded 150,000 units in only six months, making it the No. 1 selling new energy vehicle in China in 2020. The car sold over 35,000 units in December 2020.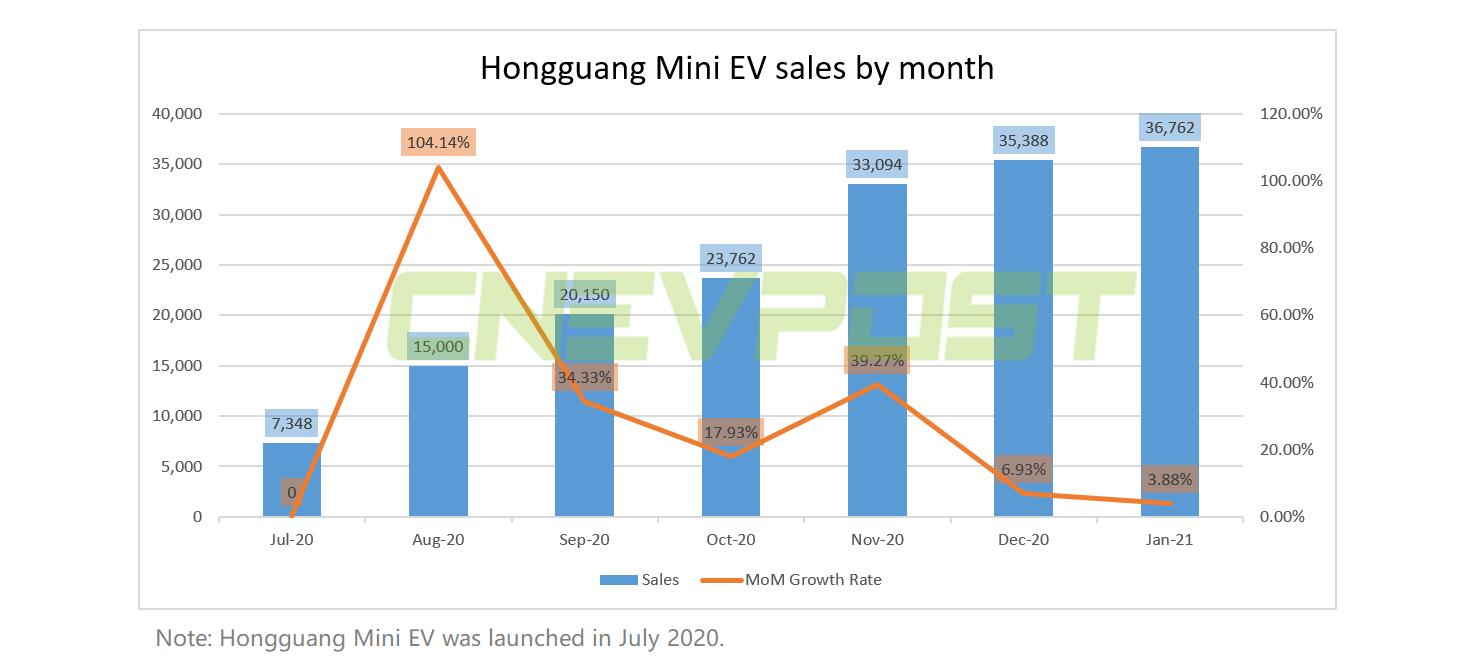 (Graphic by cnEVpost)
The companyhas encouraged users to modify their cars, attracting more young consumers through creative marketing, with 165,000 owners modifying their own Hongguang Mini EVs.
2021 is the Chinese Lunar Year of the Ox starting from February 12, and the SAIC-GM-Wuling Hongguang MINI EV, China's most popular electric vehicle in terms of sales, is offering a special model to celebrate it.
The special model is a creative modification of the original car model combined with the "Year of the Ox" elements. The car is painted in red and black, with a bull motif on the decals and a pair of horns on the roof.
The front part of the car is designed with a "21" pattern on the front hood, which means 2021, and the side part is an exclusively designed bull logo, as well as enlarged new wheels with wheel calipers in corresponding colors.