FAW-Volkswagen announced on January 19 that it has opened pre-orders for its first all-electric SUV, the ID.4 CROZZ, and announced a starting price of RMB 199,900 ($30,854) after subsidies.
FAW-Volkswagen is offering five models with a price range of RMB 199,900 - RMB 279,900 after subsidies and an NEDC range of 400km - 550km.
This is the first ID. series model introduced to the Chinese market by FAW-Volkswagen, and also the first pure electric SUV from VW in China, based on VW's MEB platform and positioned as a compact pure electric SUV.
The ID.4 CROZZ has a body size of 4612/1852/1640mm and a wheelbase of 2765mm, close to the FAW-Volkswagen Tiguan L, which is positioned as a medium-sized SUV.
The new car is divided into single-motor two-wheel drive and dual-motor four-wheel-drive versions, of which the single-motor version has a maximum power of 150kW (about 204 horsepower) and the dual-motor version has a maximum power of 306 horsepower. The car's 0-100 km acceleration time is as short as 6 seconds.
The car is equipped with a ternary lithium battery pack with a capacity of 84.8kWh and an energy density of 175Wh/kg. The NEDC range is 400km for the standard range version, 550km for the long-range version, and greater than 500km for the high-performance version.
In fast charging mode, the car can be charged from 30% to 80% in 30 minutes and from 0 to 80% in 45 minutes.
Volkswagen CEO says its electric cars will bring profits next year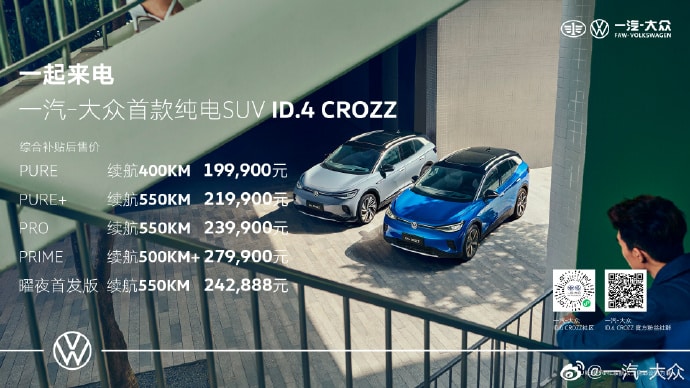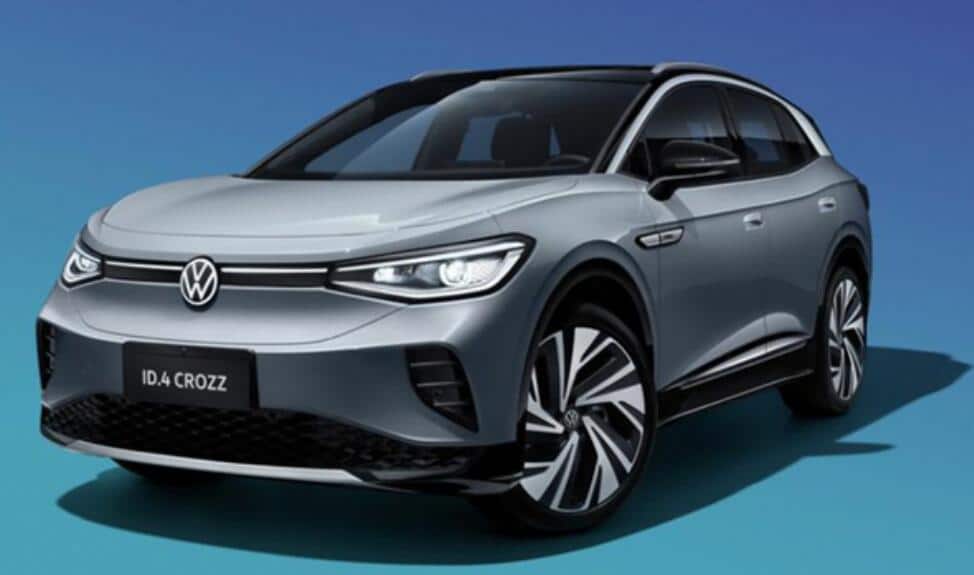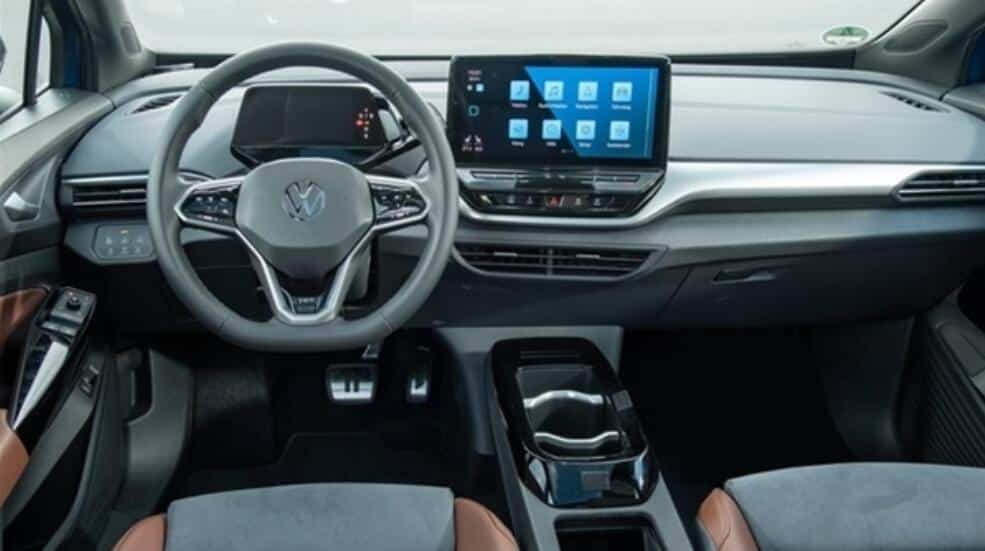 CnEVPost Daily Newsletter