Chinese EV maker NIO plans to offer $1.3 billion in convertible notes which include $650 million in notes due 2026 and $650 million due 2027, the company said during the after-hours trading session.
The announcement sent NIO shares down as much as 5 percent after house after going up 6.4 percent in the regular trading session. As of press time, the stock was down about 2 percent. The shares have gained about 1,600% in the past 12 months, compared with gains around 16% for the S&P 500 index.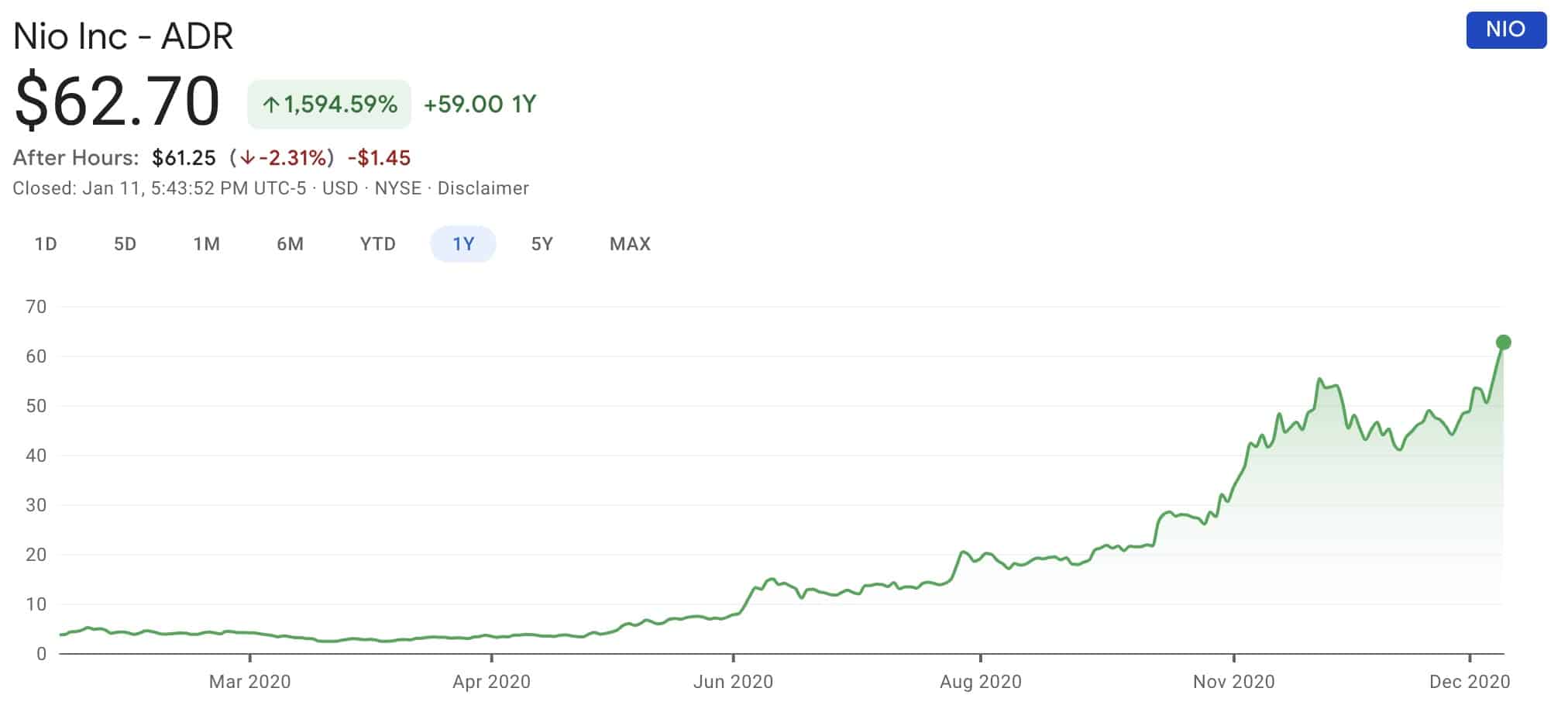 NIO intends to grant the initial purchasers in the notes offering a 30-day option to purchase up to an additional $100 million of the 2026 notes and $100 million of the 2027 notes.
Here's what NIO CEO had to say about company's stock price, as its market cap poised to hit $100 billion
NIO did not announce pricing details, although Bloomberg reported that it has set the interest rate on the convertible notes at 0% to 0.5%, with a conversion premium of 45%-50%.
NIO is expected to price the convertible notes on January 12 after the US stock market closes, and the company will issue them through Credit Suisse, Goldman Sachs, Morgan Stanley, and CICC.
The net proceeds will go mostly to general corporate purposes and "to further strengthen its cash and balance sheet positions," it said.
On January 9, NIO hosted NIO Day 2020 to unveil its new sedan ET7, NAD (Nio Autonomous Driving) and 150kWh battery pack, as well as a subscription-based charging model for autonomous driving services.
This was also the first NIO Day after it come out of a difficult business situation.
CICC says NIO's NAD starts new hardware race, raises price target by 42% to $85