At NIO Day 2020 in Chengdu on January 9, Chinese electric vehicle (EV) maker NIO (NYSE: NIO) unveiled its first all-electric sedan, the NIO ET7, the first model to be powered by a 150kWh solid-state battery pack with a maximum range of more than 1,000km.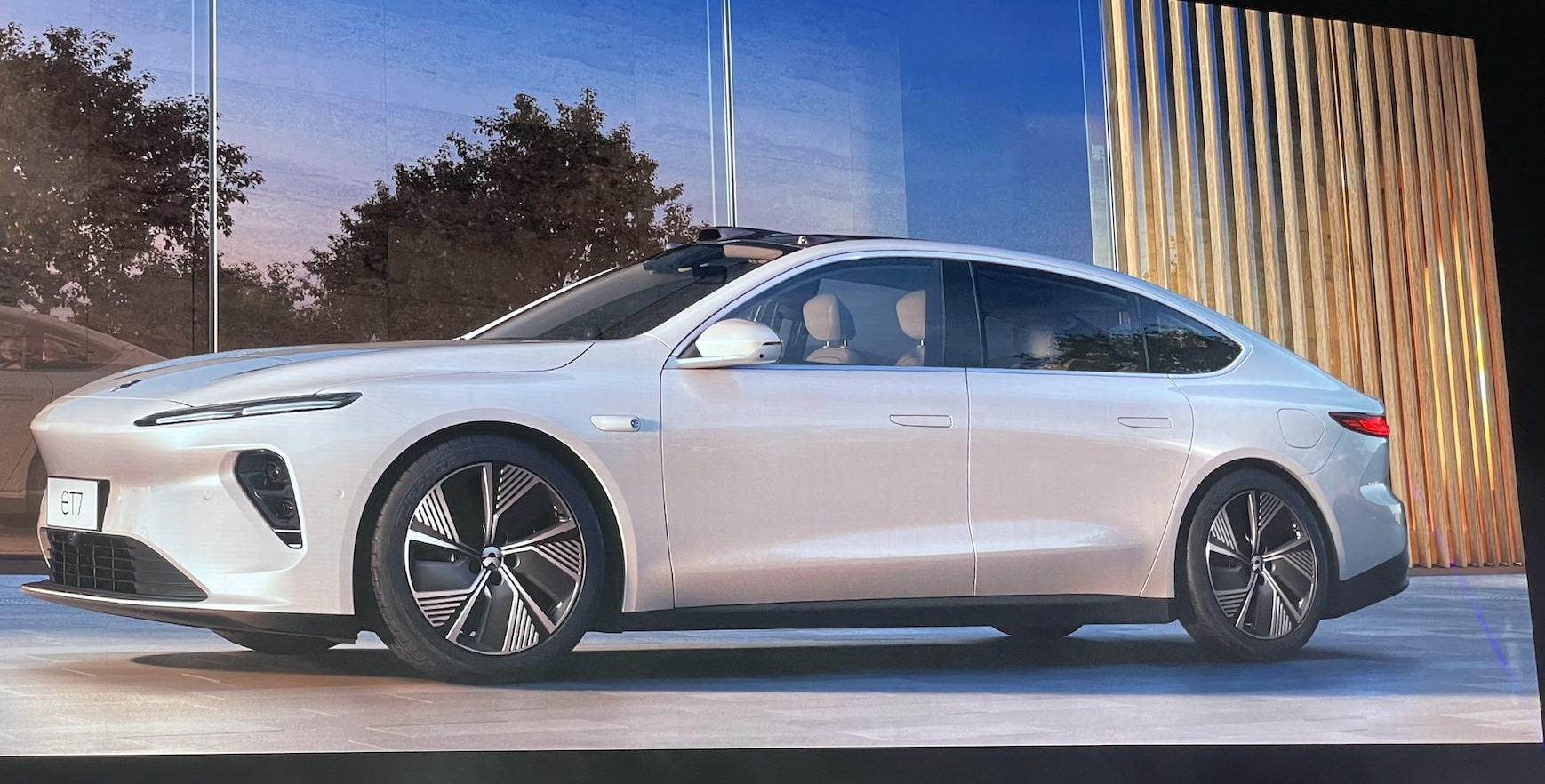 The NIO ET7 with a 70kWh battery pack is priced from RMB 448,000 ($69,000) without subsidies. The 100kWh battery pack version is priced from RMB 506,000 without subsidies.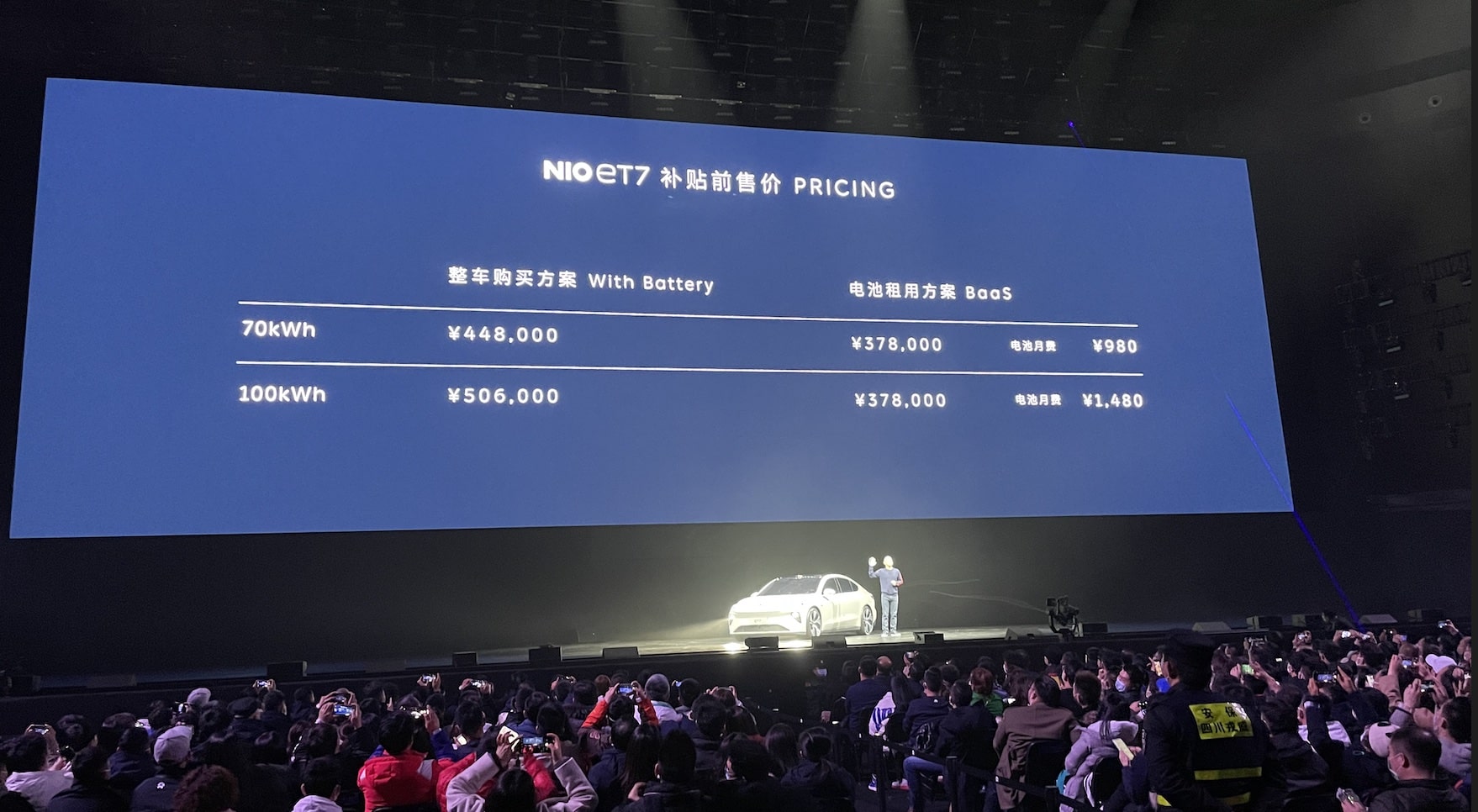 Pre-orders are open today and deliveries will begin in the first quarter of 2022. NIO founder, chairman and CEO William Li Bin said the reason for the wait in delivery until next year is that the model includes so much technology.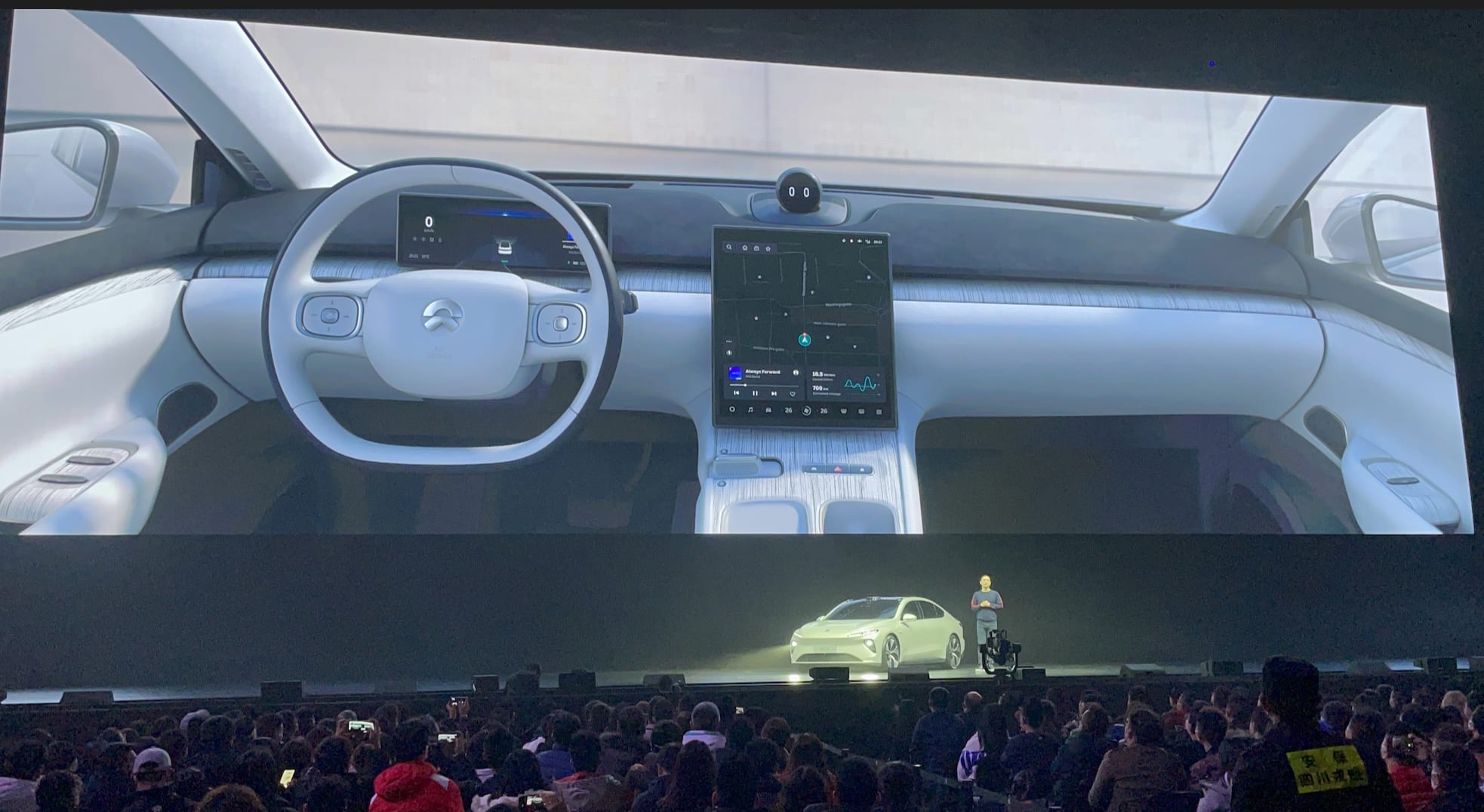 The new 150kWh battery pack has increased energy density to 360wh/kg, allowing it to still increase battery capacity while keeping the pack size the same.
The 150kWh battery will be delivered in the fourth quarter of next year and all owners will be able to upgrade.
NIO said to launch 150 kWh solid-state battery pack, to be installed in vehicles as early as next year
The NIO ET7 has a maximum power of 480kW and a maximum torque of 850N-m. It has a low wind resistance coefficient of 0.23Cd, which helps improve energy efficiency.
Its 0-100km/h acceleration time is 3.9 seconds and 100-0km/h braking distance is only 33.5m.
The NIO ET7 is equipped with NAD (NIO Autonomous Driving), which features the AQUILA NIO Super Sense system with ultra-long-range, high-precision LiDAR.
It is the first model in the world to feature an 8-megapixel self-driving HD camera, giving the vehicle a significant increase in image data collection capability compared to the 1.2-megapixel of its competitors.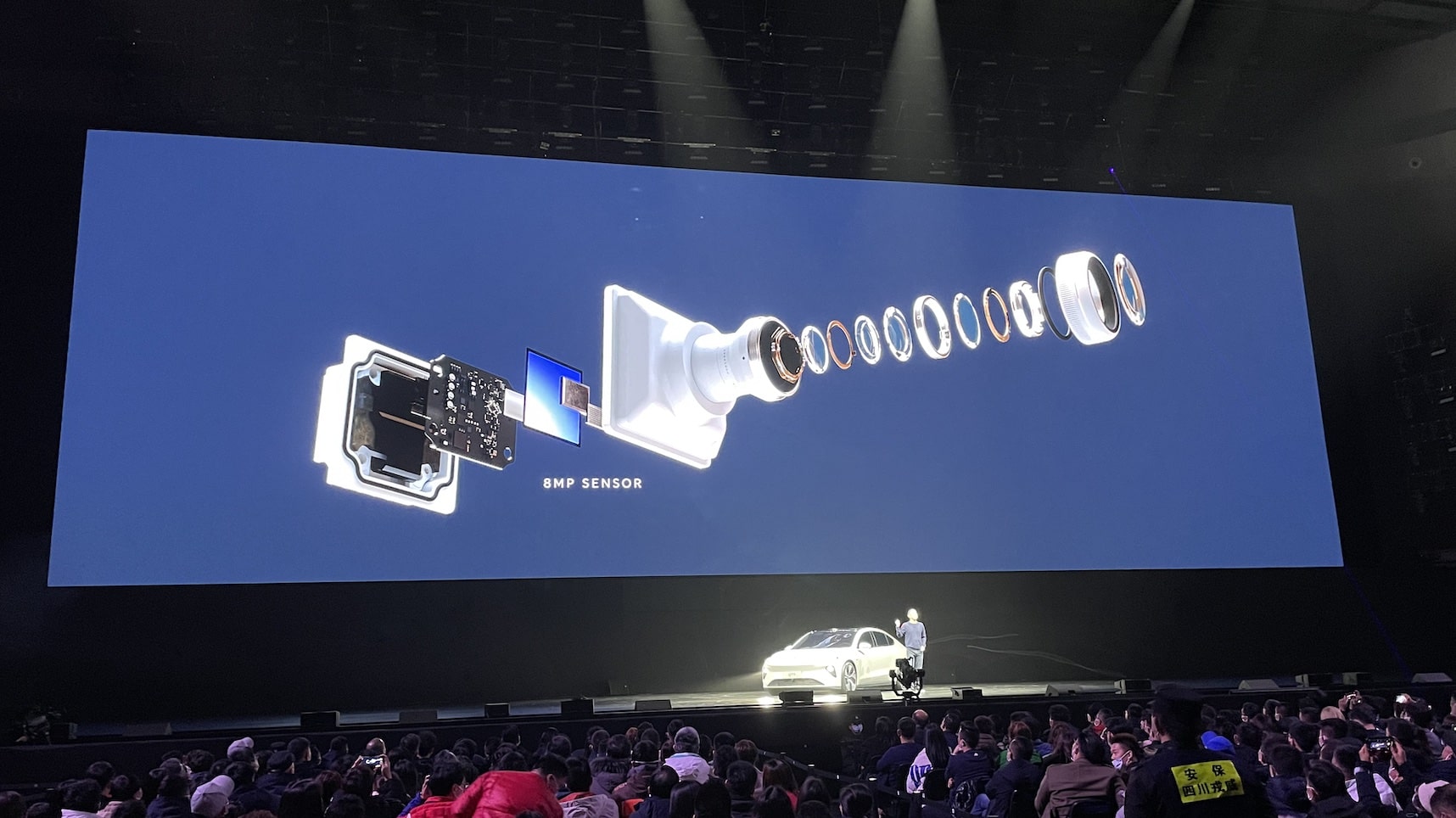 It also features the most powerful mass-produced mobile computing platform to date, the ADAM NIO Supercomputing Platform, with 33 pieces of high-performance sensing hardware across the vehicle.
ADAM allows NIO's vehicles to achieve full coverage of high-speed, urban, parking, and battery swap scenarios, bringing a point-to-point autonomous driving experience.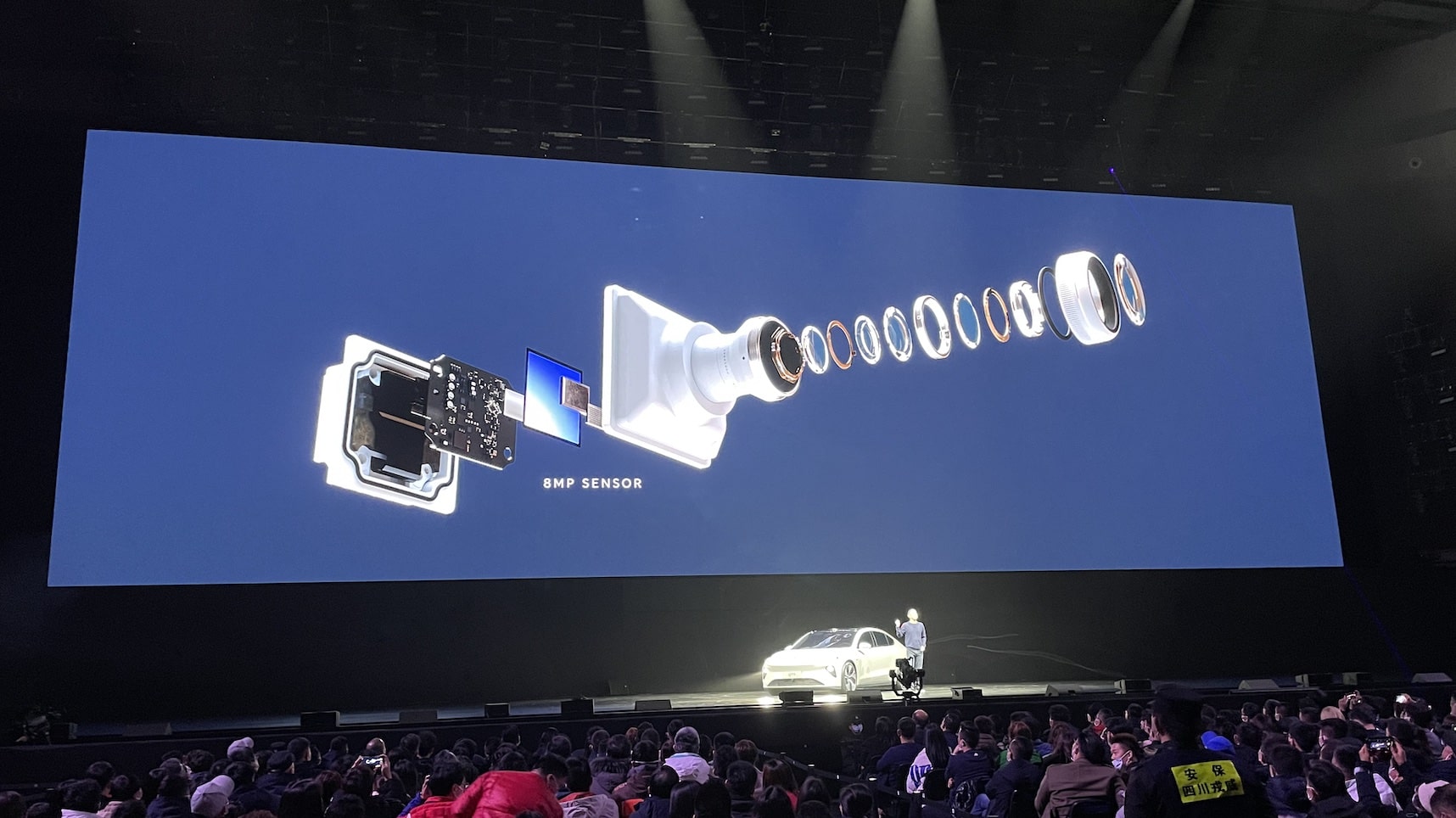 Li claims that ADAM, powered by four Nvidia Orin chips, has seven times the computing power of Tesla's FSD.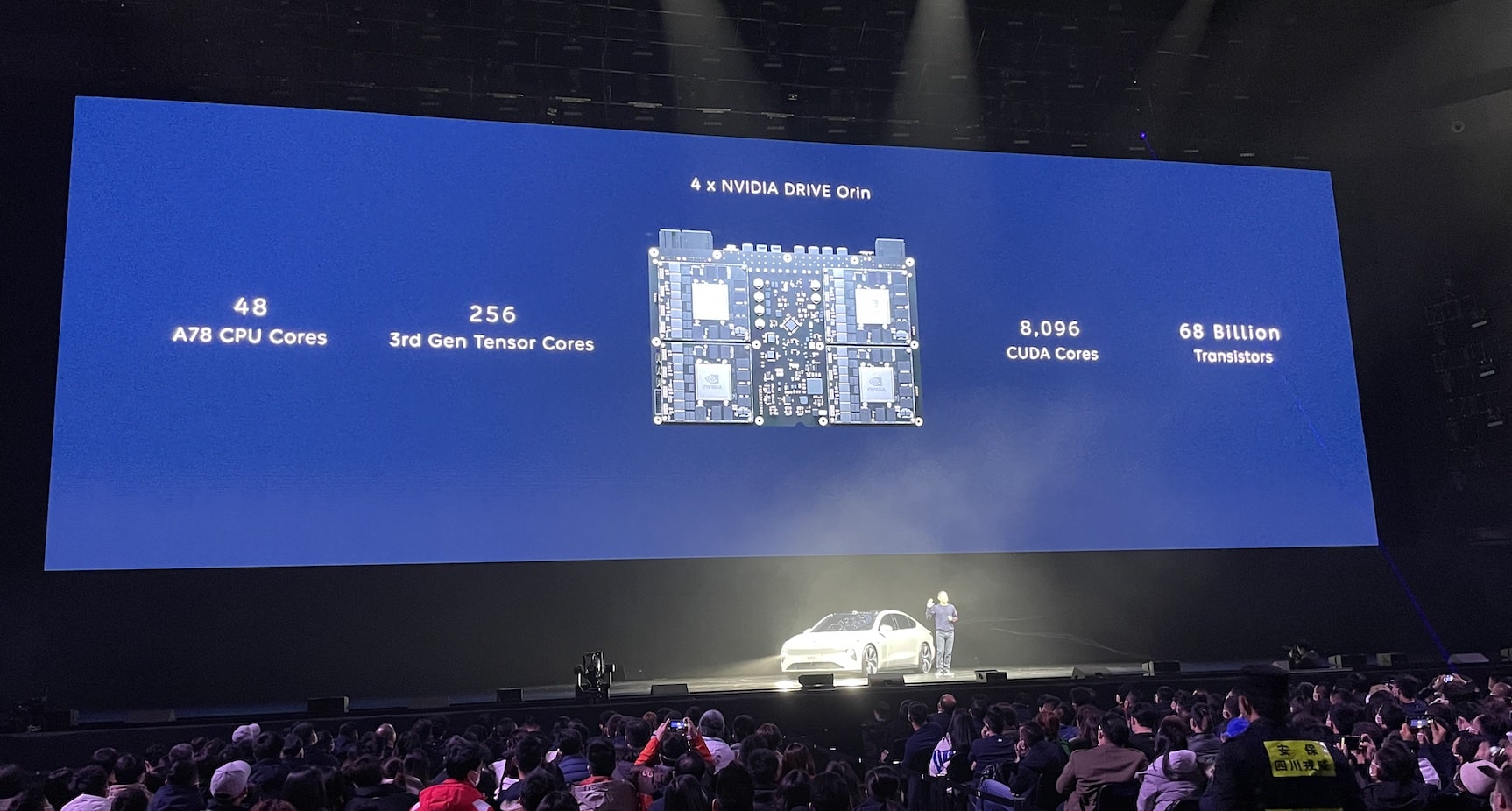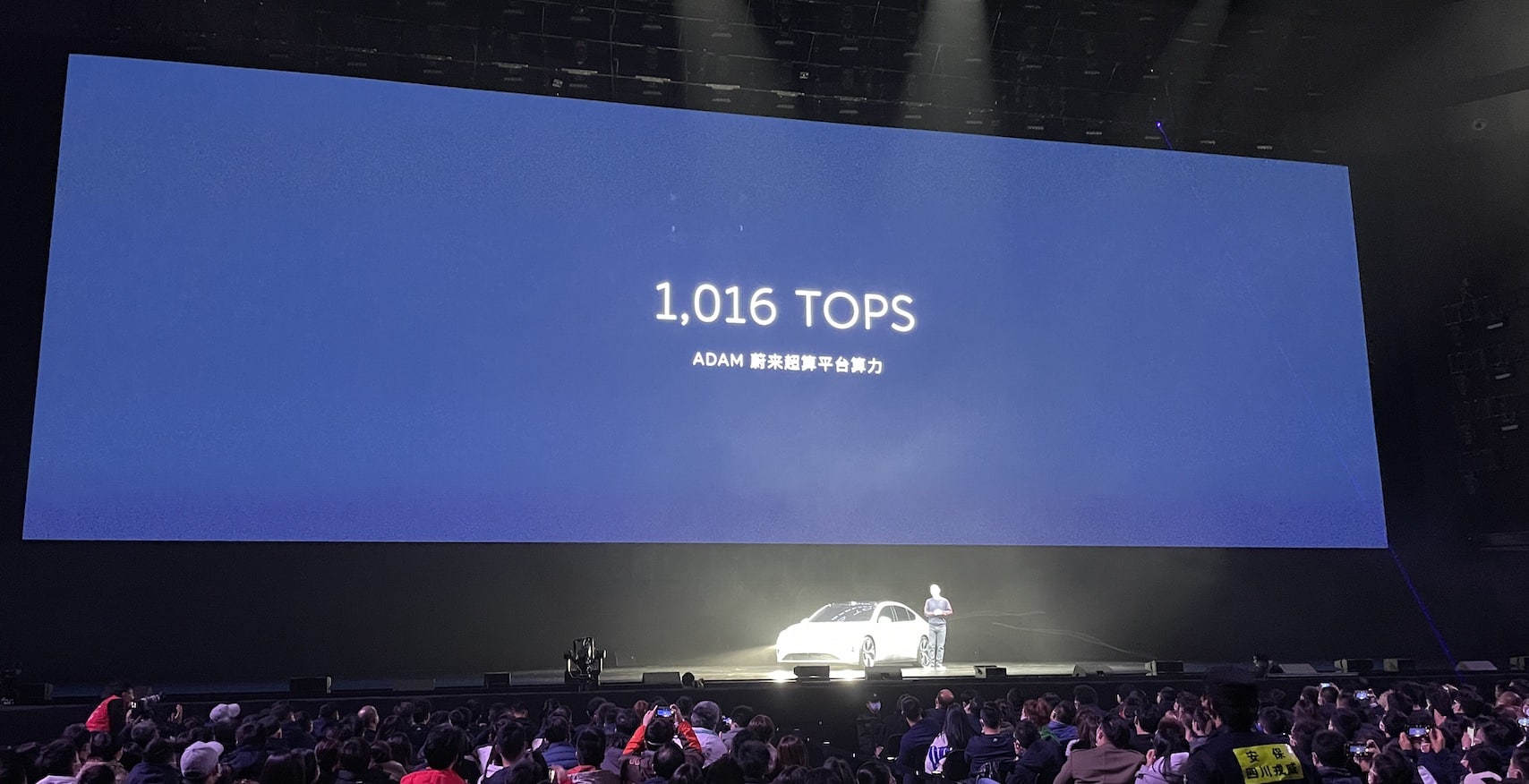 It comes standard with air suspension and 4D intelligent body control. The 4D dynamic body control system combining high precision maps and sensors can actively adjust suspension by sensing road surface bumps in advance, Li said.
The NIO ET7 also has intelligent frameless electric suction doors and a 1.9 square meter double-glazed roof.
The new center console is 12.8 inches with ultra-high contrast and has 5G communication capability.
NIO also unveiled today the second generation battery swap station with triple the service capacity, carrying up to 13 batteries. It can provide a maximum of 312 services in a single day.
NIO's vehicles can be automatically parked in the new battery swap stations, and users can start self-service battery swap at the touch of a button in the vehicle without getting out of the car.
NIO also launched the Bluepoint program, and Li announced that NIO will be the first car company in the world to help customers complete carbon emission reduction certification transactions.
Get China EV News Directly in Your Inbox