The new-energy vehicle chain is a lot like real estate in the 2000s, with a big enough market and the replacement of traditional energy vehicles starting to accelerate, according to Zhang Yidong, the global chief strategy analyst at China Industrial Securities.
He said in a recent speech that although valuations for new energy vehicle stocks are already high, it is more important for investors to find good companies than good prices.
He said:
As a strategy analyst, I focus on earnings and valuation. Everyone thinks (the new energy vehicle industry chain) is expensive, but how do you judge the valuation of something good?

Just look at the static PE, PB, PS seems not to work, so this time I want to tell you that it is much more important to find good companies than to find a good price.
He believes that the industry is exploding, and investors who focus too much on short-term prices will lose long-term growth dividends.
China's new energy vehicle sales expected to grow 40% to 1.8 million units next year
He said:
It's like houses in Shanghai, in 2005 everyone thought they were too expensive and worried that they were going to have a market crash. It was very expensive both from a rental return perspective and from an income to house price ratio.

But if you shorted Shanghai house prices at that time, it would be a shame to perfectly miss the best time to get rich.
He believes that the growth of the new energy vehicle industry chain is entering an accelerated period, and now is the time to make a bigger cake. After the cake gets bigger, there is a process of dividing the cake, and it's not time to divide the cake yet.
"So, for each segment, whether it is the whole vehicle or midstream batteries, upstream raw materials, the priority task is still to find the best company, while during the market fluctuations, you endure a little bit of high valuation, you can also buy it," he said.
WM Motor CEO says 2021 is the year of real explosion of new energy vehicles in China
According to Zhang, there is now a global emphasis on carbon neutrality, climate, and environmental protection. At the same time, with the support of policies, technological advances have made the cost of new energy vehicles low enough to be acceptable to the average user, and vehicle performance and other aspects are driving its penetration to a breaking point.
This year, Europe's penetration rate has almost exceeded 10%, while China's penetration rate is almost more than 5%, it is the new energy vehicle industry chain to enter the stage from the sprout to rapid development, he said.
The industry has been a mixed bag for the past five or six years, and people have heard all kinds of negative news about new energy vehicles. But now it's getting to an important, really fast stage of development, he said.
NIO founder talks about origins of the company and his thoughts on the future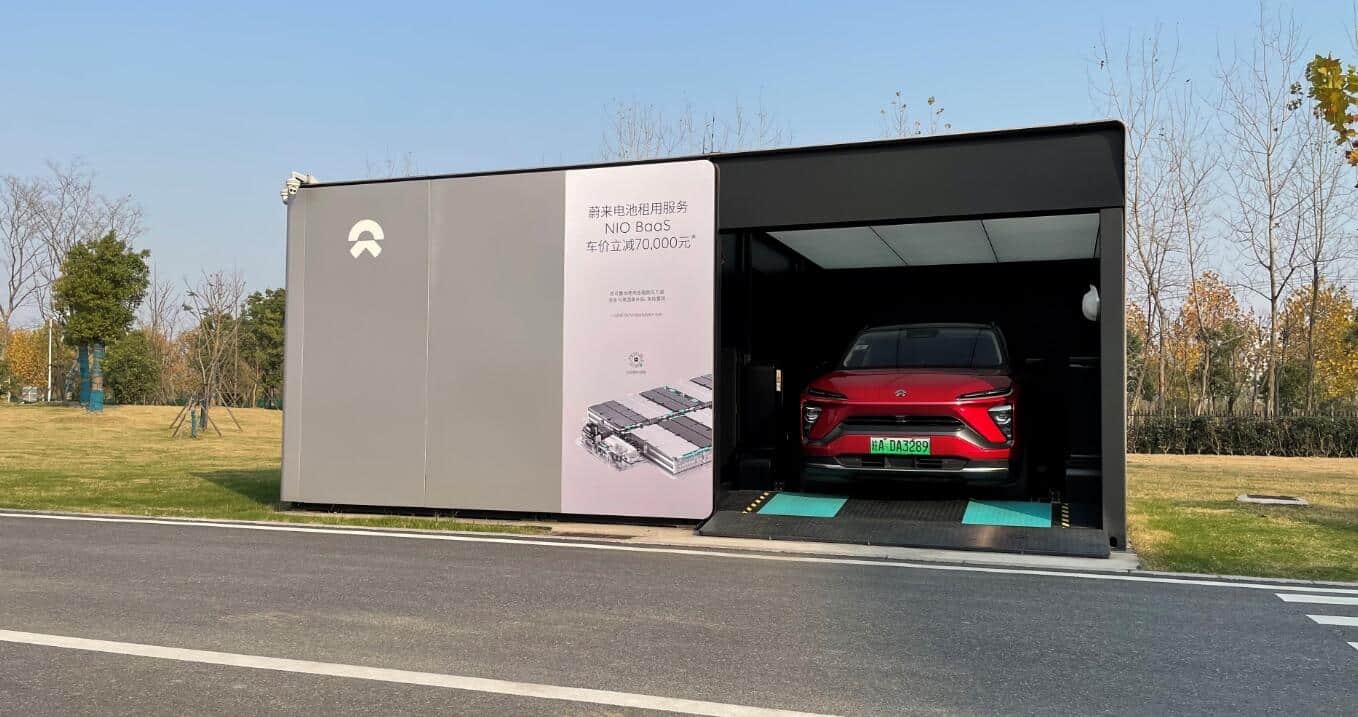 (Photo source: cnEVpost)