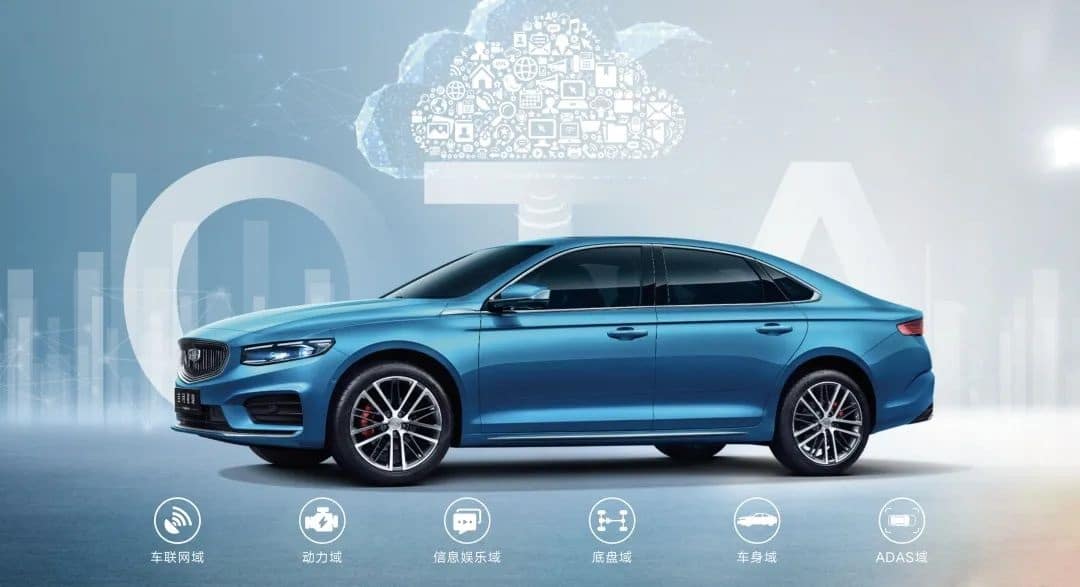 Geely unveiled the first FOTA update plan for the Xingrui model at the 18th Guangzhou International Auto Show, announcing that it is the first gasoline car in the industry to achieve OTA.
Geely will carry out OTA update for Xingrui from six areas: power domain, chassis domain, body domain, ADAS domain, connectivity domain and infotainment domain, allowing the car to be like a cell phone through OTA continuous function upgrade and optimization.
The Xingrui FOTA GOS 01 version 1.0 adds RPA remote auto-parking function and optimizes the 540° panoramic image function and NVH performance of the car.
In terms of in-car navigation, Xingrui will add Baidu Map, which supports road condition prediction, congestion dissipation/accelerations, and instrument screen.
It will also upgrade the in-car Gaode Map to the latest version, allowing users to choose between two map interfaces according to their usage habits.
Geely will also optimize Xingrui's voice-over sound, and Celeste will introduce new features such as interior ventilation and Bluetooth key PE for a fee, allowing users to choose whether or not to purchase the upgrade.
Geely said that all customers who purchase the car before December 31 will be able to enjoy free OTA upgrades for one year.
The OTA upgrade will take about 30 minutes, and users are free to choose the time to book the upgrade.
CnEVPost Daily Newsletter